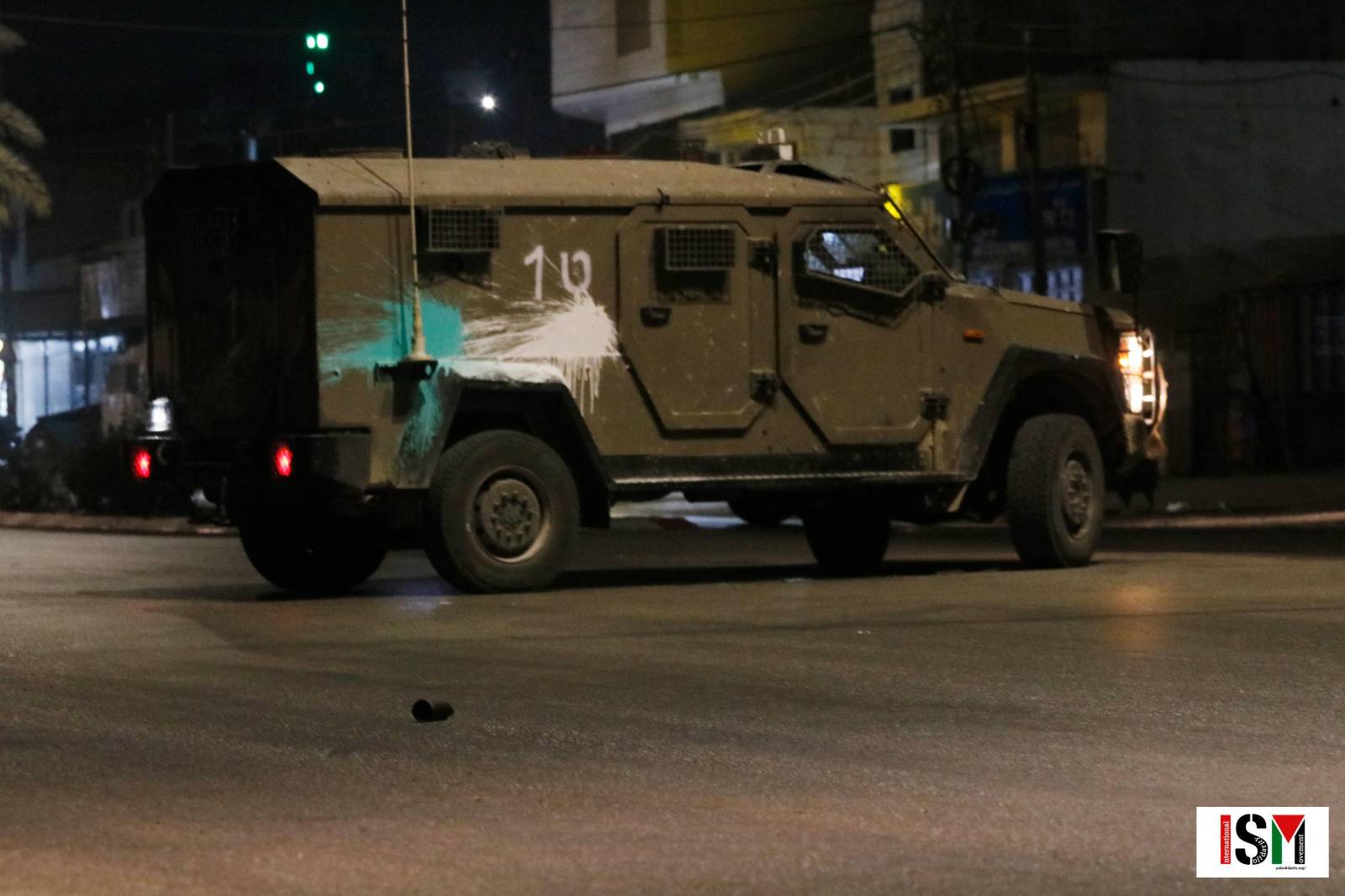 Photos and text by Diana Khwaelid for ISM
20 days after the storming and the recent massacre in Nur Shams refugee camp (in Tulkarem), the Israeli occupation launched a military campaign into the camp again. On the night of Saturday, 24-9-2023, at 12:00 AM, dozens of Israeli military vehicles, two bulldozers and two D9-type military bulldozers stormed the Nur Shams refugee camp.
The Israeli occupying forces have launched large-scale military campaigns against Nur Shams camp in the past few weeks. The camp's infrastructure had been almost rebuilt and restored after the last invasion 20 days ago. After Saturday, however, the Israeli occupation forces once again destroyed the electricity and water systems, as well as the roads and the communication network.
Dozens of Palestinians were injured in this large military operation, and medical teams were prevented from entering the camp to aid the injured and transfer them to the hospital. Two of the injured people died. The young martyr Abdul Rahman Abu Daghesh from Nur Shams camp and the martyr As Abu Ali, 21, who was shot with a live bullet in the head.
Moreover, Israeli snipers were deployed on the rooftops of Palestinian homes in the camp. Strong clashes took place between Palestinian fighters and the Israeli occupation forces. The clashes lasted until the withdrawal of the occupation forces from the camp, after almost five continuous hours. The occupation forces used anti-armour munitions to bomb a Palestinian house. The house belonged to the martyr Sanad Ghoneim, killed in 2001. Palestinian militants were allegedly hiding inside it.
A comprehensive commercial strike and day of mourning mourning were declared in the city of Tulkaram and its villages because of the massacre suffered by the Nur Shams camp. Hundreds of Palestinians in the city, camps, and villages participated in the funeral of the two Palestinian martyrs. There is a state of anger, tension, and fear in Nur al-Shams of the occupation forces storming the camp again and killing Palestinian youth. The people of the camp are still steadfast despite all the violent and criminal occupation practices against them and the camp.