3rd May 2016 | Open The Zone Campaign: International Solidarity Movement & Youth Against Settlements | Hebron, occupied Palestine
*******UPDATE 20th May 2016*******
The closed military zone order has officially been 'lifted' – many restrictions and discrimination remain.
*******
3rd May is number 186 of the closed military zone in Tel Rumeida and Shuhada Street. Since November 1st, only Palestinian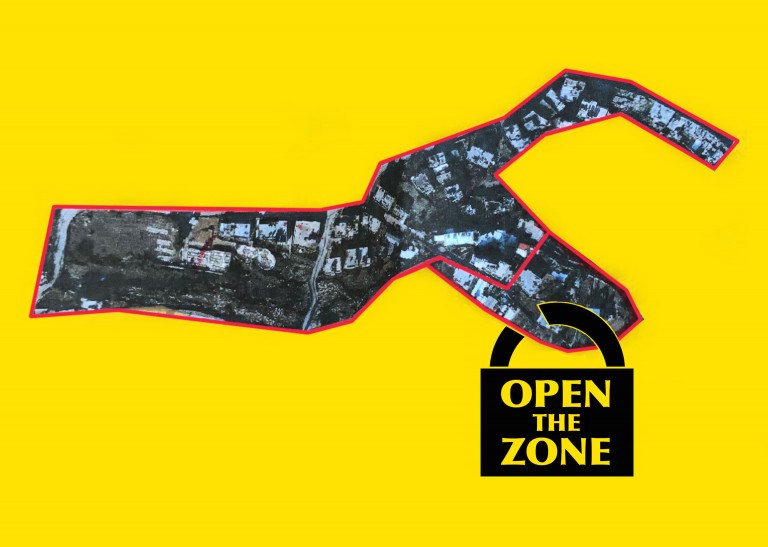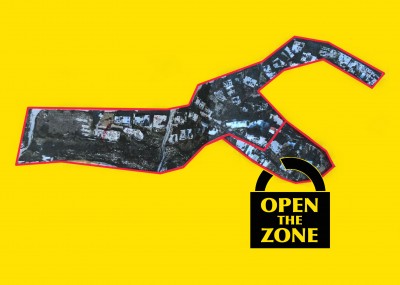 residents have been allowed to enter the area due to "security reasons," as stated by the Israeli military. This violation of the freedom of movement means that no friends, family, or repairmen are allowed, and Palestinians have to pass through checkpoints to reach their homes. However, it is possible for people to access the neighbourhood by using alternative routes to avoid being detected by the army, rendering the so-called security useless.
Instead, the closure serves another purpose, namely to pressure people out of their homes by making their lives there impossible. So far, more than ten families have left the neighborhood. The closed military zone is not only collective punishment (illegal under international law,) but also a thinly-disguised attempt at forced displacement of the Palestinians in the Israeli-controlled part of Hebron. Furthermore, the army assigned numbers to each Palestinian inside the closed area and required people to state their number when entering through the main checkpoint. Today we are launching a campaign to end the closed military zone in Tel Rumeida. Palestinians are people, not numbers.
….
All updates will be posted here:
personal accounts of live in the closed military zone
more information on the closed military zone and Hebron
press release on children's play launching the campaign
visit of the delegation of Hebron municipality to the CMZ, 9th May
press conference and children's event, 12th May
take action: join our twitter-storm and thunderclap campaign on 16th May!
………..
The campaign is organised jointly by the International Solidarity Movement and Youth Against Settlements.