In Nilin around 200 protestors marched with international and Israeli activists to the site of the construction of the apartheid wall which will take more land from the village further to that already occupied by the nearby illegal settlement. The arrival of the demonstrators forced a bulldozer to suspend work and vacate from the area.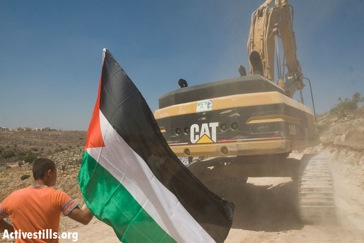 The Israeli army immediately attacked using large numbers of sound bombs and tear gas. The demonstration lasted for three hours during which soldiers aggressively pursued people through the olive groves firing rubber coated steel bullets. Canisters of tear gas started fires amongst the trees. Soldiers prevented activists from attempting to control the blazes.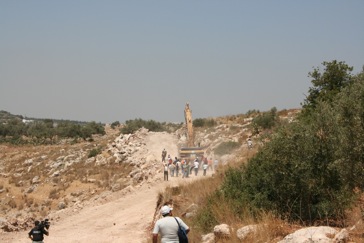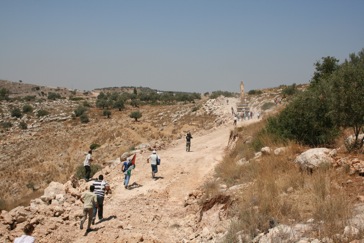 Twelve people were injured, three seriously. One demonstrator was shot in the head and another was struck by a tear gas canister. All three were taken to hospital in Ramallah.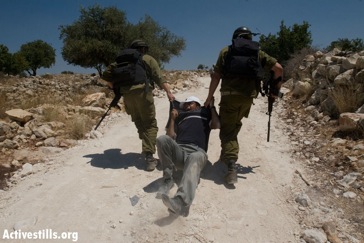 The Israeli army brought a jeep up onto the road to the village mounted with a device to fire multiple tear gas canisters. Soldiers fired upon demonstrators and people from the village threw stones back and blocked the road with rocks to prevent the vehicle from entering the village.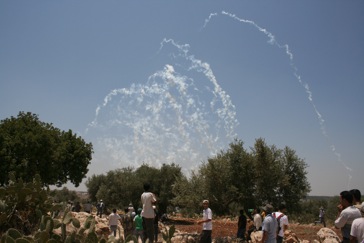 After most of the protestors had returned to Nilin soldiers attacked the village approaching the boundaries and shooting at people indiscriminately. Those filming and photographing from rooftops were also targeted. Tear gas was fired at the buildings and one canister landed amongst a family who were gathered on top of their house. Recently, soldiers have repeatedly entered the village, sometimes at night, but on this occasion they left without fully invading the village.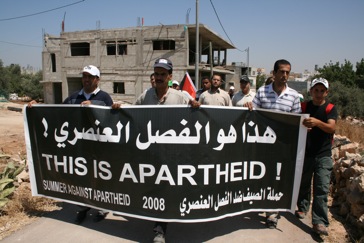 Demonstrations have been taking place for over a month in Nilin and further actions are being organized.