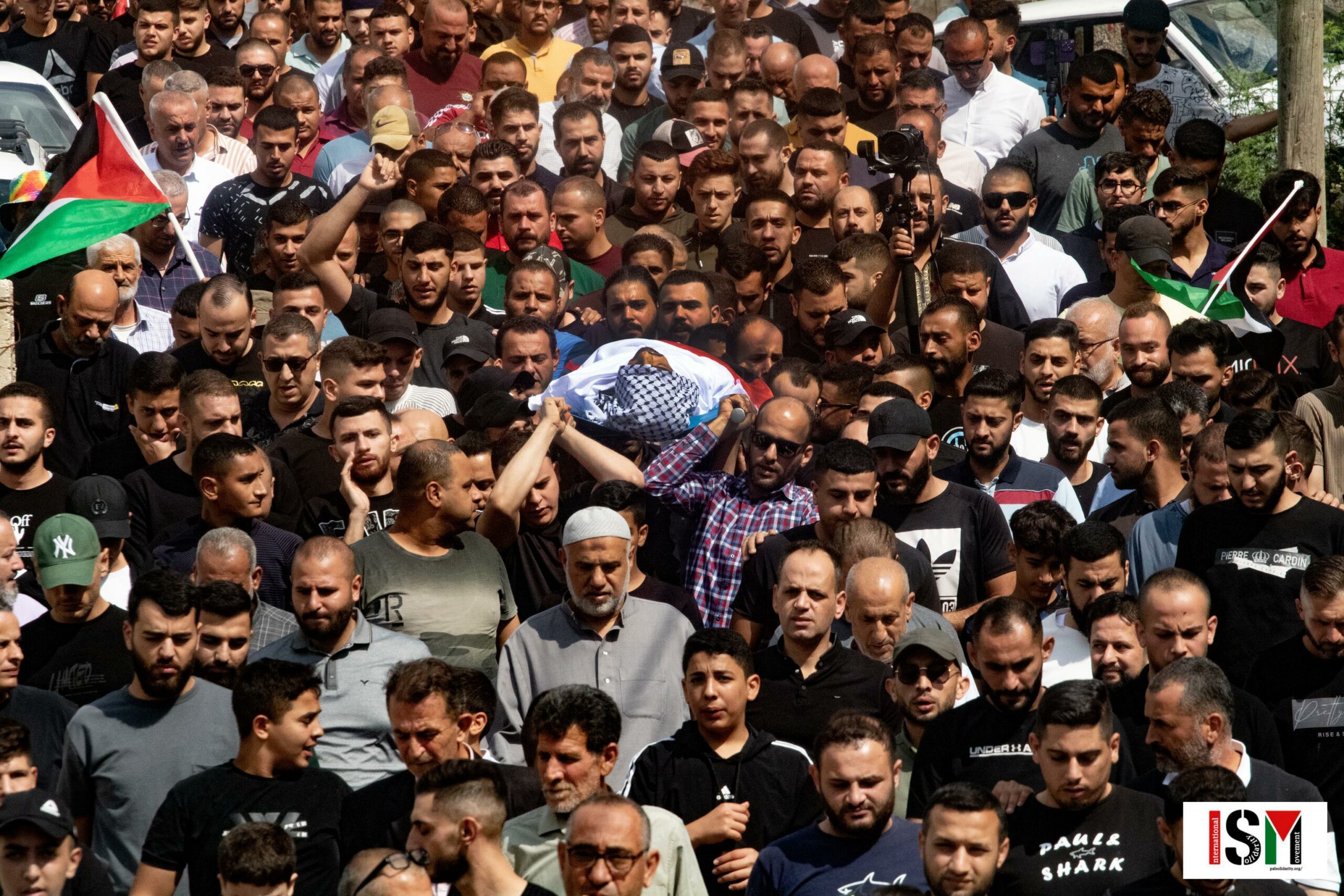 13 October, 2023 | International Solidarity Movement | Tulkarm
By Diana Khwaelid
On the evening of Friday, October 13th, 2023, Israeli snipers opened direct live fire on a white civilian car while it was passing near the Sanaoz military checkpoint, in Tulkarm city.
Ahmed Abed, who was one of the two passengers in the vehicle, said that Israeli snipers on the tower opened fire on the car as they were on their way to the gas station to fill up on fuel. Ahmed was hit by four live bullets in the back and shoulder area, but was lucky to survive, he said.
Rami Hassan, 33, from the village of Arta, husband and father of a 3-year-old girl, Abe, was mortally wounded by several bullets that penetrated his body. His condition was initially described as serious. Rami did not withstand the wounds and died 8 hours after the shooting. Rami worked in a blacksmith shop and as a government employee in the municipality of Tulkarm to support his family.
The wounded and witness to the incident, Ahmed, said that they were about 500 meters away from the miltary checkpoint and they did not pose a danger to the Israeli occupation forces, as they were not near a military area and did not cross the border. Nevertheless, they were surprised by direct live fire on them.
He added that the Israeli occupation forces directly targeted them knowing that they were civilians, and that the snipers clearly intended on killing them. No warning shots were fired. Ahmed said he survived miraculously.
The National Action factions in the city of Tulkarem mourned the martyr Rami Hassan, dozens of Palestinians participated in his funeral, and he was given a farewell look by his family and friends. Palestinian demonstrators chanted patriotic phrases expressing anger and sadness at the continuation of the Israeli occupation forces targeting Palestinian civilians.