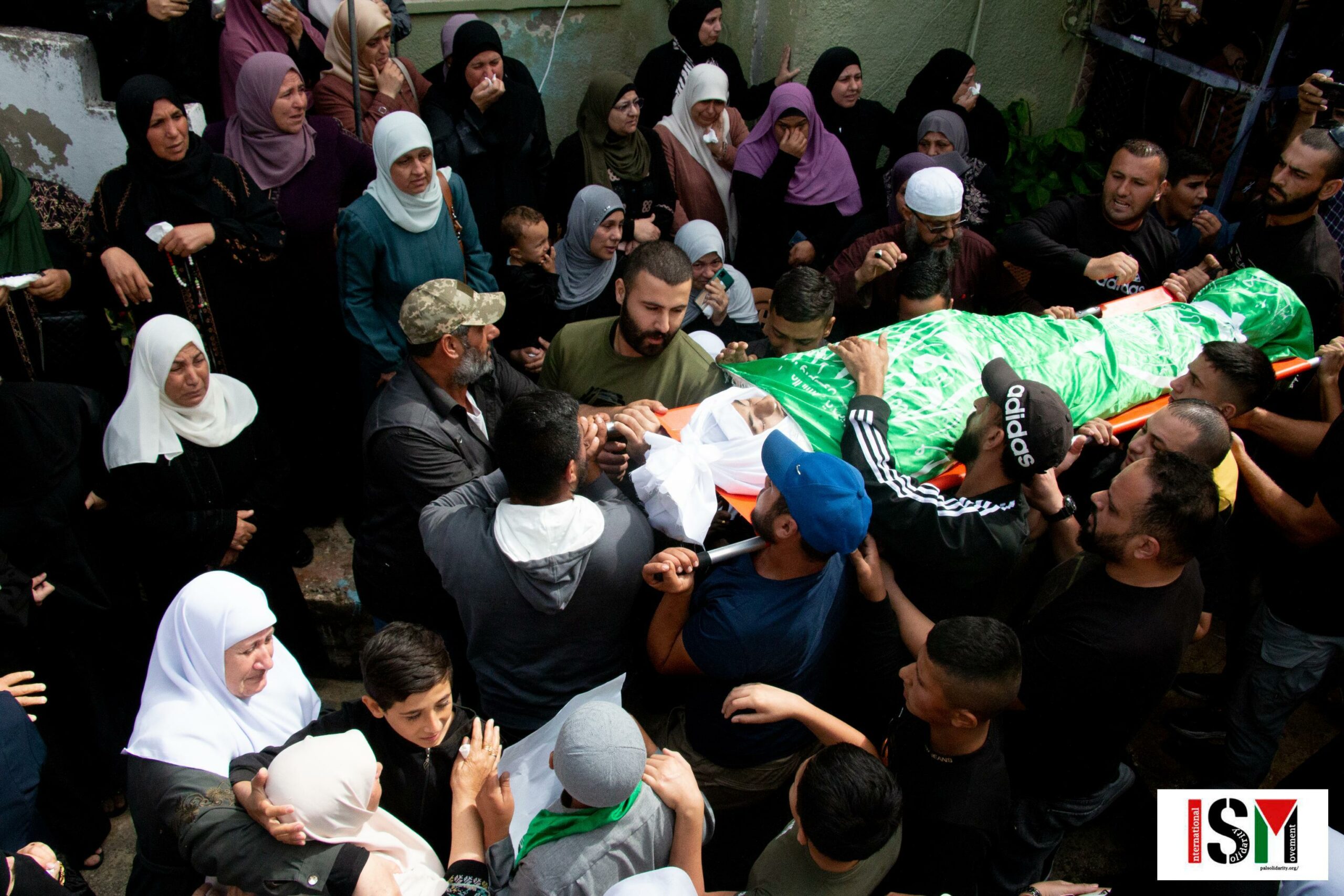 15 October, 2023 | International Solidarity Movement | Tulkarm
By Diana Khwaelid
The 16-year-old martyr Mohammed Adwan was fatally wounded by a live bullet fired by an Israeli soldier while participating in a demonstration in solidarity with Gaza that took place last Friday, 13th of October, 2023.
Mohammed answered the call to participate in a demonstration organized by the youth of the village of Far'oun, south of the city of Tulkarm. Last Friday was one of anger in all cities of the world, and Mohammed could not sit at home. He went out to meet the call and express in his own way his solidarity with the people of Gaza as Israel was bombing civilian homes in the Strip.
Mohammed was a student studying at Far'oun Secondary School. The occupation killed his dreams and ambition.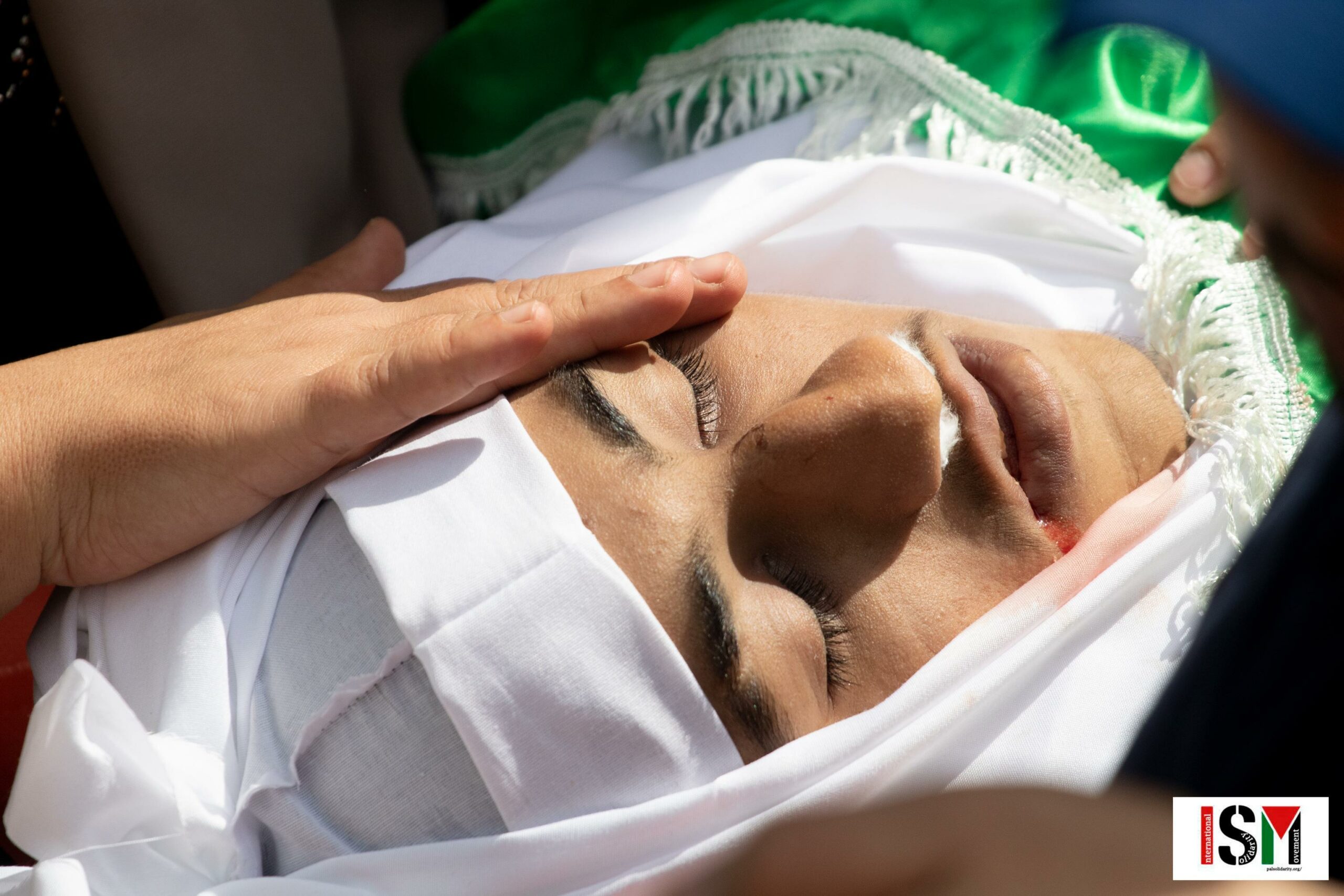 Mohammed was fatally injured, although he was unarmed: the occupation does not distinguish between big and small, and it shoots at the young
demonstrators nevertheless. Mohammed's injury was between moderate and serious, but his small, thin body could not withstand it. He died from his wounds a day later. Mohammed is the first son in the family, he has another brother and two sisters, his family said goodbye to him with moments of oppression and sadness.
Dozens of Palestinians in the village participated in the funeral of the child martyr Mohammed Adwan and chanted Palestinian patriotic phrases in a state of anger, sadness and oppression, as the occupation forces continue to kill and shed the blood of
Palestinian youth, especially children.
According to the Palestinian Ministry of Health, 1000 children, a third of whom infants, were killed in Gaza since Saturday, 7th of October. 43% of Gaza's population is younger than 14 years-old.