Photos and text by Diana Khwaelid for ISM
Residents of Tulkarm – and in particular the Nur Shams refugee camp – woke up to a sad morning on Tuesday 5th of September.
Dozens of military vehicles, troop carriers, and three Caterpillar D9 military bulldozers accompanied by an Israeli police vehicle stormed the Nur Shams refugee camp – east of Tulkarem City at 3:00 AM.
According to residents of the camp, power lines, water pipes and communication lines were cut off from the first hours of the invasion. The attack continued for almost four hours.

There were also violent clashes between Palestinian resistance fighters in the camp and the Israeli occupation forces that lasted for almost four continuous hours.
Confrontations also broke on most of the main roads leading to the camp. Palestinian youths confronted the occupation forces and military vehicles, and the Israeli occupation forces fired live bullets directly and indiscriminately. Stun grenades and gas were fired at the Palestinian demonstrators.

The Israeli occupation forces completely destroyed five shops, three inside and two outside the camp.

Dozens of Palestinian houses and dozens of cars were damaged inside the camp, and the windows of the Abu Bakr al-Siddiq Mosque, the main and largest mosque in the camp, were shot at.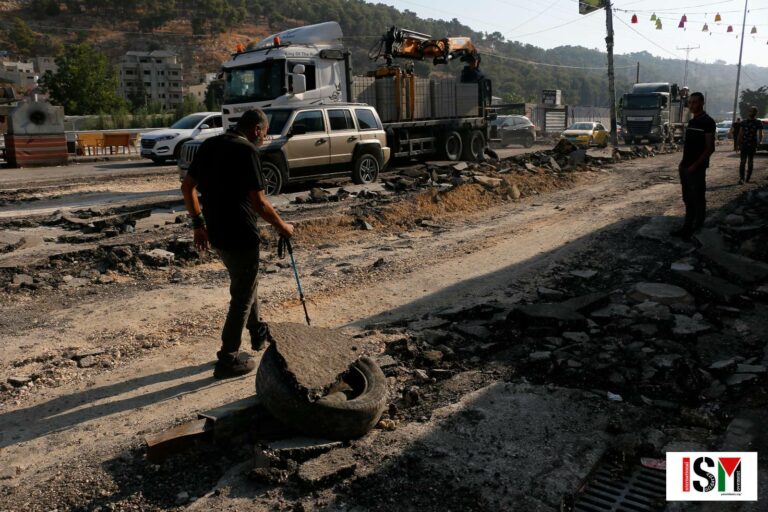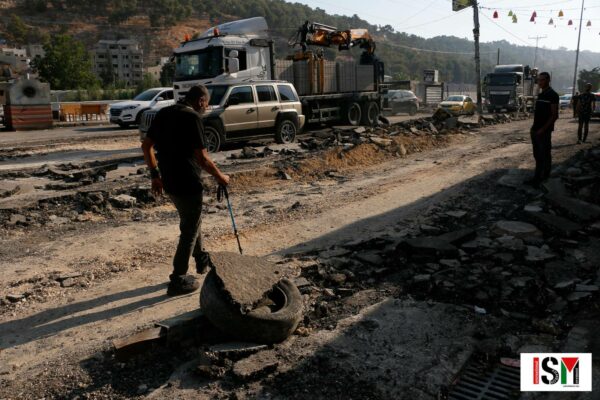 The main street leading to the camp and the main streets of the city were completely destroyed.

Ayed Abu Harb, 21, the eldest of his brothers, and a resident of the camp, was shot in the head while on one of the roofs of the camp's houses. He was martyred.
Iyad Mustafa Abu al-Rab was shot directly in the head and wounded. Iyad is 37 years old, married and the father of two children. Eyewitnesses said that he was not doing anything, he had witnessed the invasion that took place in the camp and was standing and watching, but the Israeli occupation does not distinguish between fighters and civilians.
Iyad Abu al-Rab is now lying wounded in Ibn Sina Hospital in the Jenin city for treatment.

The Israeli occupation forces also prevented medical personnel from reaching the camp to treat and transport the injured, and the medical relief staff and ambulance crews were attacked when they were outside the camp.

The residents of Nur Shams refugee camp, children, women and men, lived in a state of terror that lasted for four continuous hours. The sounds of bullets and explosions continued until the Israeli occupation withdrew from the camp at approximately 7:15 AM.
Palestinian and international activists and officials condemned what happened and what the occupation did in Nur Shams camp. They blamed the Israeli occupation and said that it was the occupation that started the attack against civilians in the camp.

The people of the camp mourned the young martyr Ayed Abu Harb, and took him to his final resting place. His family took a last farewell look at him. Meanwhile, the occupation forces continue to kill
Palestinians, and the occupation does not differentiate between anyone.
The people of the camp expressed their anger and steadfastness in the face of the occupation despite everything they are subjected. One resident said: "We continue to resist the unjust and deadly occupation. Our weapons are a legitimate right to defend ourselves, our homes and our land."