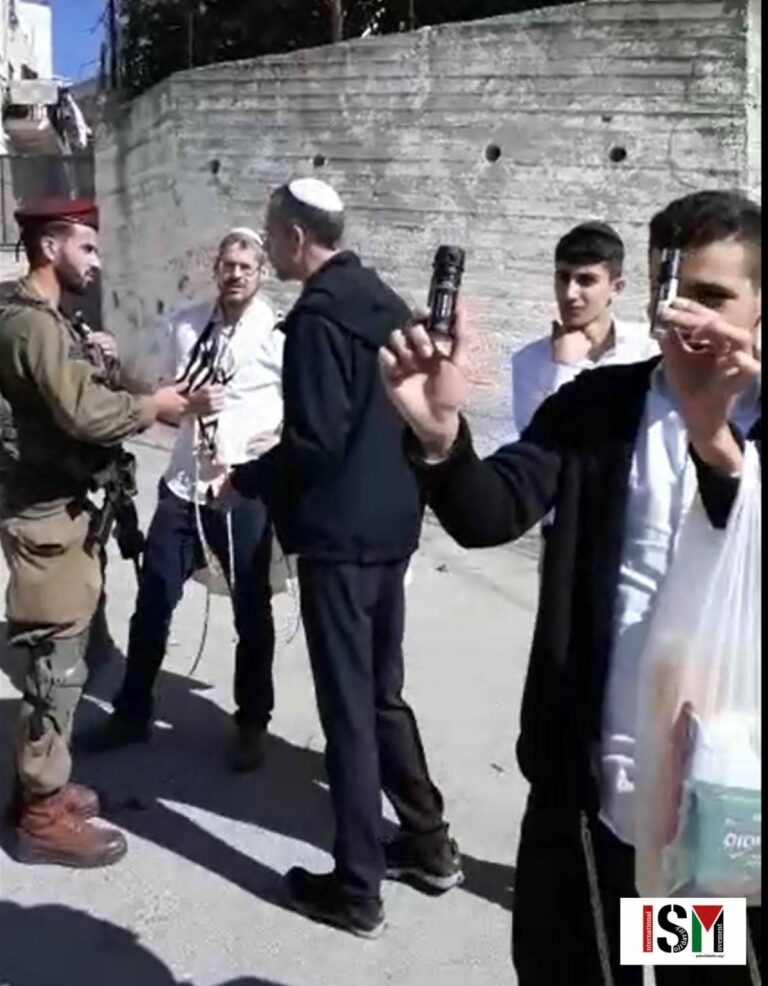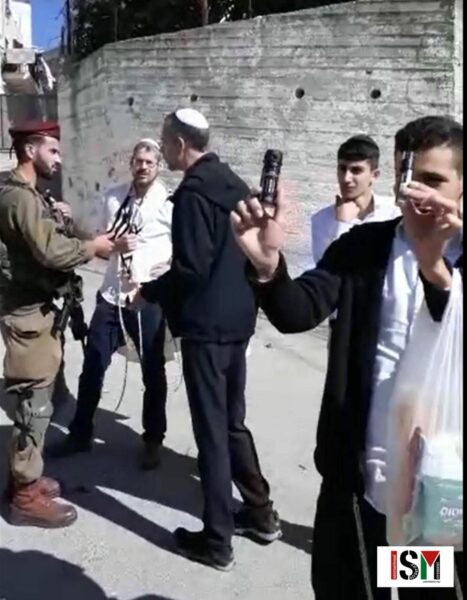 December 29 | International Solidarity Movement | Al-Khalil
Around 30,000 settlers gathered in Al- Khalil (Hebron) on Saturday, November 19, to celebrate Sarah's Sabbath and wreaked havoc in the Old City market, attacking Palestinians and their shops, houses and destroying cars. This happened under the watch of the Israeli army who cordoned the area so that settlers could go around "safely" and arrested and injured Palestinians as they tried to defend themselves.
Settlers arrived from all over the West Bank the previous night and slept in tents around the Ibrahimi Mosque and in Shuhada Street, which has been under Israeli control since the mosque massacre in 1994. During the night, settlers went around some Palestinian neighbourhoods, chanting racists slurs and threatening people, under the protection of the Israeli occupation forces (IOF). Ben-Gvir, leader of the far-right Otzmar Yehidit party and now set to be Israel's national security minister, was also seen in Shuhada St and attended the march the day after.
Early on the Saturday, the army went out of the Shuhada St checkpoint and started putting up fences for the safe passage of settlers in the Old Town. They removed people from the streets and ordered Palestinian shops to close, therefore disrupting one of the busiest days for business. Badee Dweik, from Human Rights Defenders, told the ISM: "Saturday is one of the most important days for shopping and business for Palestinians, because people from '48 come to shop in here."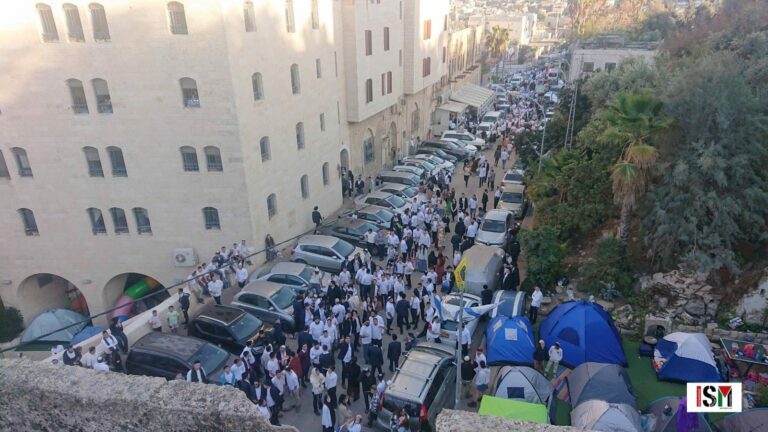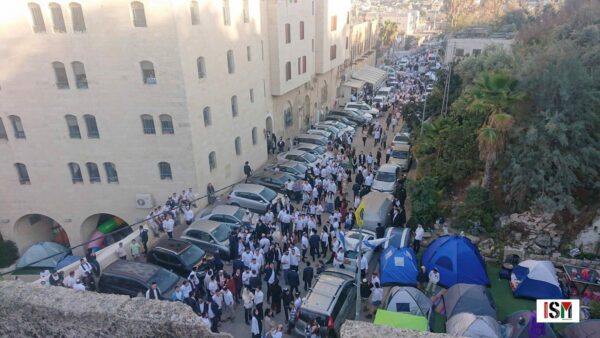 ISM activists in Shuhada St witnessed hundreds of settlers, lots of them armed, allowed out of the checkpoint at the end of the road. On the street, settlers were threatening to break into the few Palestinian homes left in Shuhada St, shouted and threw stones from nearby roofs.
This year, for the first time, settlers marched in the Old Shalala street. Passing through Khalil's Old Market, they destroyed stalls, threw stones and hurled abuse at Palestinians. Around 20 Palestinians were injured and 9 were arrested. 11 cars were destroyed and many houses were attacked. Around 100 settlers gathered around the house of Imad, a well-known activist, and threw stones at it.
"This time was more violent than other years," Badee continued. "Settler attacked Palestinian families, broke houses, broke inside the houses, attacked cars, threw stones. Soldiers, instead of controlling them, also invaded some Palestinian houses and arrested people since last night."
"It is a cooperation between army and settlers. Settlers are just army without uniform, this is the only difference."
ISM activists also witnessed attacks and abuses in the Jaber neighbourhood, a Palestinian neighbourhood located between the Kiryat Arba Israeli settlement and the Ibrahimi Mosque. Settlers went around shouting racist slurs and threatening local Palestinians or throwing stones, saying that the city and country is theirs and they have the right to move around. IOF also threw sound grenades, scaring the residents.
Alaa Jaber, a resident of the neighbourhood, told the ISM: "Today few settlers stormed this neighbourhood, and we went after them to tell them they were not allowed to come here, it is a Palestinian neighbourhood. They neglected us. They were heading towards my family's house. Even the soldiers told them they had to leave, but they did not respond.
"Two settlers showed me pepper spray to threaten me. The soldier saw that the settler had the pepper spray, but they didn't say anything. They only asked me to go inside my house.
"Every time settlers have a ceremony, the Palestinians are forced to stay at home. They steal our moments. They make us stuck at home. If we go out, we are afraid the settlers will attack our home.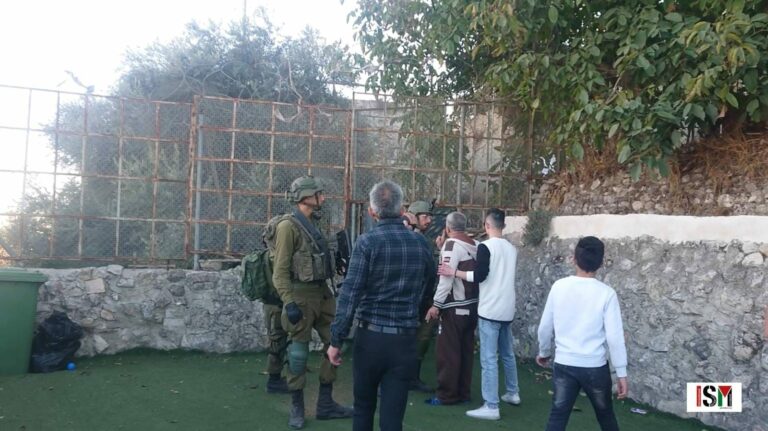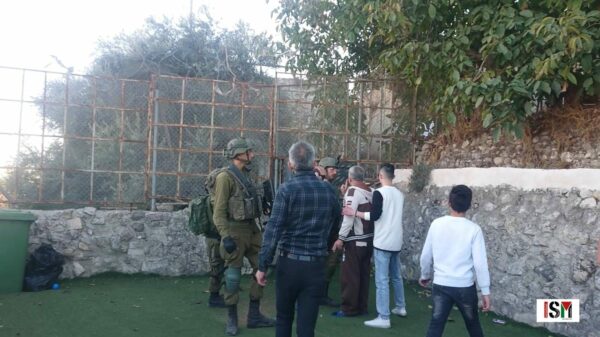 We feel like we're living in a ghetto, isolated from any support."
The situation has been exacerbated by the newly-elected government in Israel, which saw Ben Gvir leading the third party in government.
"They have a very extremist ideology that Palestinians should not exist here and now the settlers will be more violent because they think they have more protection since they have the third political party who can defend them," Badee added.
Sarah's Day or Sabbath is one of the most important holidays held by the Chabad/Hasidim Jews, and it has been used by Israeli settlers to intimidate and antagonise Palestinians living in Al-Khalil.