April 12, 2019 | International Solidarity Movement, Ramallah team | Ras Karkar, occupied Palestine
This Friday, protesters from the villages around Mount al-Risan and were gassed by Israeli forces as illegal settlers watched on. Shortly after prayers finished, between 20 and 30 soldiers and border police surrounded protesters, shooting rounds of teargas directly at them. Some Israeli forces descended through the hills through the olive groves, others stood with illegal settlers and watched on as Palestinians and internationals were attacked.
Medics attended to a man whose hand was burned by a gas canister.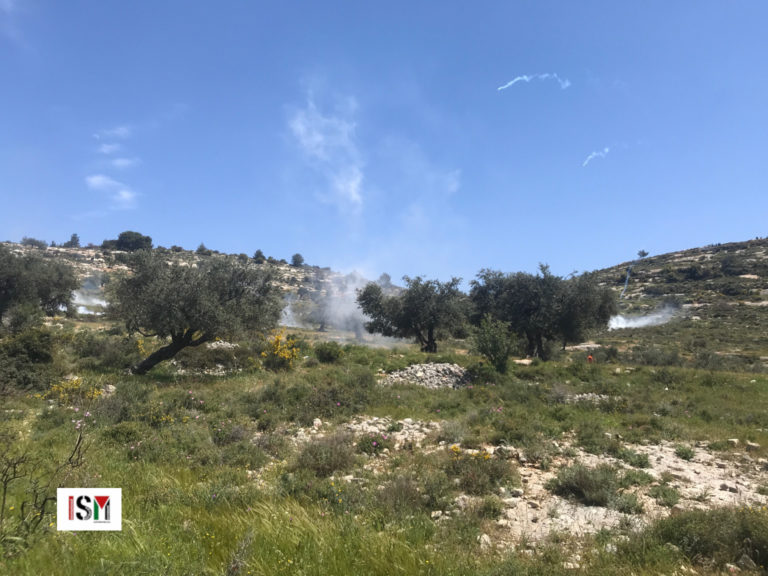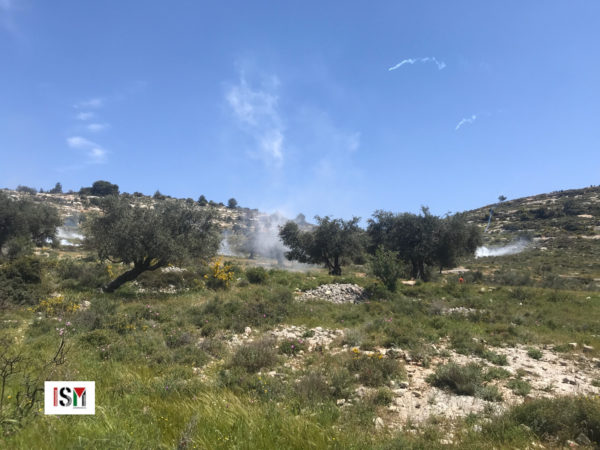 In 2018, settlers invaded land atop al-Risan Mountain, which overlooks the three villages Ras Karkar, Kafr Ni'ma and Kharbatha Bani Harith. Since then local Palestinians have gathered in a valley below the mountain every Friday to non-violently protest the theft of their land, trying each week to get past occupation forces who now keep them from accessing it.