November 17, 2018 | International Solidarity Movement, Ramallah team | Ramallah, occupied Palestine
The International Federation of Journalists (IFJ) decided to hold its annual meeting in Palestine this year, where they demonstrated at the infamous Qalandia checkpoint on Saturday. The dozens of journalists, holding only international press cards, were immediately met with canisters of tear gas.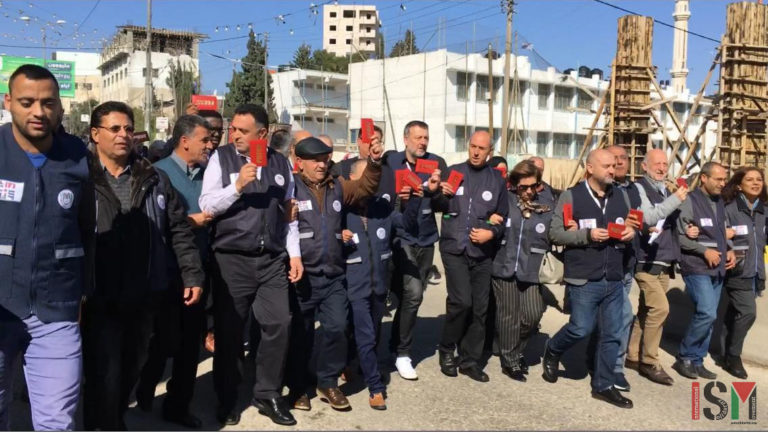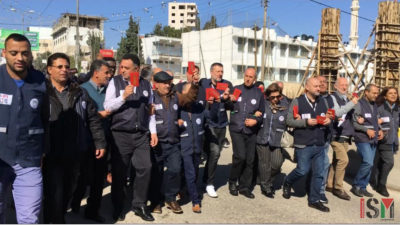 "We went peacefully, wearing IFJ uniforms and carrying IFJ cards. It's obvious that it was journalists who were demonstrating," explained Nasser Abu Baker, Chairman of the Palestinian Journalist Syndicate, a representative to the IFJ. Nasser was one of the many journalists fired upon at Qalandia.

"In the last four years there were three 3000 crimes committed against journalists, 26 of which were murders… It's obvious that the Israeli leadership couldn't accept our demand for freedom of movement, and the scene of IFJ being there, standing with Palestinian journalists."
Lack of freedom of movement is a common experience for Palestinians in the West Bank, most of whom are unable to leave. The few who leave the West Bank for work face the physical torment of waiting in line for hours, crammed together in zig-zagged cages, and facing the high probability of Israeli aggression.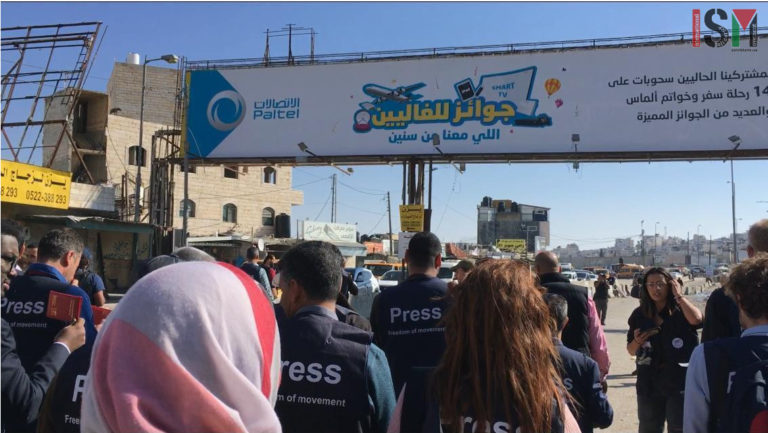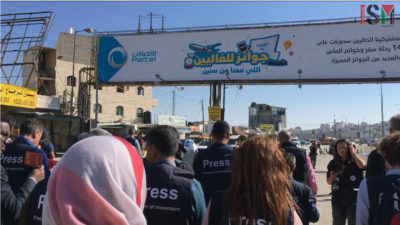 Qalandia checkpoint is the subject of much reported abuse, though none of this would be known if it wasn't for the Palestinian press. But their reporting has come with a price: It has created huge controversy and caused them to suffer incredible abuse. Today's demonstration was no exception.
In Nasser's words:
"This was a crime against Palestinian journalists… It was crime against the international press."