October 7, 2018 | International Solidarity Movement | As-Sawiya, Occupied Palestine
A group of Israeli soldiers, one Israeli policeman, and one Israeli settler harassed a group of Palestinian and international olive pickers in As-Sawiya village yesterday, demanding identification and threatening to expel the harvesters from the area.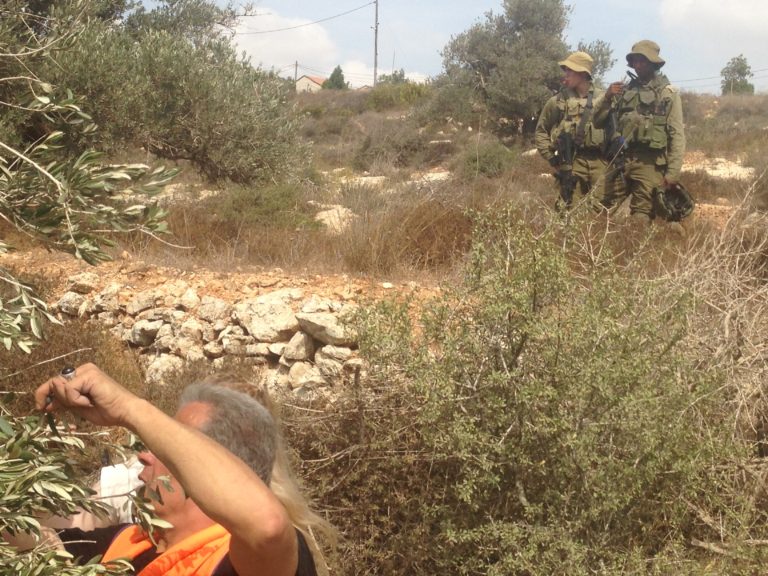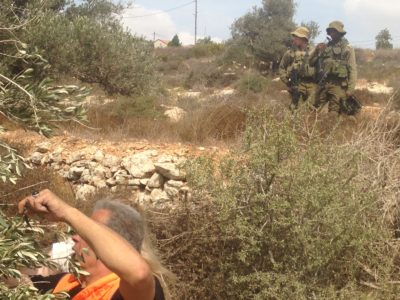 Soon after the group began work, they noticed security vehicles from the nearby settlement of Alia arrive and park along the settler road above them.  The occupants of the vehicle got out of the car and stood along the road for some time, taking photographs of the olive pickers.  Soon thereafter, a team of Israeli soldiers arrived, along with an Israeli police officer in an Israeli police vehicle.  The soldiers and police officer immediately approached the olive pickers and asked for IDs. One Israeli soldier filmed the entire interaction with his mobile phone, while the police officer photographed the passports of all the international harvesters.  He returned the passports immediately, but held onto the Palestinians' IDs for a much longer period of time, walking away from the group to make a phone call and visibly sorting through the IDs.  After the phone call, he appeared to photograph one or more of the Palestinian IDs before returning them.  The officer then tried to tell the group that they needed to leave.  The team refused, with the Palestinians insisting that this was their land and they were there for the olive harvest.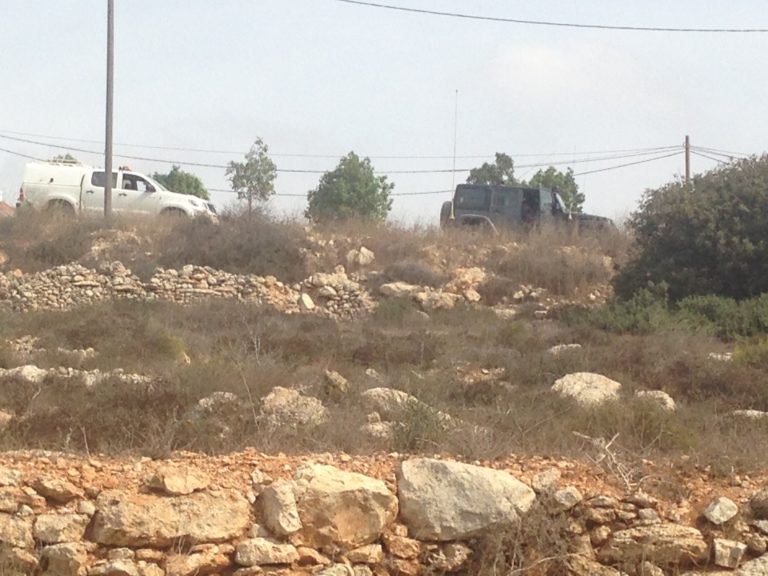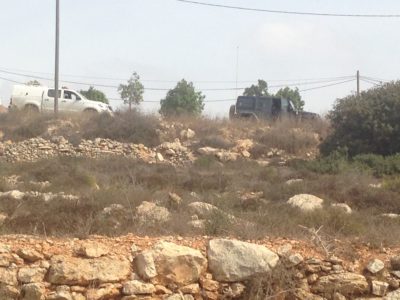 During the confrontation, a settler came and sat nearby, watching.  After the confrontation, the settler, along with two Israeli soldiers, remained on the scene for an additional 20-30 minutes, trailing the olive pickers.  Eventually all Zionists left and the rest of the day's harvest proceeded without incident.
As-Sawiya is slowly being surrounded by Alia as it expands along three sides of the village and encroaches on its land.  The particular area being harvested yesterday was among the closest to the Alia settlement.