15th September 2017 | International Solidarity Movement, al-Khalil team | Hebron, occupied Palestine
On Friday the 15th of September, after noon prayer, a Palestinian demonstration started by the Ali al-Baka mosque within the old city of Hebron. People gathered to protest against the establishment of a new settler municipality within the H2 area of the occupied city.  The planned municipality is illegal according to the Hebron Protocol and will separate the two parts of the city even more.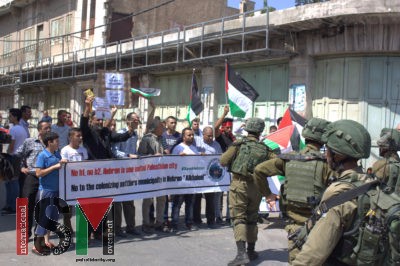 The demonstration  started  at 12:30pm in front of the mosque next to the old city of Hebron and went to the entrance of the Israeli military camp within H2. They continued their peaceful protest in front of the gates to the military base . The soldiers started to push back the protesters, forcing them to leave the market area. The protesters tried to stay in the market which led to physical and verbal confrontations between the two sides. The Israeli forces called for additional soldiers and military vehicles to outnumber the protesters. In the end, the protesters were forced to leave the old city area and to stop their demonstration. One of the Israeli military vehicles was a skunk truck which spreads a chemical liquid that causes a strong and unpleasant smell. This chemical weapon wasn't used that day but threatened the participants of the demonstration as well as the residents of the area, as the smell from skunk water can last for many days.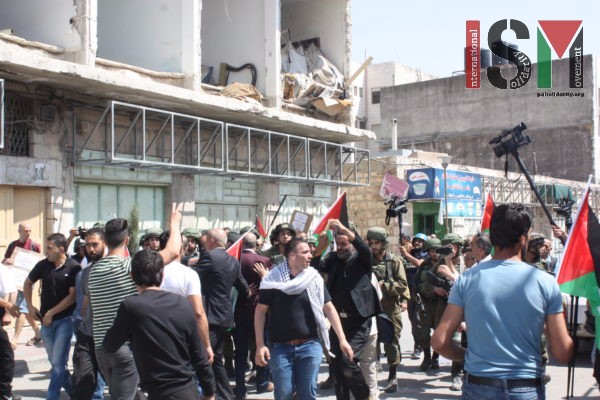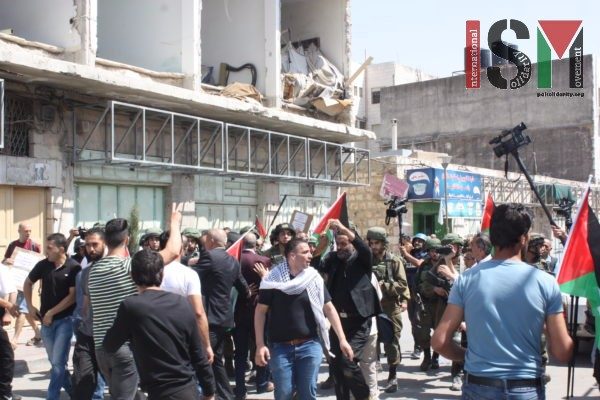 After the demonstration, the soldiers stayed present in H1 and more confrontations erupted between the soldiers and other protesters, making the  H1 area of the city an insecure environment until around 6pm the same evening. The Israeli forces used plenty of stun grenades and tear gas projectiles against these protesters.
The idea to expand municipal powers to settlers in the H2  means that the government of Hebron loses a significant part of their power and influence in H2 and could result in two fully separated cities within Hebron. The new municipality is planned to be established at the 21th of September, right at the celebrations of the Jewish new year.