16th January 2017 | International Solidarity Movement, al-Khalil team | Hebron, occupied Palestine
Israeli forces on Sunday, 15th January 2017, have put up new barbed wire at the edge of an Islamic cemetery in occupied al-Khalil (Hebron), showing no respect for the graves.
The Islamic cemetery is located alongside Shuhada Street in the heart of the city. After the Ibrahimi Mosque massacre in 1994, in which an Israeli settler killed 29 Palestinians praying inside Ibrahimi Mosque, Shuhada Street was slowly but steadily ethnically cleansed of Palestinians by the Israeli forces. Nowadays, the larger part of the road, once the main thorourghfare and market of al-Khalil, is completely forbidden for Palestinians, whose presence has been outlawed by the Israeli forces. Only a tiny strip near Shuhada checkpoint remains, where Palestinians are allowed to walk, but not to drive any kind of vehicles, including ambulances. Shuhada Street is a clear example of the Israeli forces' steady measures of ethnic cleansing.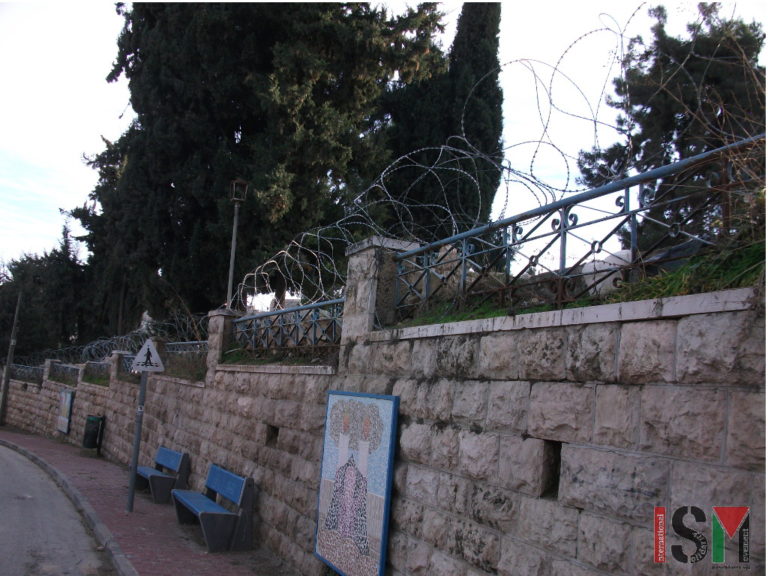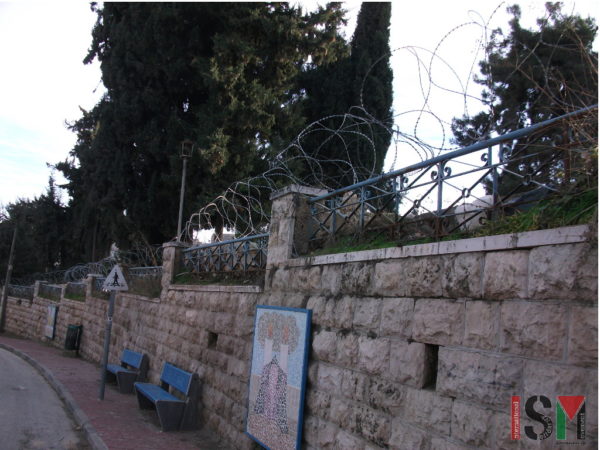 The Islamic cemetery borders directly onto the larger section of Shuhada Street where Palestinian presence is entirely outlawed, as the main illegal settlements in downtown al-Khalil are situated here. On Sunday, Israeli forces installed extra layers of barbed-wire at the side of the cemetery bordering Shuhada Street. During a break, soldiers were sitting on grave-stones, without any respect for the dignity and peace of the dead, or their loved ones' feelings as they see the occupying army stomping through the cemetery, 'resting' on grave-stones and lying barbed-wire on the graves. Israeli forces in the past have repeatedly bluntly disregarded this cemetery as a resting place, regularly conducting military exercise inside the cemetery.