January 6th 2016 | International Solidarity Movement, al-Khalil Team | al-Khalil, occupied Palestine
At the end of December Israeli forces re-opened the newly expanded Shuhada checkpoint in occupied al-Khalil (Hebron). The checkpoint had been closed since December 7th, when Israeli forces had declared they would be conducting "renovations" for a then-unknown period of time.
Officially known as Checkpoint 56, Shuhada checkpoint separates Bab al-Zawiye, a Palestinian neighborhood in the H1 (nominally Palestinian-controlled and administered) part of al-Khalil and Tel Rumeida, part of Israeli military-controlled H2 and currently covered in part by a closed military zone order first issued on November 1st.  
The checkpoint was rebuilt with a high fence blocking the entire street and additional turnstiles and metal detectors. The turnstiles make it very difficult for anyone carrying heavy, bulky luggage or even several bags of groceries to pass. Israeli authorities also added a completely closed off room in the center of the checkpoint, where Palestinians are questioned and searched entirely out of site of any onlookers, media, or human rights monitors.
As in previous versions of the checkpoint, there is no possibility for any car or truck – even an ambulance responding to an emergency – to pass; any vehicle larger than a baby carriage must take a time-consuming detour in order to enter or leave Tel Rumeida.
The new checkpoint has already become a flashpoint for Israeli military aggressions against Palestinians, which include the arrest of 38-year-old Wafa' Sharabati on Monday afternoon by Israeli forces who first claimed she had a discrepancy in her ID then accused her of being a troublemaker and threatened to plant a knife on her. Wafa's family and local activists staged a sit-in outside Shuhada checkpoint to protest her treatment and the continued humiliation and harassment faced by Palestinians forced to endure the checkpoint and the closed military zone.
A sign on the H1 side of the checkpoint explains the protocols for passing through: metal detector, bag search, no animals allowed through, checkpoint closed if there are any clashes. The 4th instruction reads "wait until the soldier will allow you to pass." Sometimes people can pass in six minutes; sometimes they must wait for over an hour, outside and exposed to any weather, before being allowed to pass the few meters of turnstiles, metal detectors, fences and walls between them and the streets leading to their homes.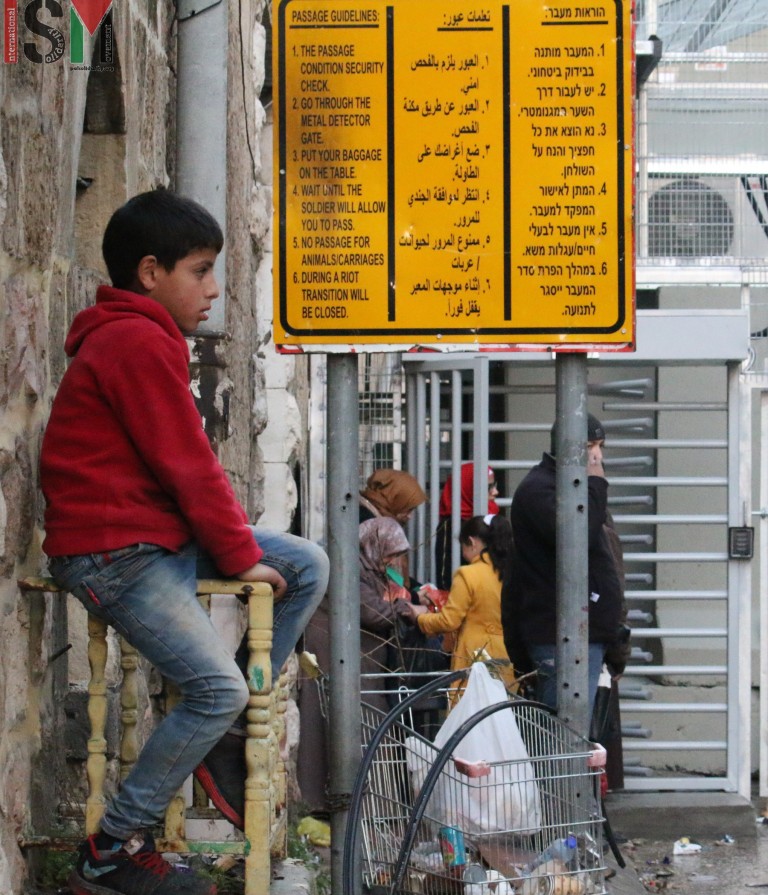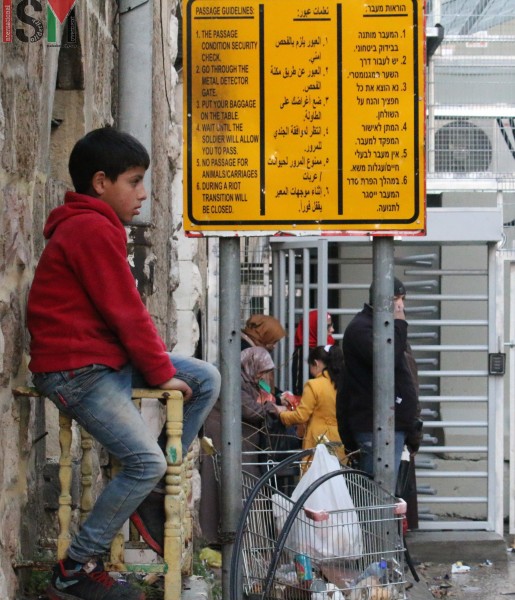 Lines on Monday evening left many, including young children, waiting for nearly half an hour in the cold night. Only Palestinians who are registered in the closed military zone can ever pass through the checkpoint; family members of residents, journalists, human rights defenders and internationals have all been barred. Even Palestinians who are registered have reported being forced to wait for over an hour only to be harassed and threatened by the soldiers inside the checkpoint.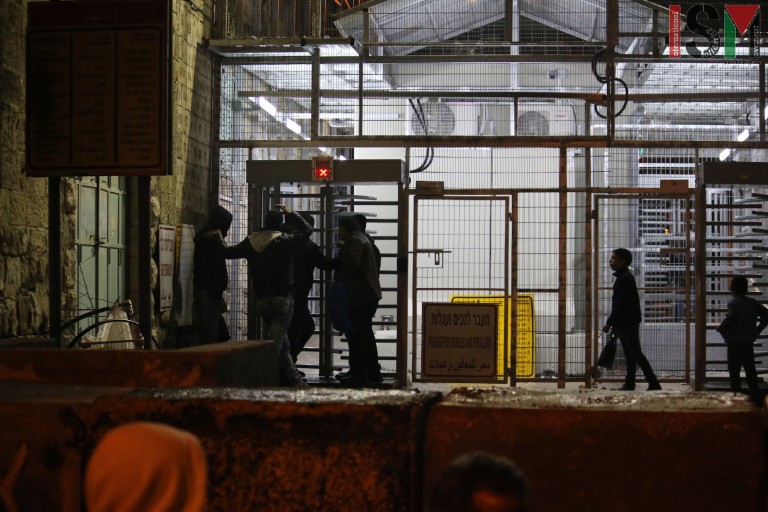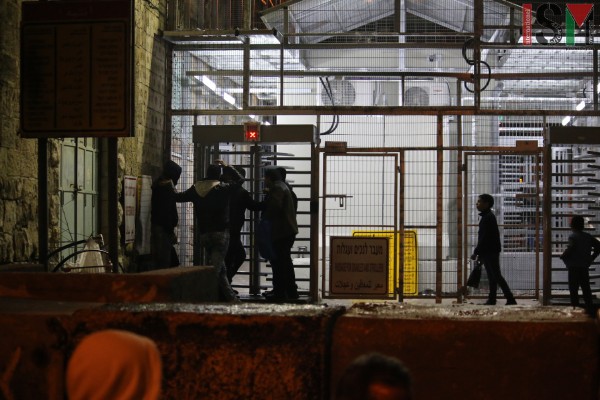 Activists have planned another protest for Thursday morning to continue the struggle against the closed military zone, the even harsher regime at the newly reopened checkpoint, and the continued closure and Israeli military occupation of al-Khalil.