28th April 2016 | International Solidarity Movement, Al-quds Team | Jerusalem, occupied Palestine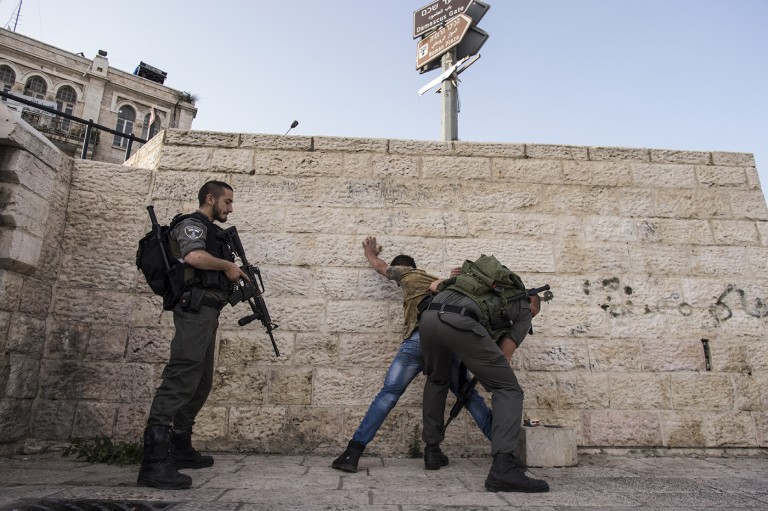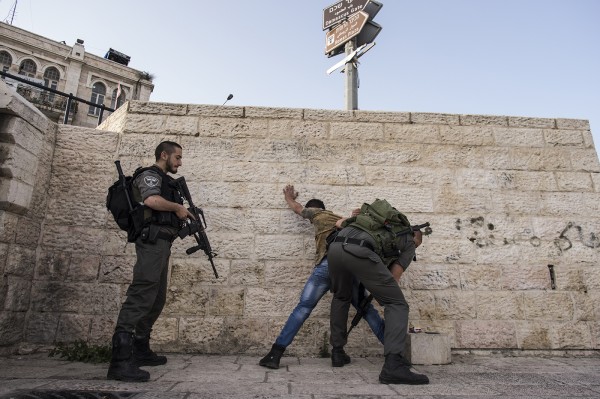 Young men are constantly being stopped, interrogated and searched by occupying forces in front of Damascus Gate and in the old city. In the top left corner you can see a snipers post on a building overlooking Damascus Gate. This post was placed without permission from the Palestinian owners.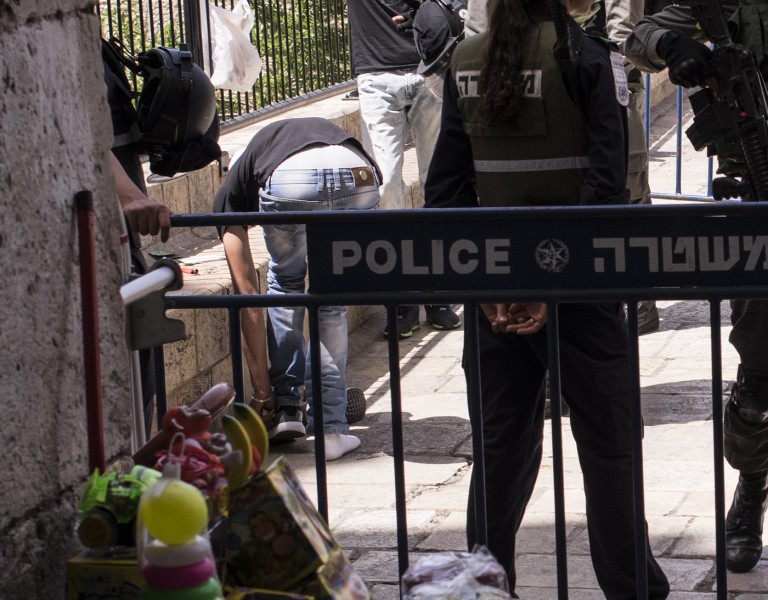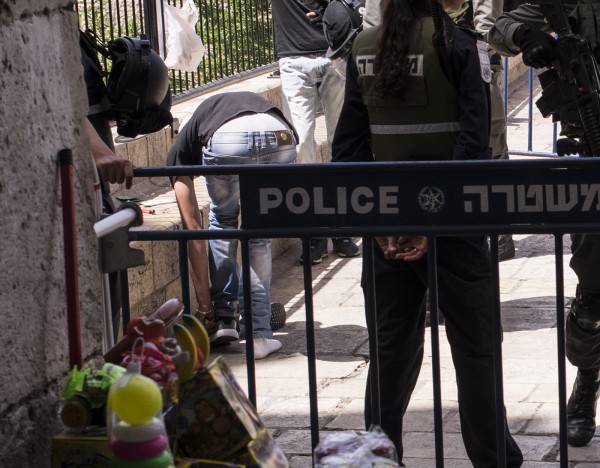 The body searches are harsh and humiliating. Young men are required to remove belts and shoes and pull up their shirts and trousers in full view of the passing public.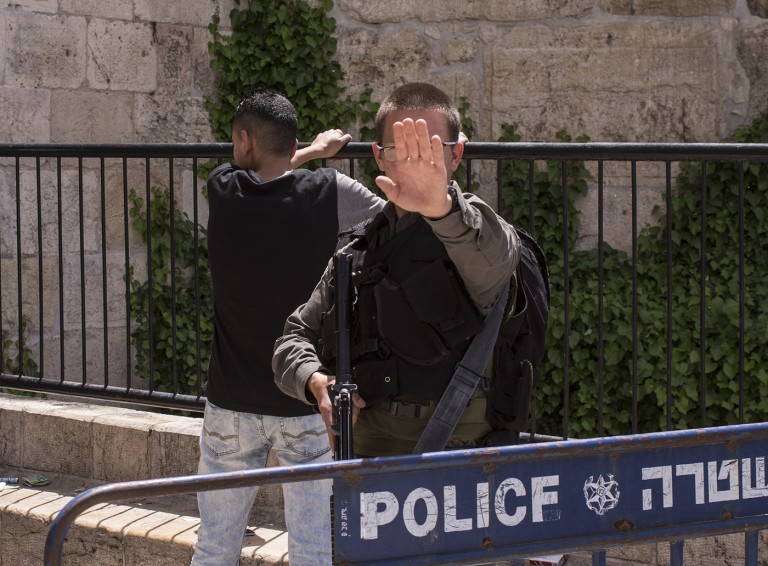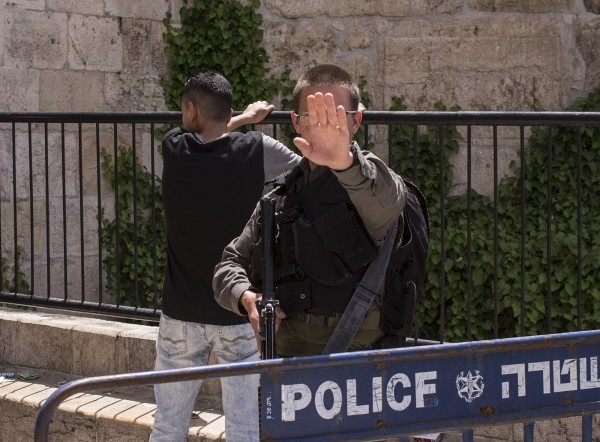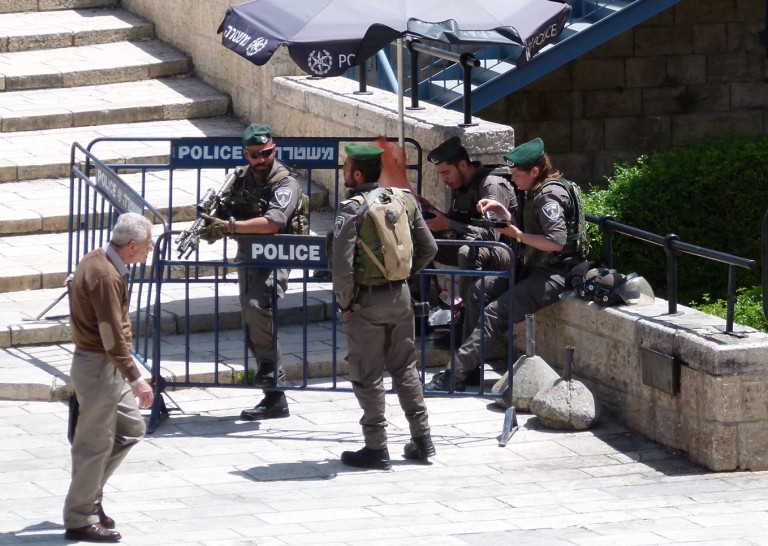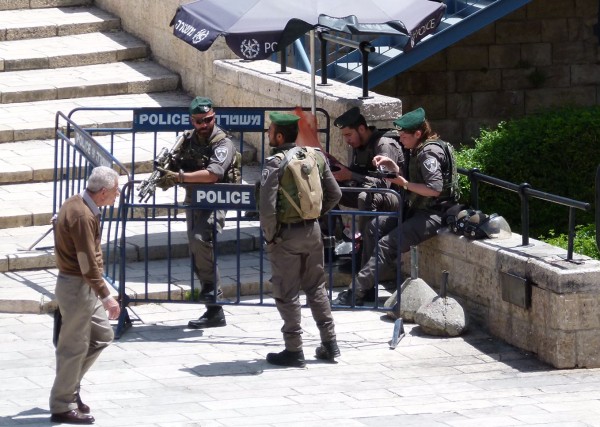 Armed to the teeth border police are a very intimidating presence.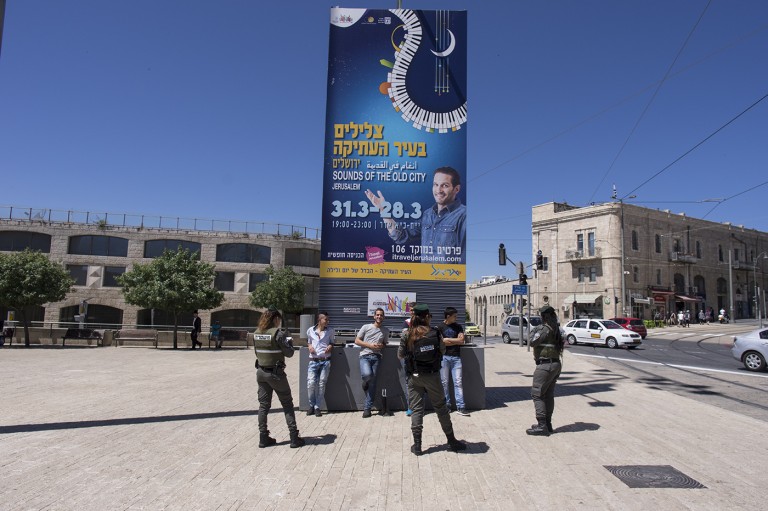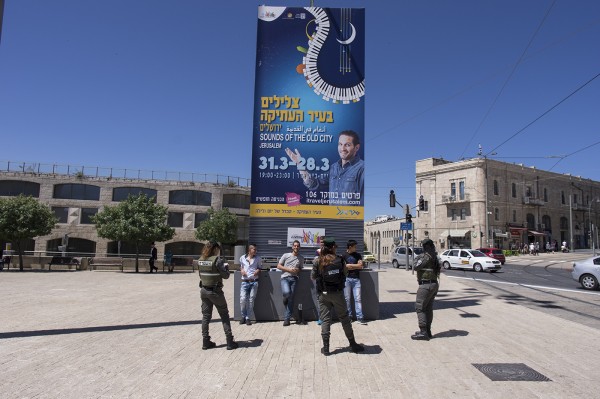 Young men are stopped, apparently at random, to be searched on the outskirts of the old city.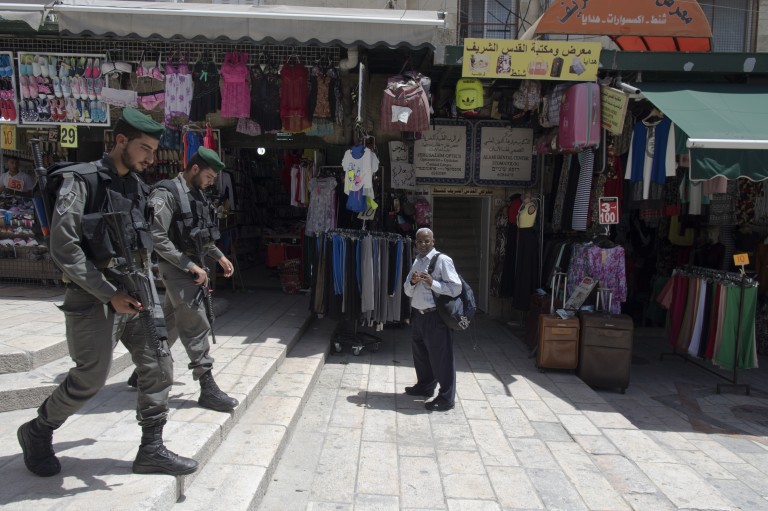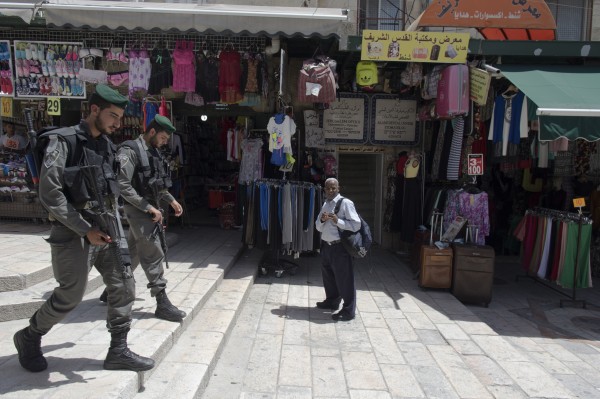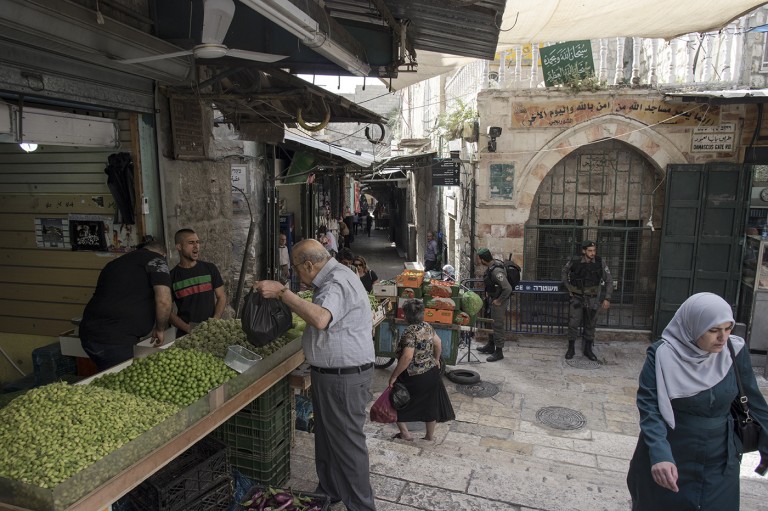 People going about their everyday business must negotiate the military and police presence that is everywhere in the old city.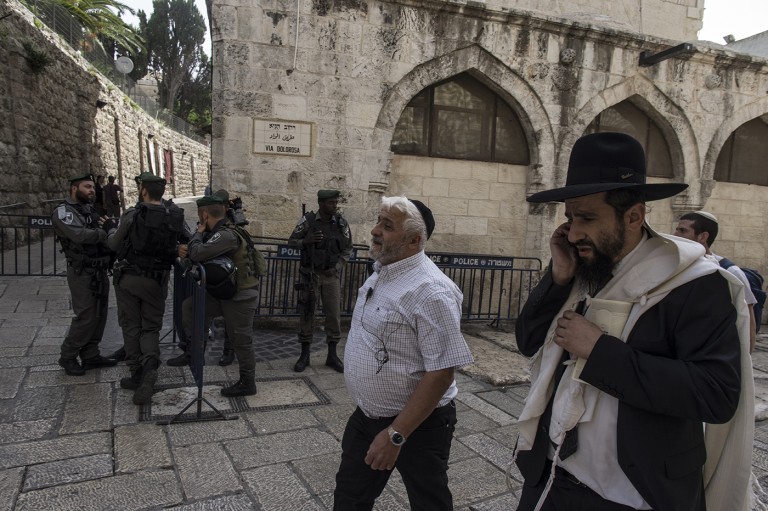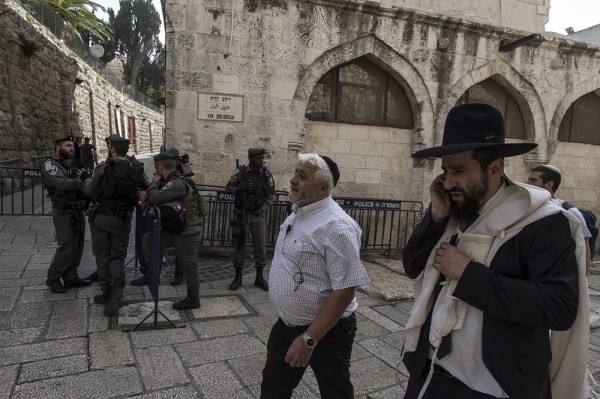 Jewish Israelis and tourists wait at the Morrocan Gate to go up to Al Haram al Sharif.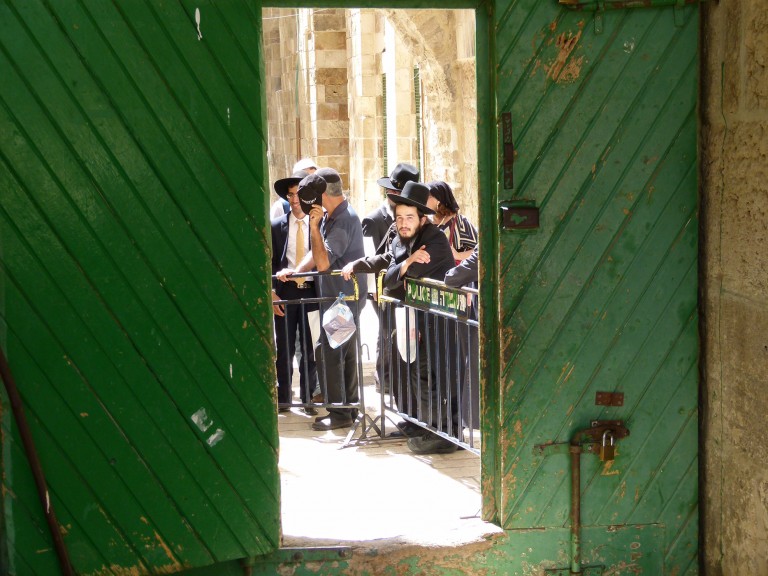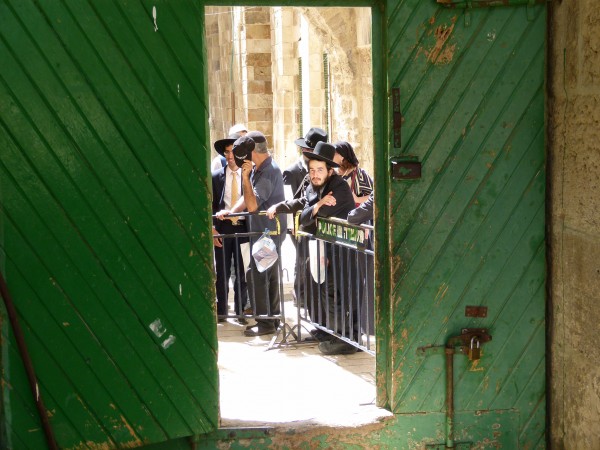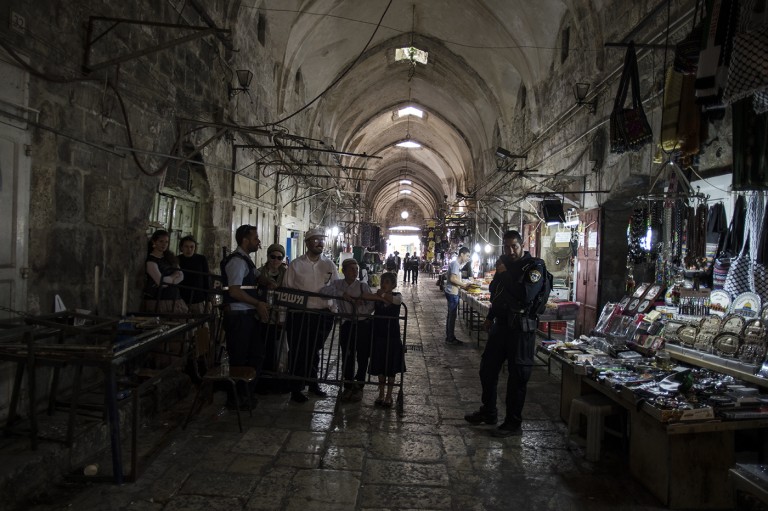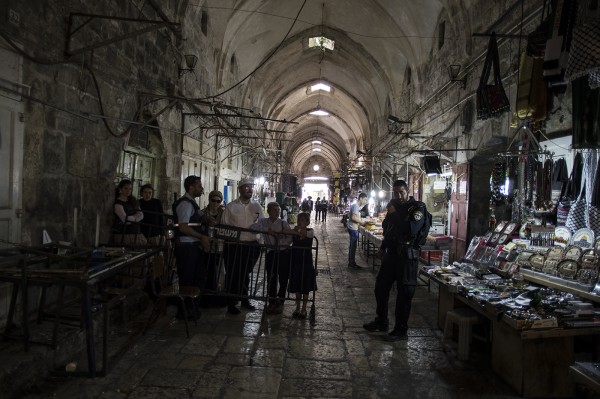 Jewish Israelis attempting but failing to get up to Al Haram al Sharif.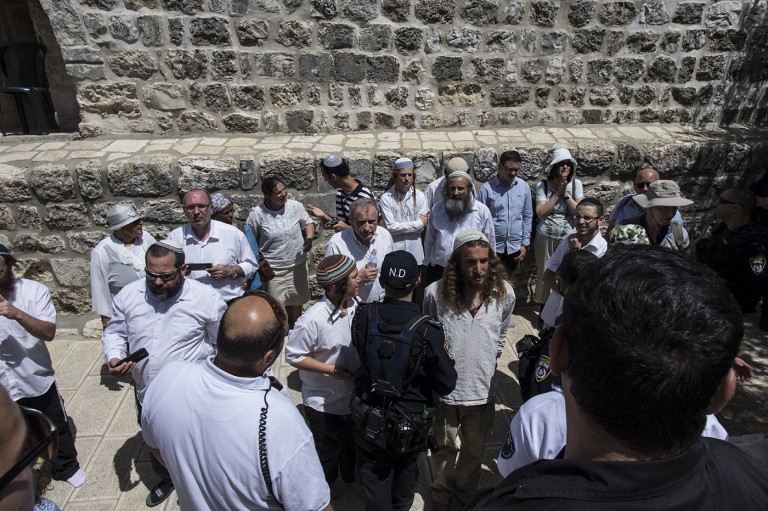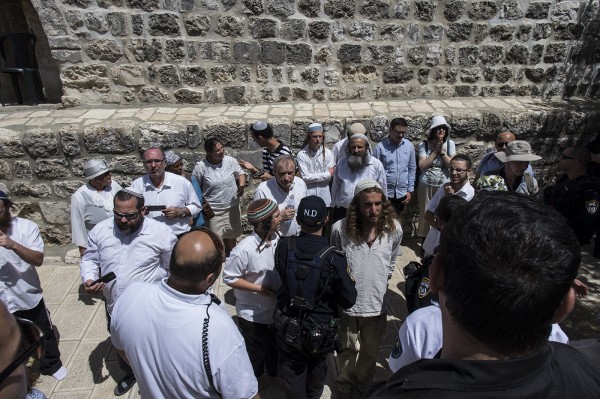 According to Torah law, entering the Temple Mount area its strictly forbidden for Jews because of the holiness of the site, but this does not stop the settlers.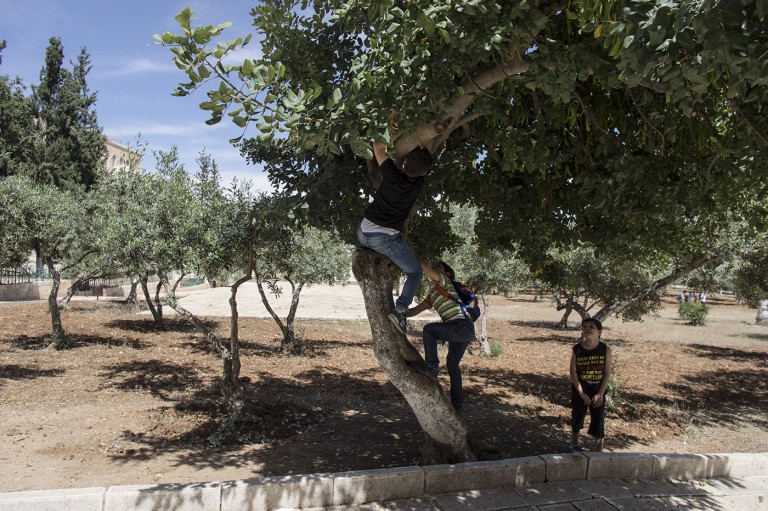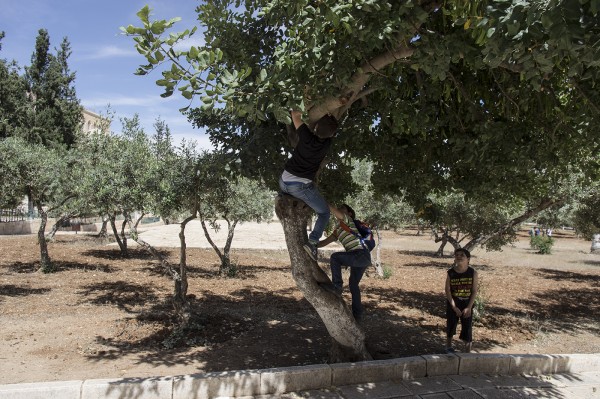 Inspite of all the problems they face, children can play peacefully in the beautiful gardens of the Noble Sanctuary.