27th November 2015 | International Solidarity Movement, al-Khalil team | Hebron, occupied Palestine
On Tuesday afternoon, 27th October, a mass peaceful demonstration took place in the streets of occupied Hebron (al-Khalil) with about two thousand people, including men, women and children demanding the release of the 11 bodies of martyred Palestinians kept by Israeli forces this month.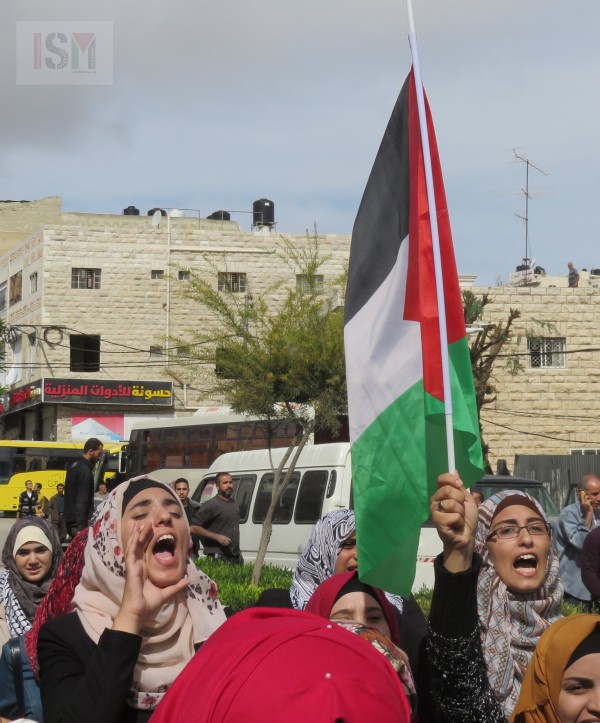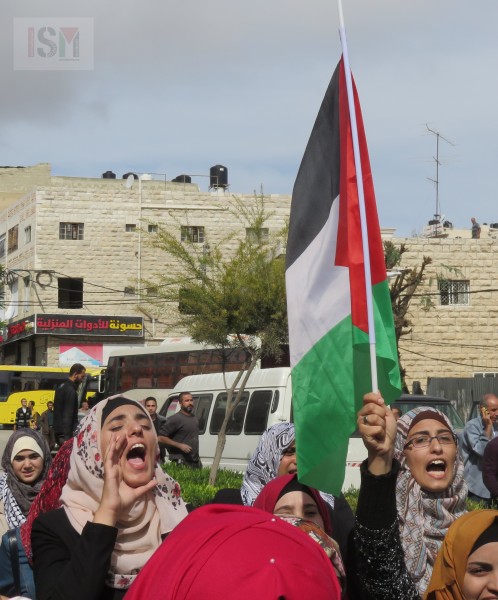 Answering the call made by different Palestinian factions, the people of al-Khalil took to the streets to join the "rally of anger," beginning at the Al-Haras mosque and moving towards Bab Al-Zawwiya following speeches.
At the Shuhada street Checkpoint 56, hundreds of people were gathered, standing with flags and clapping and chanting when suddenly, without other apparent provocation than their presence, Israeli forces began to shoot round after round of teargas, stun grenades and live ammunition against the peaceful protesters. At least 10 Palestinians were injured with live rounds and gunshot wounds, according to Dr. Walid Zalloum, the director of Hebron's governmental hospital.
"It was a peaceful demonstration, really just clapping and with flags, and suddenly everything was on fire'' said human rights activist group International Solidarity Movement who were present at the march.
One more time, Palestinian peaceful resistance has been repressed by the occupying power in an unjustifiably harsh and criminal way. The occupation authorities also detained eight Palestinians, including lawyer Farid Al-Atrash.
Related article: Hebron rages against ethnic cleansing of its youth at funeral for five young martyrs