16 August 2015 | International Solidarity Movement, al-Khalil team | Kafr Qaddum, Occupied Palestine
On Saturday the 15th of August 2015, the villagers from Kafr Qaddum once again demonstrated against the blockage of the road leading to Nablus as well as the nearby Kedumin settlement. In solidarity with the local people there were few international activists and journalists to cover the demonstration.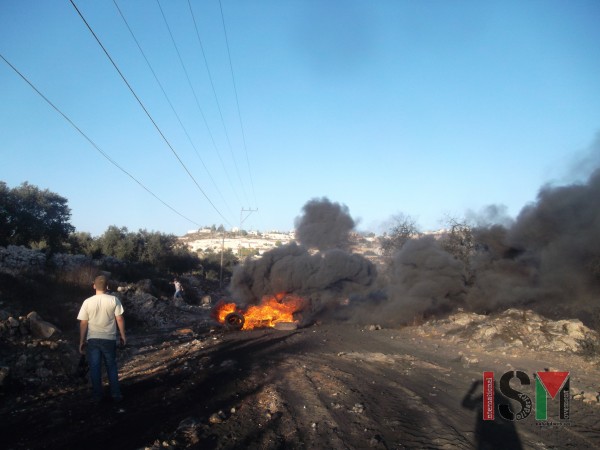 The non-violent protest was immediately suppressed by the Israeli occupation forces by shooting dozens of teargas canisters and live ammunition. Instead of the frequently used bad-smelling skunk water, the army drove a bulldozer into the village. This bulldozer destroyed the only water pipe in the village, leaving the people Kafr Qaddum without any connection to water until the pipe is repaired. Especially during the hot summer months, water is a scarce and essential good.
Murad Shtaiwi, one of the leaders of Kafr Qaddum Popular Committee, understands the damage to the water pipe as a way to collectively punish the village for its ongoing resistance. The costs of a new pipe have to be paid for by the municipality. As Murad explains, damaging the water pipe is a deliberate attempt by the Israeli army to suppress the support amongst the villagers to continue to protests and thus block future demonstrations.