12th October 2014 | International Solidarity Movement, Khalil team | Hebron, Occupied Palestine
Today in al-Khalil (Hebron), as part of the Jewish holiday of Sukkot, thousands of settlers and Zionist tourists descended upon the city. The Israeli military presence in Hebron, which is already a large an oppressive part of everyday life, greatly increased.
Hebron is the only city in the West Bank where there is an illegal settlement in the heart of the city. It is split into H1 and H2, H1 under Palestinian Authority Control, and H2 under Israeli military control.
This morning, in both the Salaymeh and Qeitun neighbourhoods, the checkpoints designating the end of H1 were extended further into Palestinian territory.
Israeli soldiers drove between Salaymeh and Qeitun, entering houses, hiding in alleyways, and aiming their guns at passing schoolchildren and other people in the area.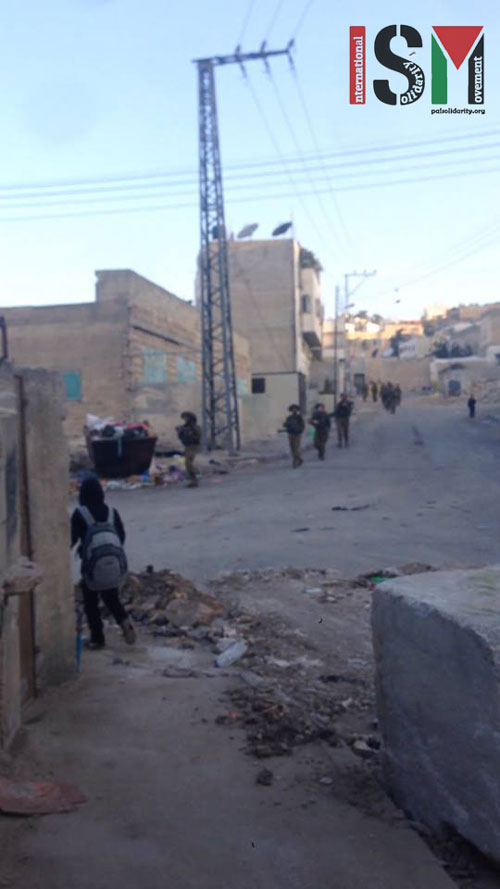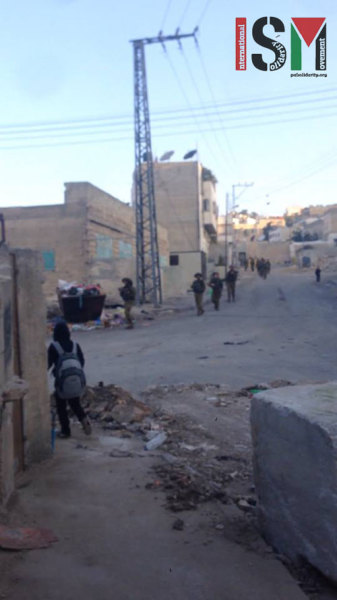 In the afternoon, the army presence was just as heavy, with children walking home past heavily armed soldiers.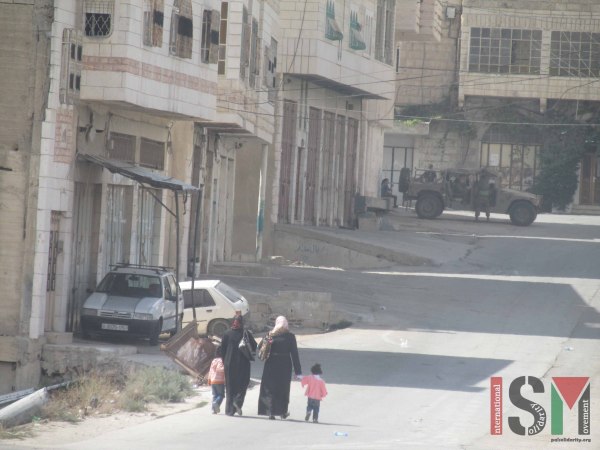 In H1, Bab al-Zawiye (the centre of Hebron), Israeli forces partially closed the road to allow settlers and Zionist tourists through the checkpoint to visit a religious holy site.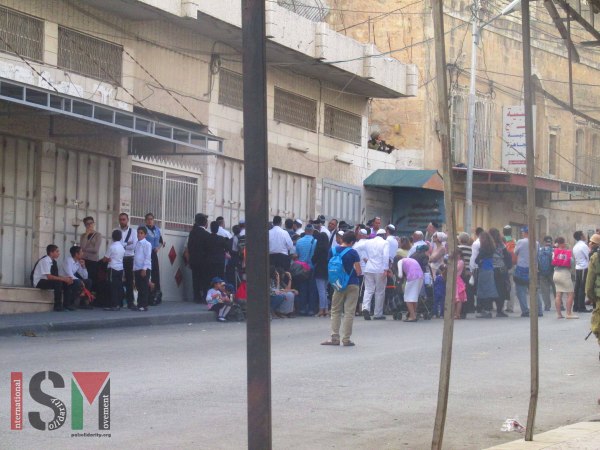 They were escorted by approximately 45 Israeli border police and soldiers. Several Palestinian shops were forced to close for several hours, to allow the setters and tourists to pass.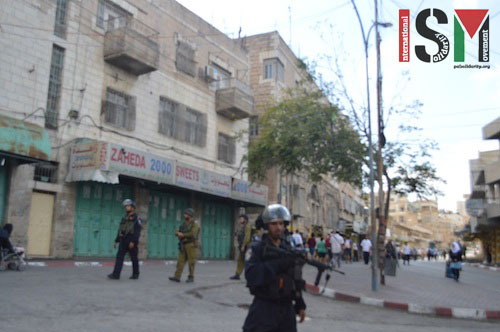 The Ibrahimi mosque and nearby checkpoint was also closed today, with all Palestinian shops in the area forced to close with it.