23rd September 2013 | International Solidarity Movement, Khalil team | Hebron, Occupied Palestine
Violence broke out on the streets of Hebron's university district (al-Khalil) this morning when Israeli soldiers opened fire on unarmed demonstrators who had been protesting the murders of two Palestinians earlier that day.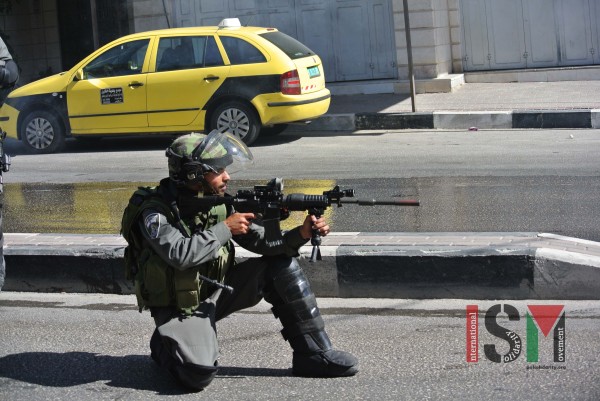 Protestors took to the streets after Marwan Kawasme, 29, and Amar Abu Aisha, 32, were killed and burned by Israeli soldiers in the very early hours of this morning. The Israeli military alleged that the two men were behind the deaths of the three settler teenagers in June of this year.
The soldiers used tear gas canisters and live ammunition bullets during the clashes, with numerous injuries including a 15-year-old boy who was shot in the head and is now in a critical condition in hospital. A representative of the Red Cross stated to ISM that there were over 30 injuries, though the exact number is still unknown.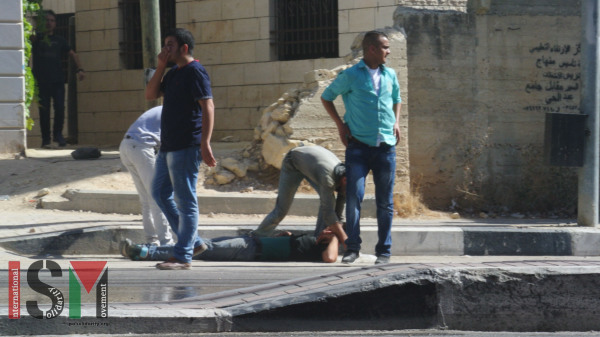 The building where the murders took place was also set on fire and destroyed.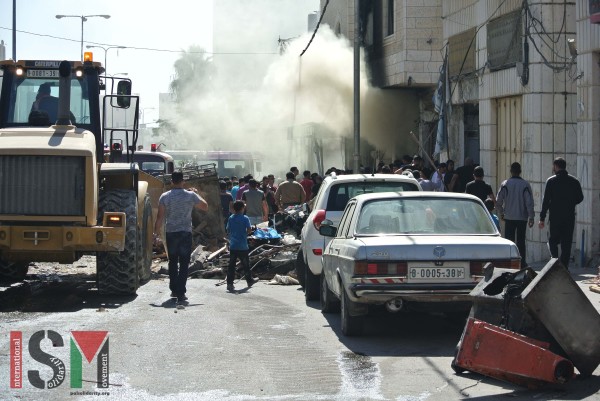 Tensions had been high all morning as word of the two dead Palestinians spread throughout the area. By 8 am around 200 Palestinian residents had gathered to show their frustration at the senseless taking of life. Although stones were thrown, the protesters were unarmed and did not pose a threat to the violent occupying military. The Israeli army, still present after the earlier incident, unleashed dozens of canisters of tear gas leaving many people unable to breath and in need of medical help. Hemmed in and with nowhere to escape to, the protestors hid behind what ever they could find.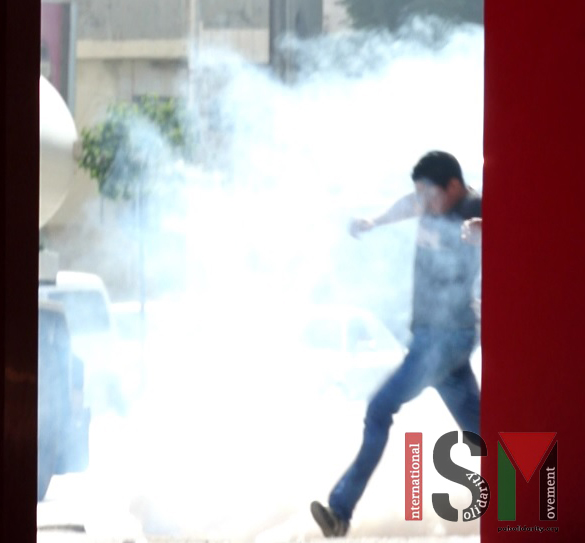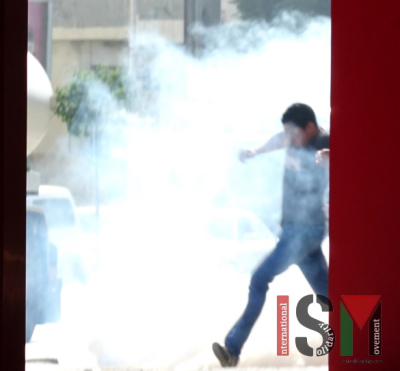 The situation further deteriorated when the Israeli soldiers, without warning began to fire live bullets at the protestors, hitting one boy in the head and injuring a number of others.
After an hour of further violence by the Israeli soldiers, the protestors cleared and the injured were taken away.
Throughout the earlier afternoon however similar incidents of unrest were reported around Hebron (al-Khalil).