27th March 2013 | International Solidarity Movement, Qusin, Occupied Palestine
By IWPS
On Wednesday March 27 at 15:00 the village of Qusin organized a tour of a nearby quarry that is regularly used as a garbage dump. The residents of Qusin invited the Minister of the Environment, IWPS and the International Solidarity Movement to inspect the amount of Israeli trash that has accumulated in the recent weeks.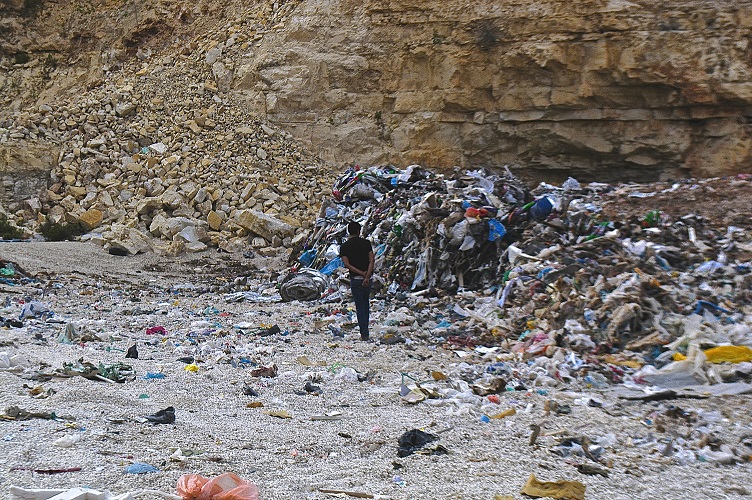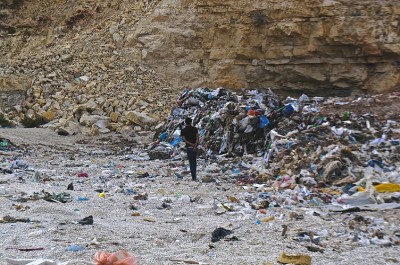 The quarry had been partially refilled with dirt and gravel covering the majority of the trash, leaving three large piles of plastic, wood and metal exposed. The effect was that of a large land fill in the middle of a mined industrial zone. The organizers of the visit explained that the toxins from the trash are seeping through the soil into the water sources of the nearby villages, endangering the local residents. Local community organizers from Qusin reported abnormally high cancer rates in the village.
Residents of Qusin have started to regularly visit and protest as a community at the dump site. Around 75 people attended the protest. The group arrived together via bus and saw a large white truck with two passengers unknown to the community parked at the site. The organizers of the event reported that these individuals were members of the Israeli security service. The individuals stayed within their vehicle throughout the event and were observed by both ISM and IWPS who both took pictures.
After a brief tour and discussion, one of the large piles of trash was set aflame. The majority of Qusin residents were exiting the dump site when Israeli military jeeps entered the area. No arrests were made.
Qusin is a small village outside of Nablus with approximately 1,941 residents. It is bordered by illegal Qedumim settlement. The village is known for its participation in prior demonstrations due to the unjust roadblocks that prevented residents from driving to Nablus from 2002 to 2009.