By Team Khalil
15 February 2013 | International Solidarity Movement, Hebron, Occupied Palestine
A peaceful demonstration  in support of Palestinian hunger strikers in Israeli jails took place today in Hebron with roughly 2000 in attendance. The demonstration was supported by all Palestinian political factions.
Soon after the end of the rally clashes erupted in central Hebron/Al Kalhil. They started near checkpoint 56, a symbol of apartheid in the city, and the entrance to Shuada street which was once a very important street for Palestinian residents and businesses. Over 500 business where forced to close down because of the establishment of illegal settlements near the street.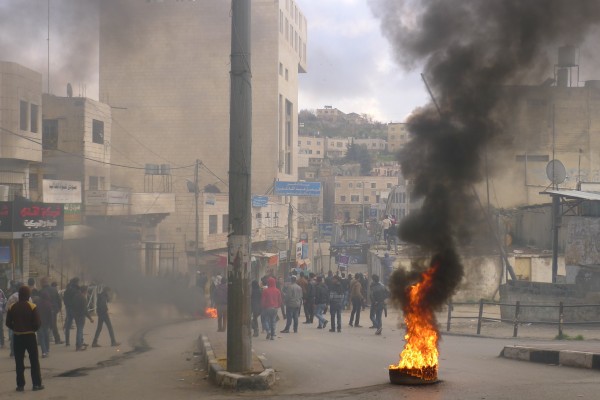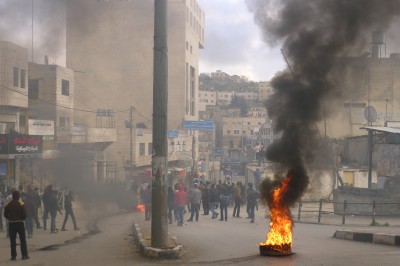 Israeli occupation forces gathered behind the checkpoint while palestinians gathered on the other side.Sound bombs were quickly used to disperse the protesters. Violence escalated quickly when more protesters took part in the action. The ISraeli army responded by using excessive amounts of teargas and rubber coated steel-bullets hit many Palestinians and one member of ISM. Live ammunition was also used. Many shops were forced to close because of the tear gas.
The clashes continued in the very central areas of the city where lots of cars were damaged with tear gas canisters.
Ambulances continued driving back and forward all afternoon. About 20 Palestinians were injured and hospitalized.