On Friday 14th March, dozens of residents from the village of Bil'in, joined by Israeli and international activists, protested against the illegal annexation of their land by Israel's segregation wall. 6 demonstrators were injured, while one international was kidnapped and arrested as Israeli soldiers charged the demonstration. American activist Blake Murphy appeared in court today (15th March) as the judge extended his detention until the 18th March.
The non-violent demonstration moved along the wall before being attacked by the army with steel-coated rubber bullets, tear gas and sound bombs. The Israeli army then attacked the demonstration, tackling Blake Murphy to the ground, sprayed mace into his eyes and violently assaulting him as well as other demonstrators. One other protester was also maced as the soldiers carried out their kidnapping.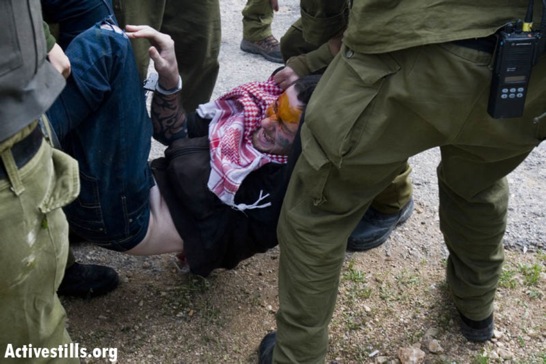 As the soldiers were retreating to the wall they then shot an Israeli activist in the leg from close range with a rubber-coated steel bullet causing serious injury. Another two protesters were also shot by rubber bullets, one in the side of the head and the other in the hand.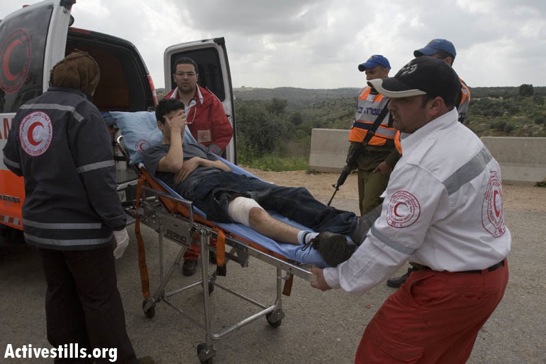 Blake Murphy appeared in Israeli court on the 15th March, with the judge agreeing to extend his detention for a further three days before a decision on his future will be made.