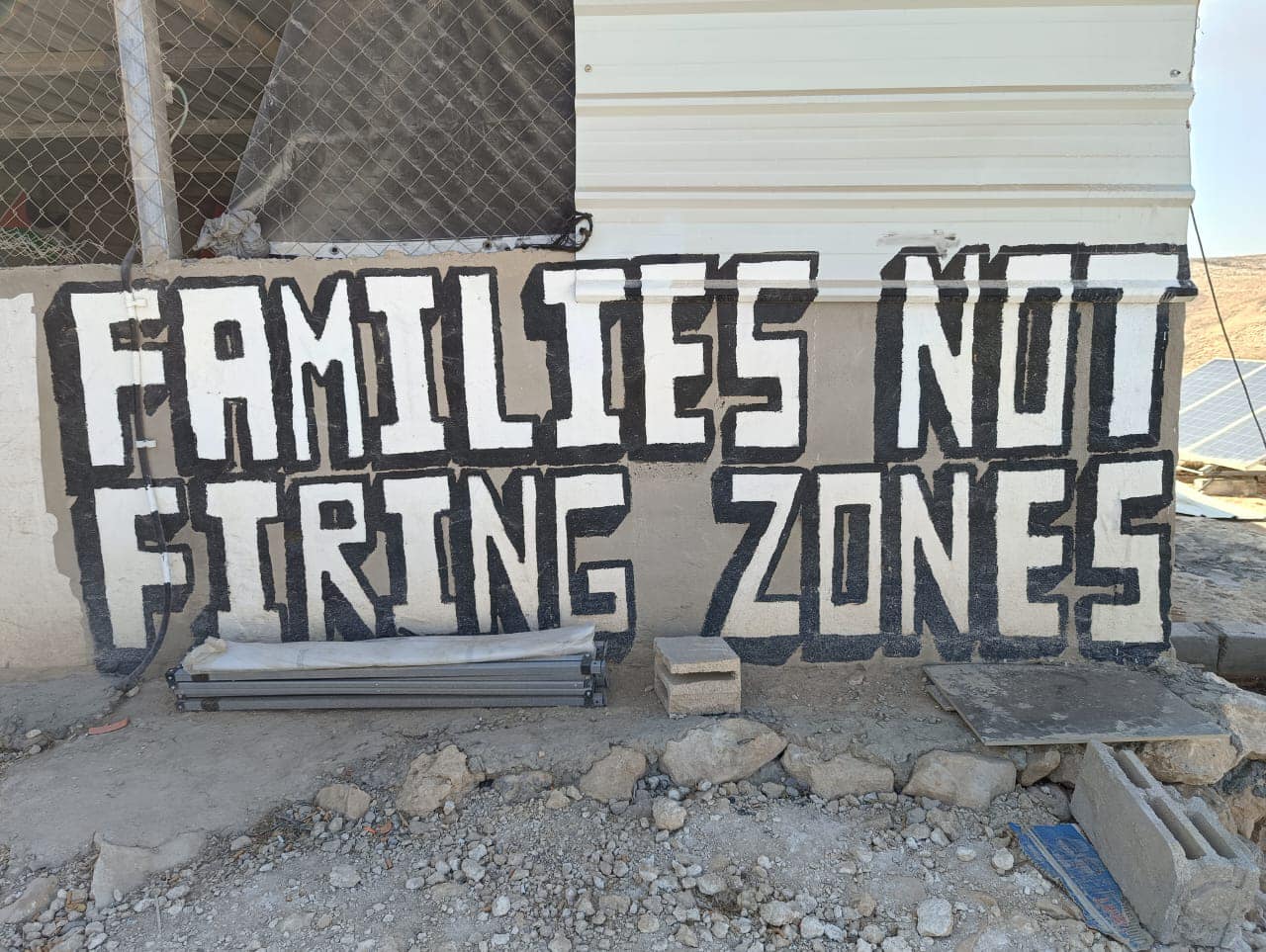 2 November 2023 | Masafer Yatta| International Solidarity Movement
The testimony from a volunteer in Masafer Yatta, October 28.
One day in the life of …
… three villages in the South Hebron Hills ; Tuwani, Shi'b Al Batin and Khalet Al Dabaa.
Villages that I've come to know over the past fortnight and where events on just one day last week (Wednesday) showed the brutality and lawlessness of the occupation.
Next to Tuwani village, where I'm based, is the illegal settlement of Maon and its "outpost" of Havat Maon. Built on stolen village land, it has some of the most extreme "ideological" and violent settlers in the area.
On the Wednesday morning, a bulldozer accompanied by a heavily armed settler and three Israeli soldiers, trashed land belonging to the Huraini's family. The family's vegetable plot and fruit trees destroyed on a vindictive settler's whim.
When we tried to get close to film and document what was happening, the settler and soldiers fired warning shots of live ammo at us. And made it clear we would be shot for real if we did not back off.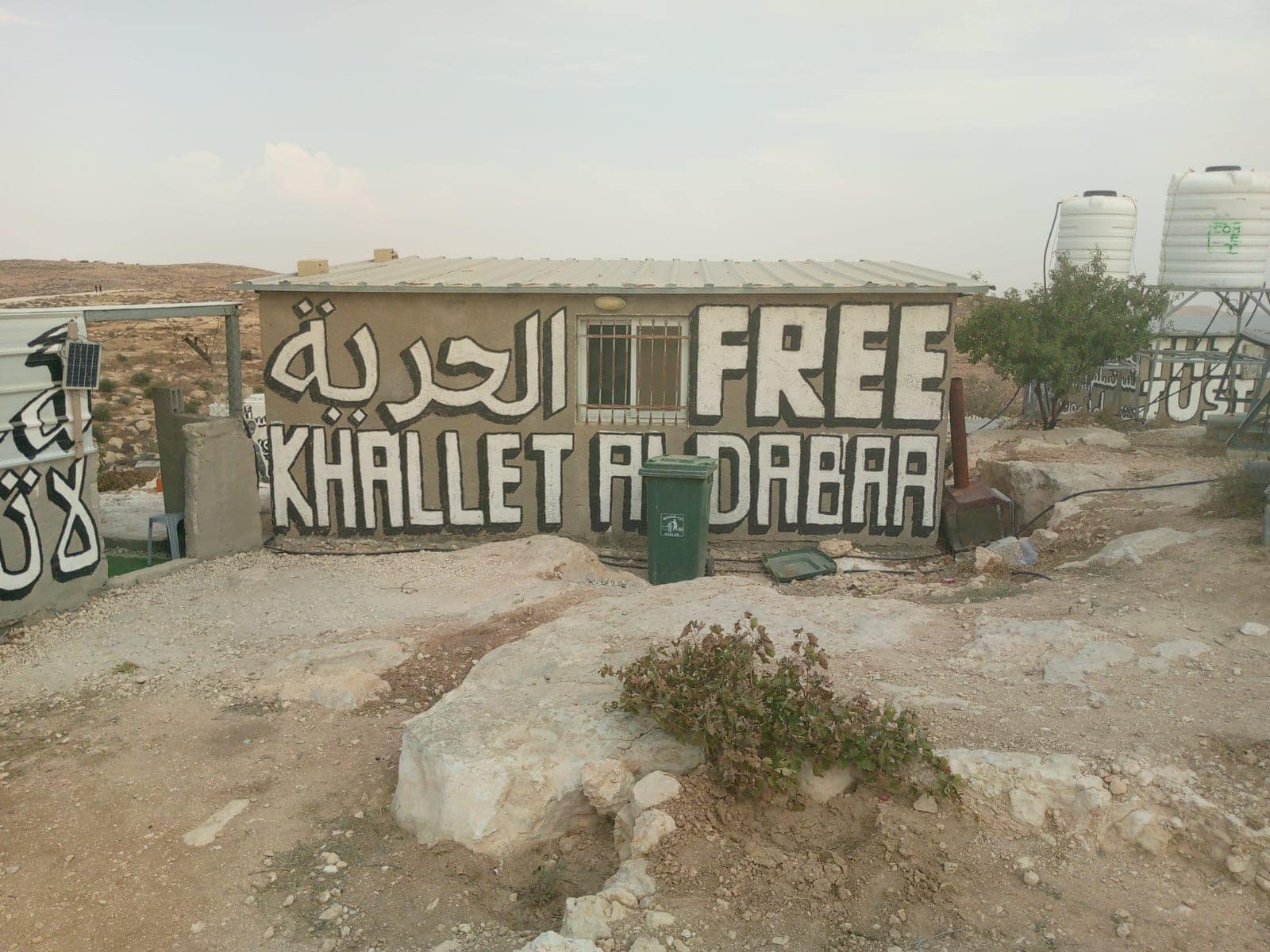 Around 10km away, the small village of Shi'ib Al Batin is threatened by the same settlement. During the day, an isolated homestead was attacked by settlers who ransacked the house, trashed the domestic and irrigation water systems (and poisoned the well), destroyed crops and stole anything of value.
They also fired a live bullet. This came with the message move out or this is for you.  Not an idle threat, the family has been forced to leave. Their land will soon be taken over by the settlers.
On the Wednesday evening, just after dark, the village itself was raided by the army. I was there with a solidarity comrade and, along with the senior men in the village, we were forced by aggressive soldiers to kneel at gunpoint, hands on head for an hour or so.
The sole purpose of this – which happens on a regular basis – is to intimidate and harass. All part of the coordinated effort to forcibly displace the Palestinian population.
In a remote but beautiful hilltop location looking to the Jordan Valley and the 1949 Green Line is the village of Khalet Al Dabaa. It also has some of the best political murals I've ever seen.
Since the start of the war in Gaza, attacks on the village by settlers have become more frequent and violent with Israeli soldiers taking a leading role in the violence.
The attack which took place on Wednesday resulted in two village men being hospitalized, children traumatized, essential infrastructure trashed and valuable equipment stolen.
This is just a snapshot from one day, in three villages. It is happening every day and all thirty villages in the South Hebron Hills are being terrorized.