16 November 2023 | International Solidarity Movement | Tulkarem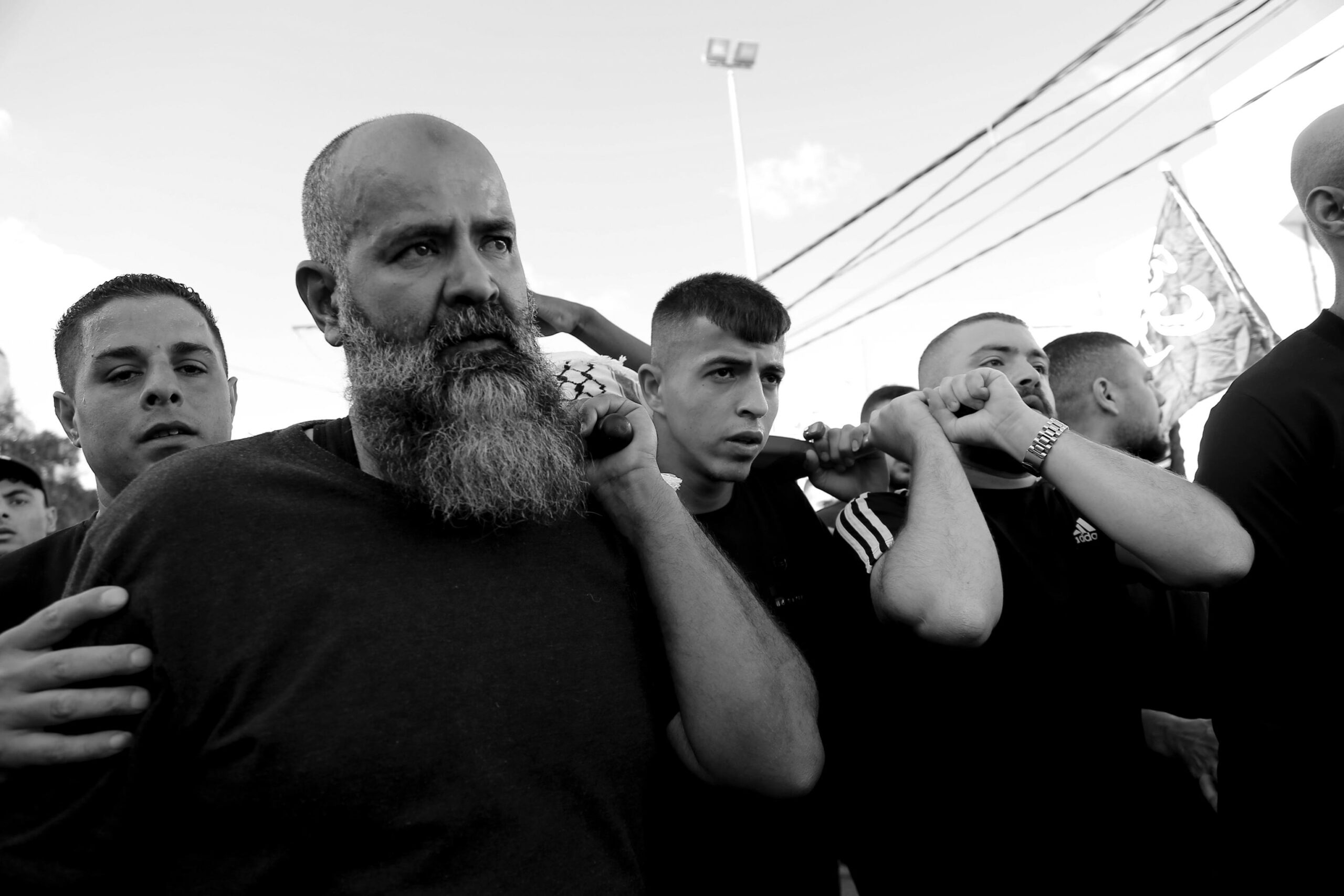 By. Diana Khwaelid
Hundreds of Palestinians mourned the 7 martyrs who were killed by the Israeli occupation forces last Tuesday, November 14, in Tulkarem refugee camp: 2 of them were killed by Special Forces, 3 of them were killed while targeting homes with drones and others were killed by Israeli snipers.During the storming of the camp last Tuesday evening, the camp witnessed the almost complete destruction of roads and streets: something which has not witnessed for a long time. A state of sadness and fear prevails in the atmosphere of the camp after a real massacre was committed, which claimed the lives of 7 Palestinians in less than 12 hours.The seven martyrs are: Mahmoud Hadadida (25), Hazem al-Hosri (29), Saeed Abu Tahoun (24), Jihad Ghanem(27), Musab Gul (21), Walid Musaie (26) and Abdul Jarban (33).
Palestinians could not mourn the seven martyrs the next day after the storming because of the destroyed roads, and the camp residents postponed the date of the funeral of the 7 martyrs to the day after, November 16, so that they could repair the destroyed roads as much as the place.
The bodies of the 7 martyrs were transported from the hospital (AL Shaheed Thabit Thabit) in the city. The crowd arrived at the camp on foot, repeating the words of strength and national unity denouncing the crimes of the occupation until they reached the camp.
Each body was taken to his family home for a final farewell by family and friends.
After that, they were transferred to a youth Hall of the UN International Agency for a farewell by the families of the camp residents and friends and to pray for them for the last time, as there was not enough space to pray for them inside the mosque in the camp.
Residents of the camp carried the bodies of the 7 Palestinian martyrs with echoing words denouncing the crimes of the Israeli occupation against Palestinians in Gaza and the West Bank.
According to the Palestinian Ministry of Health, the number of martyrs since October 7 has reached more than 200 in the West Bank. In the city of Tulkarem alone there have been 36 martyrs since October 7.