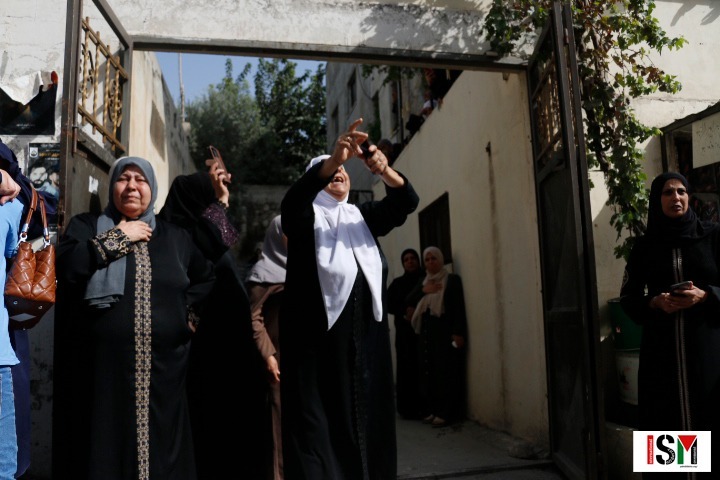 22 October 2023 | International Solidarity Movement | Zawata
by Diana Khwaelid
Zawata town-Nablus.
On the evening of Sunday, 22-10-2023, the Israeli Occupation Forces (IOF) stormed the town of Zawata, northwest of the city of Nablus. The residents of the town initially spotted Israeli special forces near the town's cemetery.
The Israeli occupation forces carried out a campaign of arrests against Palestinian youths in the village. Young palestinians of the town came out to confront the occupation forces.  Jihad Mazen Sobhi Saleh (29 years old) and  Muhammad Qasim Abu Zar (17 years old), were martyred after being exposed to direct fire by the IOF. The two young men were transferred to the nearest hospital. One of them was admitted to the operating room but did not survive. The two martyrs were killed in cold blood.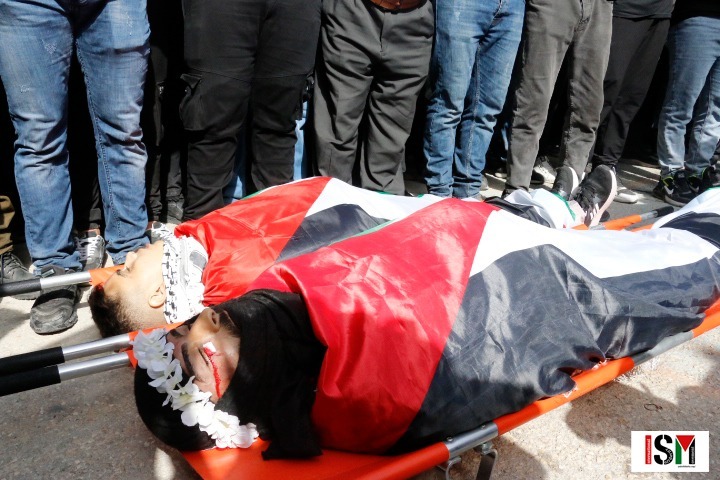 Ahmad Zawatiah, an eyewitness to the Israeli occupation's crime against the Palestinian youths, said that the Israeli soldiers stormed the town and started shooting directly at the youths without there being an armed clash between Israeli soldiers and Palestinians.
The raid also resulted in the arrest of two Palestinian youths, Dia Abu Amsha and Amir Abu Amsha, both from the town of Zawata.
Hundreds of Palestinians in the town participated in the funeral of the bodies of the two martyrs, who were given one last farewell by their families and friends.
The crowd chanted phrases expressing Palestinian patriotism, in a state of anger and sadness, at the continuation of Israeli crimes in the West Bank, Jerusalem and Gaza.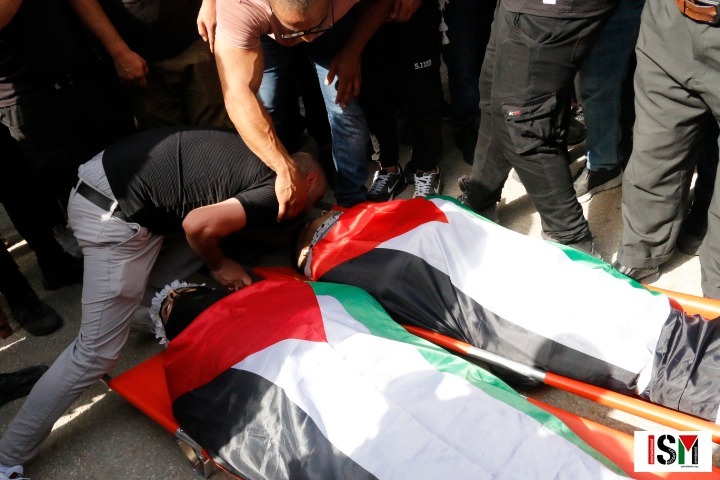 As Gaza suffers from the criminal bombing campaign of the IOF, Palestinians in the West Bank are facing continuous Israeli colonial crimes, with IOF raids and settler pogroms intensifying in frequency and severity. Since the start of the war on Gaza, more than 90 Palestinians have been martyred, and more than 1,200 have been arrested in the West Bank.