May 2019 | International Solidarity Movement| occupied Palestine
ISM's  week of action against the Eurovision in Tel Aviv In coordination with the Palestinian Boycott National Committee (BNC) and The Palestinian campaign for the Academic and Cultural Boycott of Israel (PACBI) and in collaboration with Israeli anti zionist groups has been a huge success!  From before the opening ceremony until the Eurovision final there was not a Eurvison event that was not protested and their was no coverage of the Eurovision that did not at least mention the calls to Boycott the competition in Tel Aviv often bringing images from the protests that took place on the ground.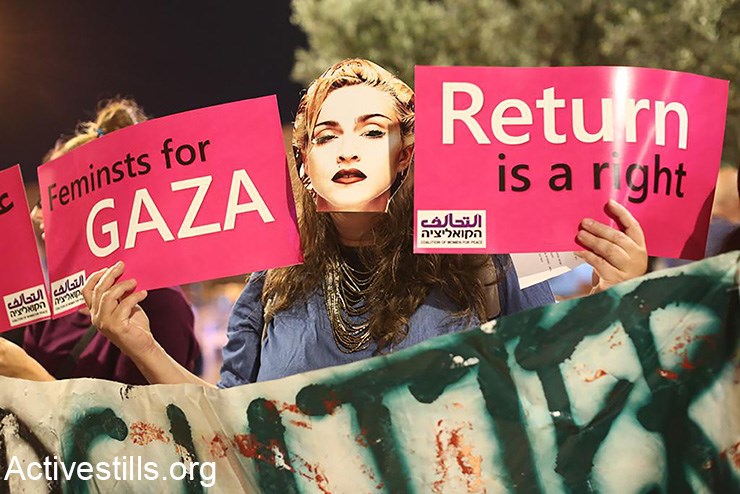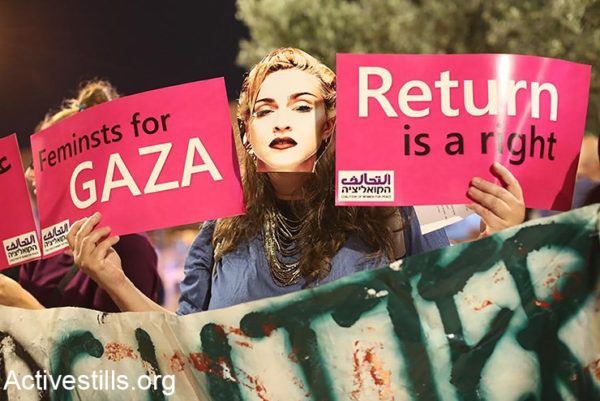 Photo by Activestills
The Week of action started rocking the Eurovision boat before it began. The international media reported on the campaign announcement: "Pro-Palestinian activists have urged supporters to "join us in disrupting Israel's latest PR stunt" and to participate in a 'Week of Action Against Eurovision in Tel Aviv'. The Israeli authorities were quick to state that it would not allow the activists in. The activists were prepared to remain in Israeli custody if they were denied and thus highlighting Israel's policy of denial of access to Palestinians, their family members and  human rights defenders to Palestine. But, we managed to enter!
While preparations for the international contest where underway Israel committed yet another massacre against the besieged population of the Gaza strip. Bombing the densely populated strip from the air, tanks and gun boats, Israeli soldiers killed  to 25 including a family – mother, father and 4-month old baby, and two pregnant women and a twelve year old child. On May 5th, with bombs still raining on Gaza, Eurovision events and the protests against them began. Activists descended on Tel Aviv, postering pictures of slain Palestinians in the city centre, graffitiing slogans and opening a banner calling to Liberate the Gaza ghetto at a Eurovision event.
From the day that the Eurovision opened on the 15th of May we were there Blindfolded and handcuffed at the Eurovision in Tel Aviv to remind the participants of the stolen lives of Palestinian political prisoners in Israeli prisons. We projected images of the occupation taken by activestills, during one Eurovision party and held a die-in at another in solidarity with the Palestinian Great march of  Return. And hung posters at the venue to bring the faces of the children murdered in Gaza to these  parties were held on the beach the land of the ethnically cleansed Palestinian village of Manshiya in solidarity with the great march of return. At the semi final and ISM activists unfurled a banner inside the venue that read "We dare to dream an end of Apartheid"
We also brought our banners and joined forces with Israeli Anti Zionists at their protests on the 14th at the Eurovision finals on the 18th and highlighted the alternative events organised by our Palestinian comrades across Palestine in Haifa, Gaza, and Bethlehem as part of the International "Global vision."