March 6, 2019 | International Solidarity Movement, Al-Khalil team | Hebron, occupied Palestine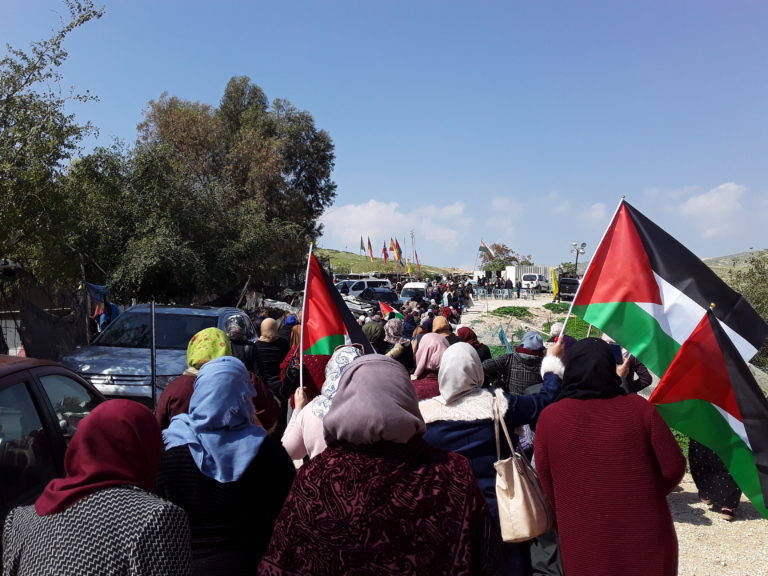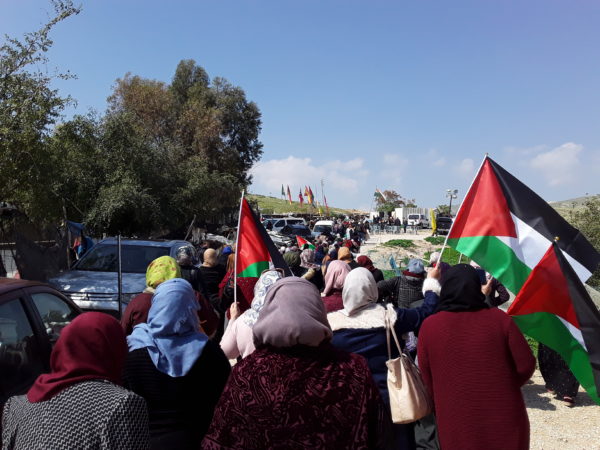 Hundreds of women from all over Palestine met in Khan al-Ahmar on Wednesday March 6. The meeting  was a response to a call for solidarity made by the General Union of Palestinian women and the residents of Khan al-Ahmar, as the village is facing renewed threats of demolition.
Women met to begin a new wave of resistance in the village after a year of resisting evictions and demolitions. With the upcoming Israeli election, the extreme right in Israel are once again calling for the destruction of Khan al-Ahmar. Disgustingly, politicians are using cleansing and land theft in an attempt to gain votes from segments of Israeli society.
This event, held on the Wednesday before International Women's Day is especially significant as it marks the first time for several months that a large group have been able to access Khan al-Ahmar. In January Israeli occupation forces denied PA Officials access to the village. This act of defiance by hundreds of Palestinian women will hopefully be the first of many actions to defend Khan al-Ahmar in the coming weeks.
Solidarity with women, solidarity with Khan al-Ahmar, solidarity with Palestine. End the occupation.