March 8, 2019 | International Solidarity Movement, Al-Khalil team | Ras Karkar, occupied Palestine
This Friday, the inhabitants of the villages around Mount al-Risan–where an outpost has been established by illegal settlers on Palestinian land–gathered for a day of peaceful protest and prayer.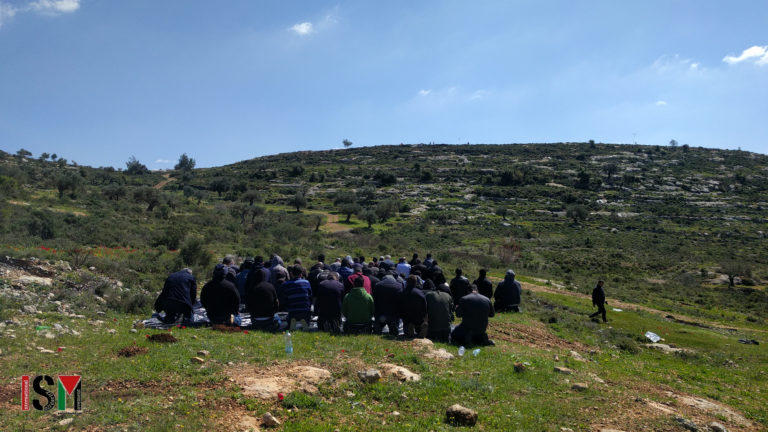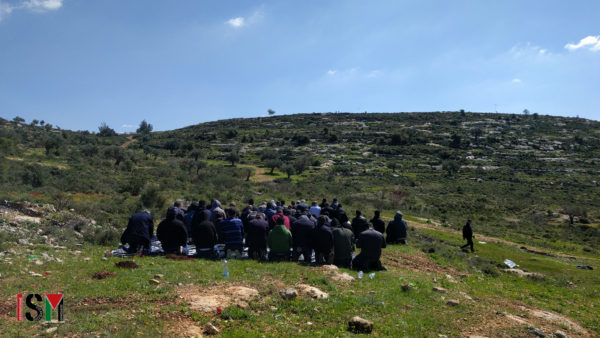 As soon as the religious ritual ended, the military ritual began. Before the villagers finished rolling-up their prayer mat, the Israeli military launched a large number of tear gas canisters upon the crowd.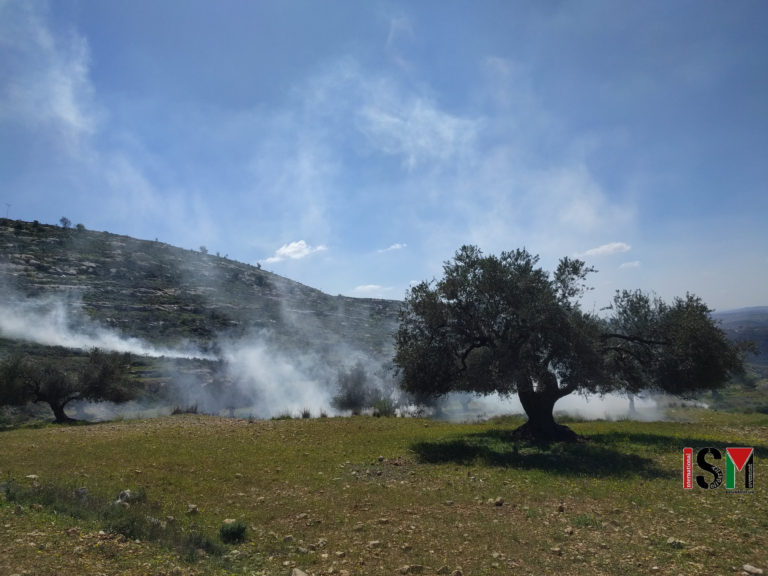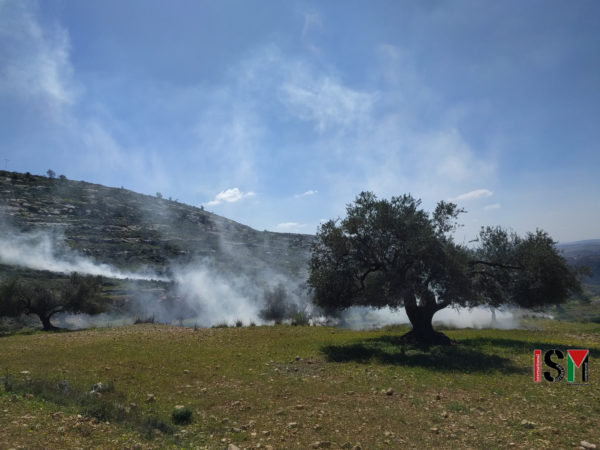 These events are positive by comparison to the past week. Last Friday, the peaceful protesters were met with tear gas before prayers began. After prayers, the Palestinians were chased out and shot with rubber-coated steel bullets.