9th February 2019 | International Solidarity Movement, Al-Khalil team | Hebron, occupied Palestine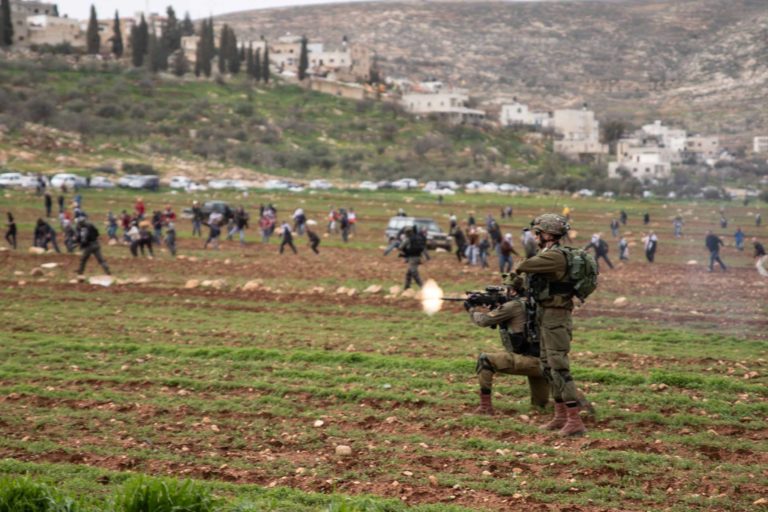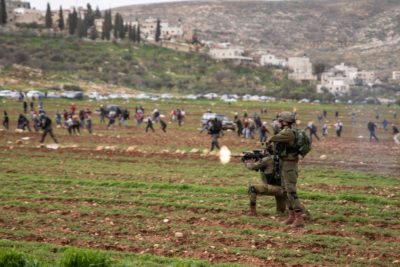 Despite being condemned by all authoritative bodies, the occupation continues to expand it's settlements throughout the 'West Bank', with total disregard for international law. All the settlements are built on Palestinian land and these illegal settlers often raid local villages, lacerating olive groves and destroying crops. In addition, violent, unprovoked attacks by settlers against Palestinians have increased alarmingly over the past year, with 200 race-related incidences recorded in 2018. The village of Al-Mughayyir north-east of Ramallah has experienced constant harassment, including settlers setting fire to the local mosque.
Last week, a group settlers invaded and attacked Al-Mughayyir, shooting indiscriminately toward houses. As residents gathered to resist the invasion with stones, the settlers immediately and randomly fired a barrage of bullets at the crowd, killing 38-year-old Hamdi Nassan who was shot in the back. Many others were hit with live ammunition, leaving three wounded in serious conditions.
After performing Friday prayers in the field of the village, the residents gathered to commemorate Hamdi and to protest the continued annexation of their land. Despite being on village land and posing no threat to the surrounding settlements, dozens of occupation soldiers were positioned across the hills surrounding the field. Within moments of shebab throwing stones toward fully-armored soldiers standing more than 100 metres away, the occupation began firing tear gas canisters from a machine known as 'venom'- capable of shooting 64 canisters per launch. While protesters scattered in order to dodge hailing canisters, soldiers descended from the hills, firing rubber-coated steel bullets indiscriminately into the crowd. Yet as a cloud of tear gas smothered the field, the youth surged forward, using the toxic gas as cover to lob rocks at the armoured vehicles. At no point did anyone get within 50 meters of a soldier but in a reality that is all too familiar for the Palestinians – yet no less deplorable – snipers started 'picking off' protestors. Nine youths were wounded by live ammunition and many others injured.