17/04/2018 International Solidarity Movement Al Khalil | Hebron
Today's demonstration was held by the Palestinian prisoners club, political factions and Palestinian civil society also in attendance were Palestinian prisoner family members and internationals. Palestinians marched from the stadium in Al Khalil, Hebron to Ibn Rushd square. The aim of the protest was to support and highlight the Palestinian prisoners on International Palestinian Prisoners day.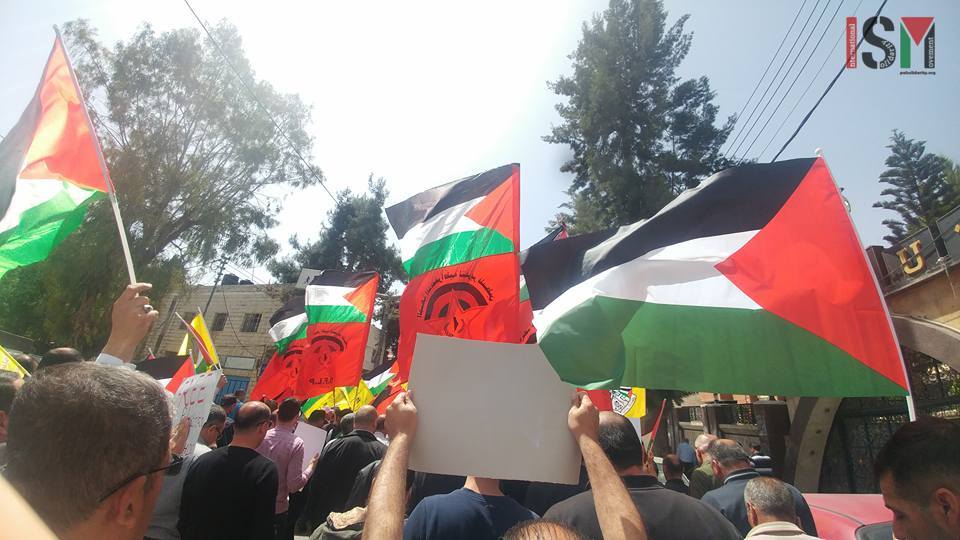 Palestinian Protestors march from the stadium to Ibn Rushd Square
Hisham Sharabati from Hebron defense committee present at the demonstration stated:
" We want all Palestinian prisoners free until then we want decent human conditions for detainees. Prisoners under administrative detention are clearly under arbitrary detention".
" All the prisoners are not terrorists as Israel likes to claim, they are freedom fighters who are working for the liberation of their people and land. International law guarantees the right of the occupied to resist the occupier."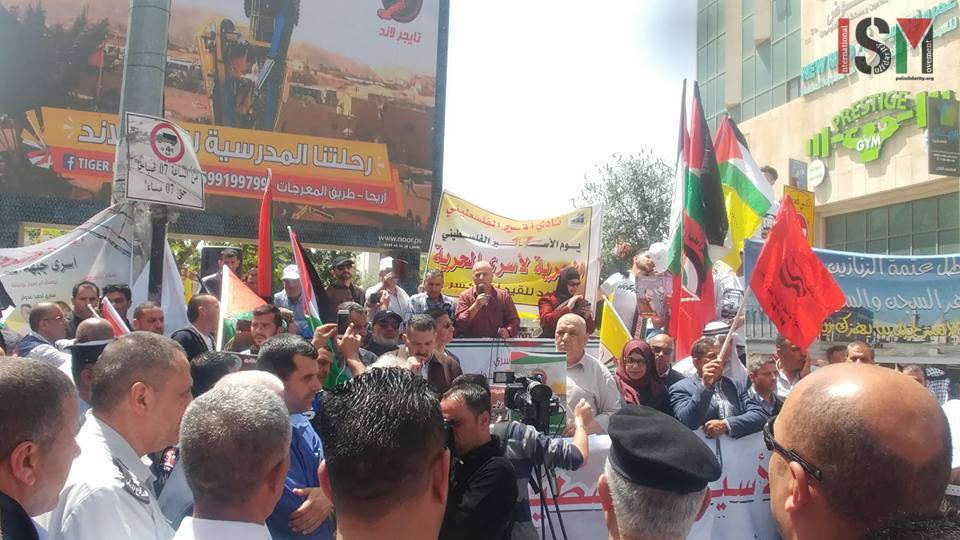 Palestinians gather at Ibn Rushd Square to hear speeches in support of Palestinian Prisoners
Palestinian Prisoner statistics
There are 500 Administrative detainees who are boycotting the Israeli legal system.
6,500 Palestinian prisoners held inside Israeli jails
350 Palestinian child prisoners
6 Palestinian MP's
20 Prisoners have spent 20 years in prison
25 have spent more than 25 years in prison
700 Palestinian prisoners are in need or urgent medical attention or treatment as Israel does not provide sufficient medical care for detainees.
64 Female prisoners including minors.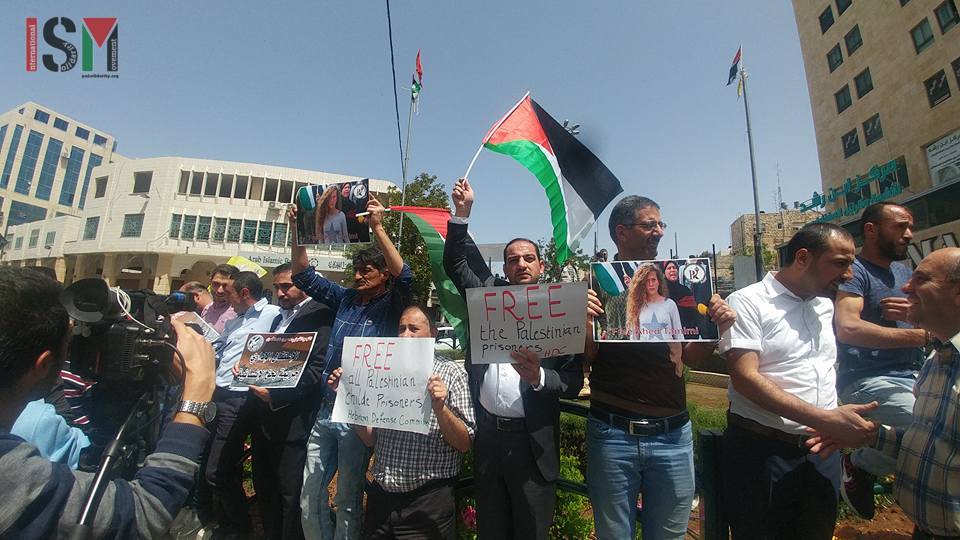 Palestinians hold placards of Palestinian prisoners at Ibn Rushd Square
A Palestinian who spoke at the demonstration said: " The battle for the freedom of Palestinian detainees is not just a battle with the Israeli occupation only, but it is also a struggle against the imperialist powers including the united states of America who are currently pressurizing the Palestinian authority to cut funds for the Palestinian prisoners and their families".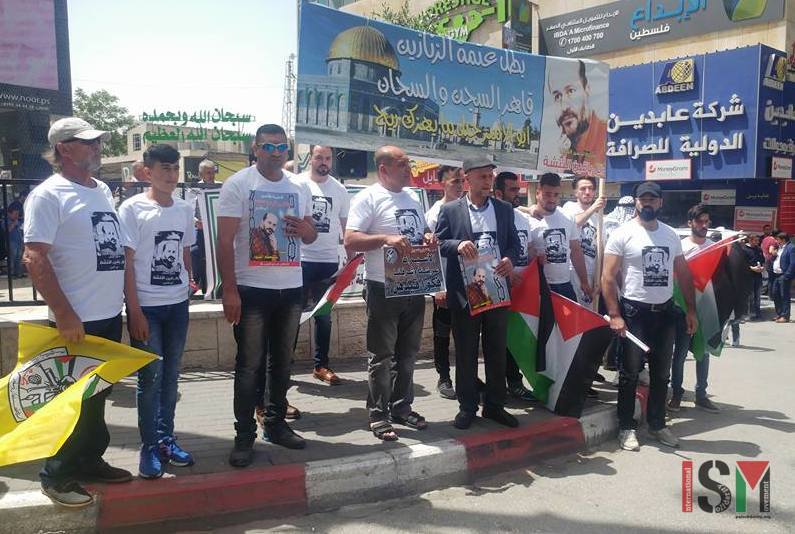 Family members of Palestinian Prisoners