14th September 2017 | International Solidarity Movement, Al-Khalil team | Hebron, occupied Palestine
On Thursday evening, at around 6:40pm, the Al-Khalil team was patrolling the city and came across Israeli forces stationed by the Tareq roundabout, in the Altahta area south of the city. The military teams consisted of two groups of around six soldiers, several military vehicles and more soldiers stationed on the roof tops.
The tension was high since the area is a highly active traffic hub in Hebron, with large amounts of Palestinian residents in the streets.
The situation escalated when the crowd got larger and military forces used sound grenades and tear gas canisters to suppress the crowds. This was met with successful resistance from civilians, and the soldiers were forced to go back into the Salameh checkpoint.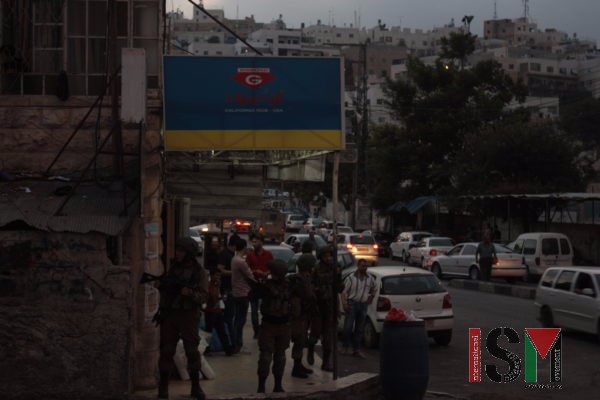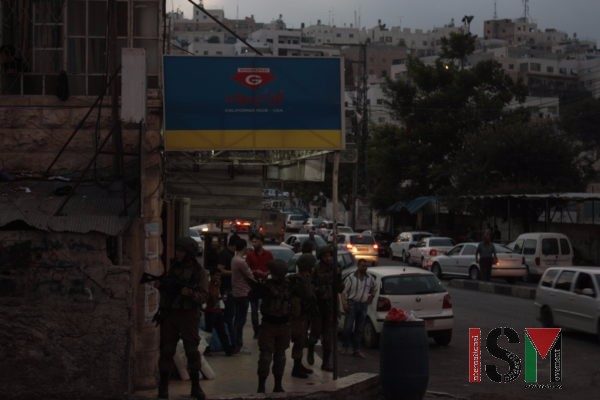 Although nobody suffered from direct injuries, one Palestinian individual lost consciousness  due to the stressful situation, and had to be carried away from the area.
The general situation in occupied Hebron has become more tense, due to the recent decision by the Israeli army to extend municipal powers to settlers in H2. The Israeli forces going into the H1 area of the city are common provocations towards the Palestinian people. Thursday nights are spent relaxing and enjoying the night off as Friday is a holiday. There was no threat or protest on the Palestinian side before the soldiers had entered, meaning that the Israeli forces' decision to illegally enter the H1 area was unnecessary.