22nd September 2017 | International Solidarity Movement, al-Khalil team | Hebron, occupied Palestine
On Friday, September 22, the usual small scale and unorganised protests next to the Shuhada checkpoint elicited an exaggerated response from the Israeli military. At 2:00 PM approximately 15 soldiers went into H1 in pursuit of the protesters, firing tear gas and sound bombs. Subsequently, the military jeeps spread into multiple focal points of the city, where they continued their assault.
At approximately 3:00 PM, the soldiers fired live ammunition for the second time in one week in the Manara square of occupied Hebron, one of the most densely circulated areas, thus putting at risk passers-by of all ages. Traffic was also disrupted, as roads leading to the square were blocked. Manara is one of the main junctions in the city, therefore drivers were forced to take alternative routes, which created additional havoc in the city.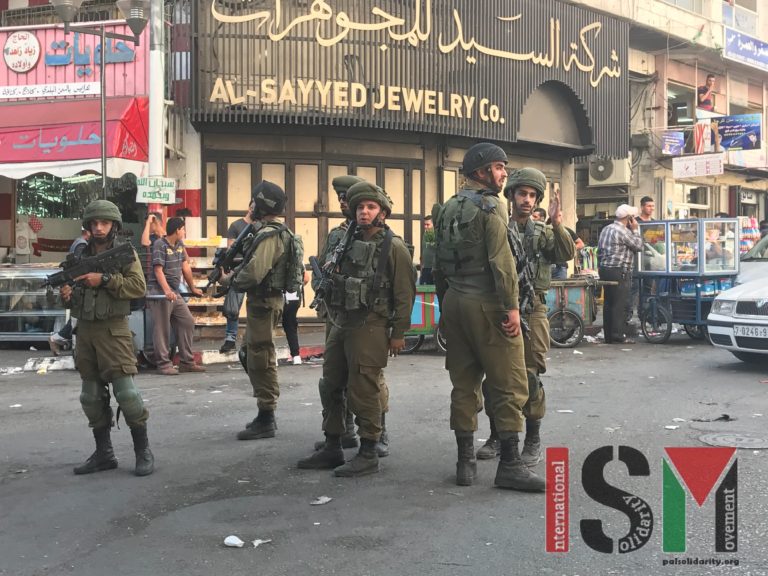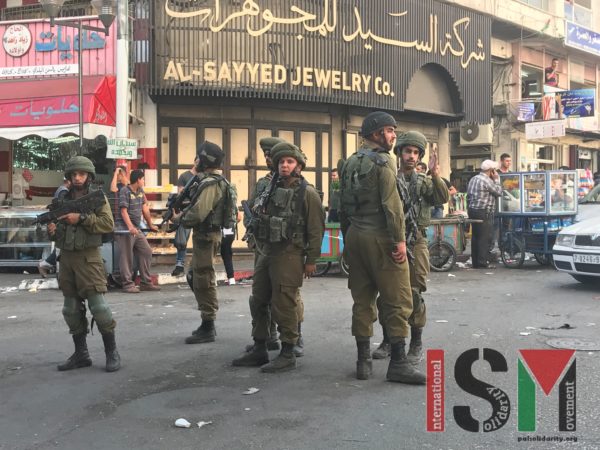 Throughout the day, the soldiers made nine arrests, of which eight were young Palestinians. Some of the people who were detained did not seem to have been involved in any manner in the protest.
During the afternoon and evening, the soldiers advanced into H1, which according to the Hebron agreement is under full Palestinian control. If so far the army used to enter the area of H1 surrounding the Shuhada checkpoint, during their latest actions, they have begun to invade more and more of the city, thus severely interfering with people's daily lives and causing financial losses for business owners in the main commercial areas of Hebron.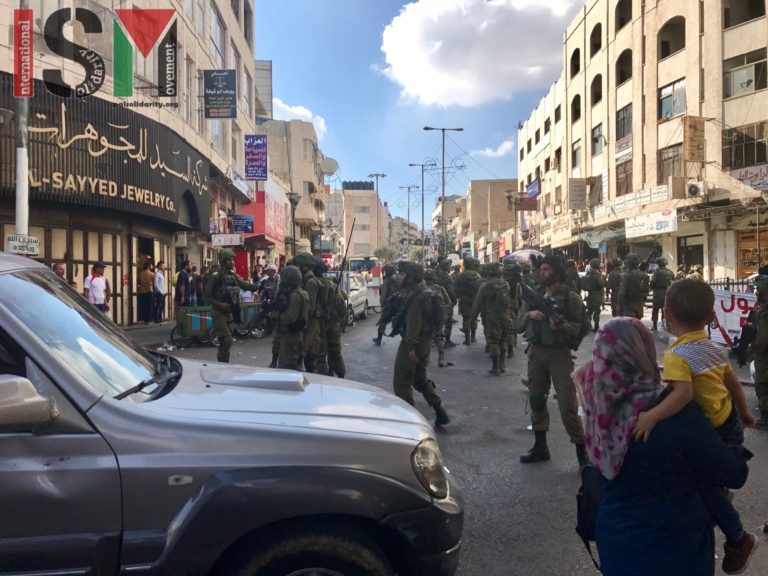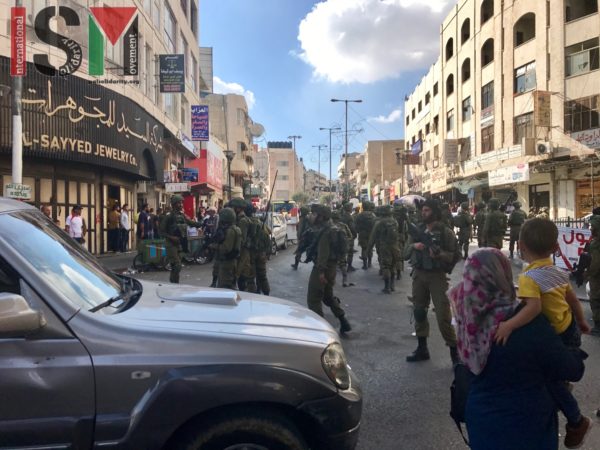 The soldiers retreated after six hours inside of H1, after 8:00 PM, leaving behind streets covered in bullets, tear gas canisters and sound bombs.