2nd December 2016 | International Solidarity Movement, Hebron/al-Khalil team | occupied Palestine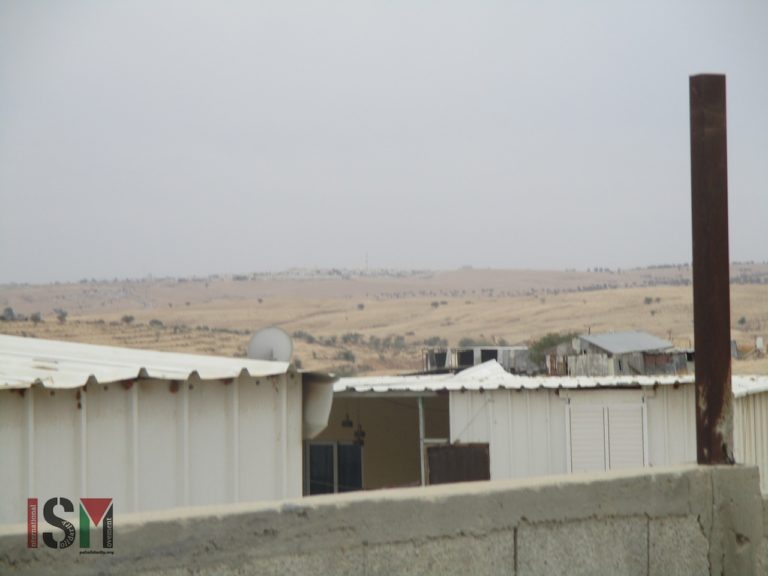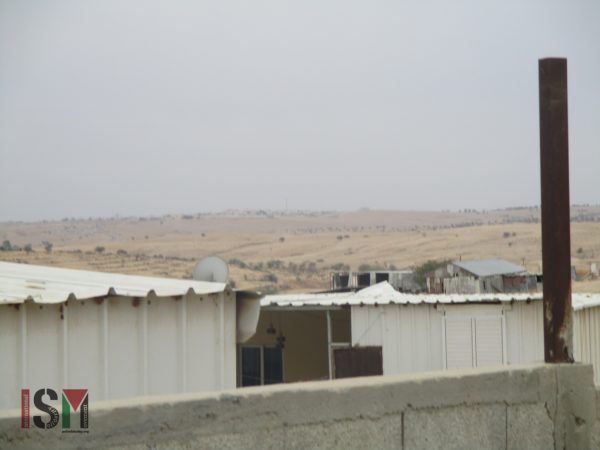 Umm al-Hiran is a Bedouin village in the Negev desert in southern Israel. The village is surrounded by open landscape, the only structures in sight line. About a fifteen minute drive away is a small city called Hura, where the children from the village attend school. In 1956, Israel moved the people in the village from their original home in Wadi Zubala near Rahat to Umm al-Hiran. Approximately 1,000 people inhabit the village now, and it is one of the many unrecognized Bedouin villages throughout 48. The State of Israel is now planning to uproot this entire family once again so they can replace their homes with an illegal Jewish Israeli settlement that they want to call "Hiran". And, this time, they are offering to send them to Hura, without any real plan for where they can live. The village does not intend to move there, and are now working on negotiations with Israel.
The infrastructure of the village is divided in two, split by a road. On the far side, one house was already demolished one to two weeks ago. They were given two days notice. That family is currently living in the houses of their neighbors. On November 22nd, many activists joined the village to be present for the threat of demolition, which did not occur, and to this day has not yet happened.
Currently, there are bulldozers and trucks already at work building roadways and a water system surrounding the outside of the village.
Any new structures that are put up are immediately knocked down. A couple of months ago, a new wall that the village built was demolished. A mother said that she has all the parts for a play area for her children to put up, but she is afraid to set it up because she knows that it will be quickly destroyed.
Members of the Bedouin village have been going to court and are speaking with the members of the Knesset in Jerusalem daily to form some sort of negotiation plan. At the moment, they still do not know what the end results of these talks will be. They are not requesting presence right now in the village, but those in solidarity are watching closely to be available when the need arises again.  Miriam, a mother in the village said, "they tell us that it is not ours, that we came and took the land. But we did not come out of the air- we have been here always".
For more on this story:
https://www.palestinecampaign.org/umm-al-hiran-demolition/
https://www.maannews.com/Content.aspx?id=771498
http://www.alternativenews.org/index.php/headlines/265-israeli-forces-a-no-show-umm-al-hiran-s-demolition-delayed