25th November 2016 | International Solidarity Movement, Huwarra team | Ni'lin, occupied Palestine
The non-violent demonstrations against the illegal occupation of Palestine and the Apartheid Wall in in the West Bank village of Ni'lin have been going on weekly since 2008, as an attempt to get back the land and the fields, that was stolen from the villagers.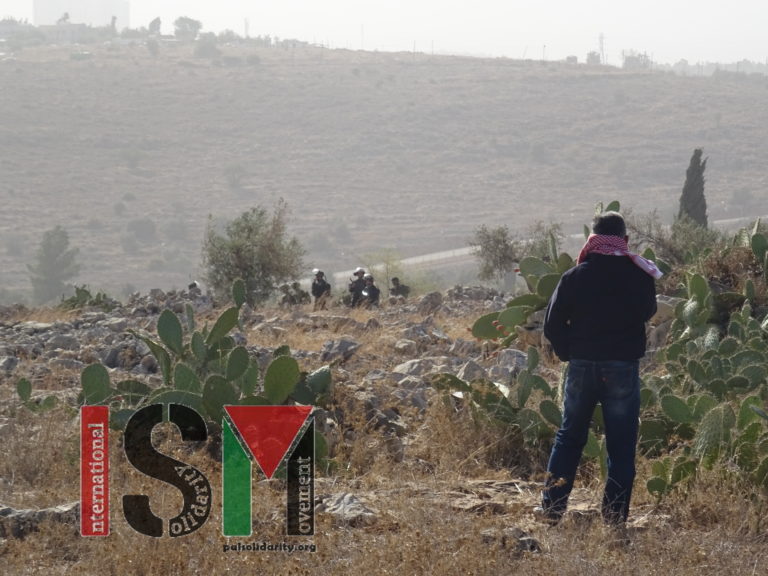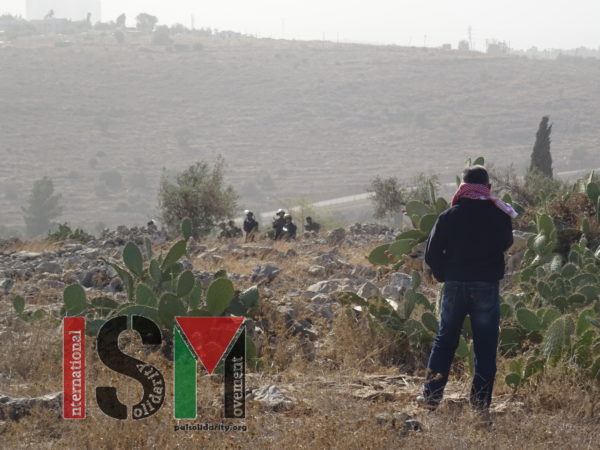 This past week, before the demonstration began, as Palestinians gathered for the Friday prayer in the olive grove just outside the village, Israeli forces aggressively intervened, detonating a sound grenade close to the Palestinians. The Palestinians still managed to finish their prayer and the protesters, including Palestinians, Israeli and international activists, began walking down the road running through the olive trees and down towards the Apartheid Wall. After walking about 50 meters, the protesters were blocked by more than ten Israeli soldiers and border police, commanding that the Palestinians return to the village, and telling them they were not allowed to be on their land.
A longer stand off followed. Protesters would argue with the Israeli forces that they have the right to peacefully protest the illegal occupation and theft of their land. As a response, the occupation forces started pushing the protesters further back towards the village. The protesters left the road and walked through the olive plantations in order to get past the soldiers and exercise their right to walk through their lands to reach the Wall. Again, even before the wall was in sight of the participants in the peaceful march, the Israeli forces intervened, and this time opened fire with teargas bringing the demonstration to a halt.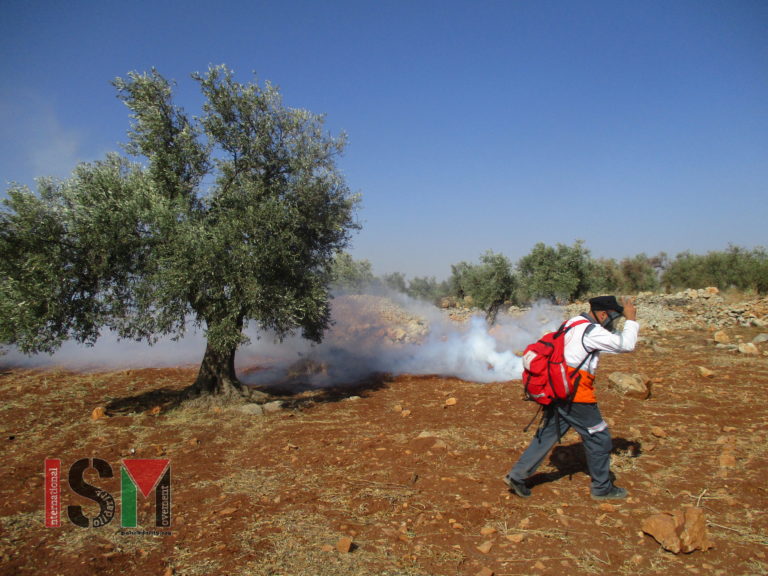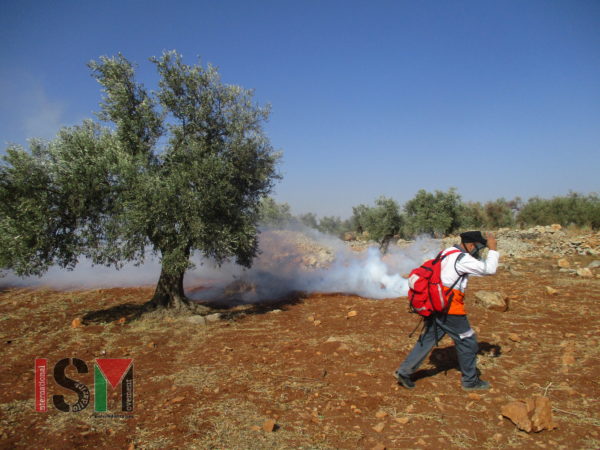 When the protesters still didn't disperse and return to the village, the Israeli forces increased the use of teargas, firing it both from their guns and from an attachment from an armed military jeep, which is able to fire multiple canisters at once. They also used robber coated steel bullets and one Israeli solidarity activist got hit on her hand, leaving it very swollen.
At a time when fires rage across Israel, and Palestinians are being accused of starting these fires, the very hot teargas canisters from this protest caused multiple fires across the village olive fields. One olive tree got burned, and as the demonstration came to an end, the villagers were awaiting fire trucks to put out the fires.