21st December, 2015 | International Solidarity Movement, al Khalil team | Al Khalil, occupied Palestine
Children and teachers of Ziad Jaber elementary school in occupied al-Khalil (Hebron) are daily subjected to body searches and intimidation by armed Israeli soldiers at checkpoints, as they walk to school.
International ISM activists monitored a checkpoint right in front of the school two times today: during the morning when children go to it and during the afternoon, when they go back home.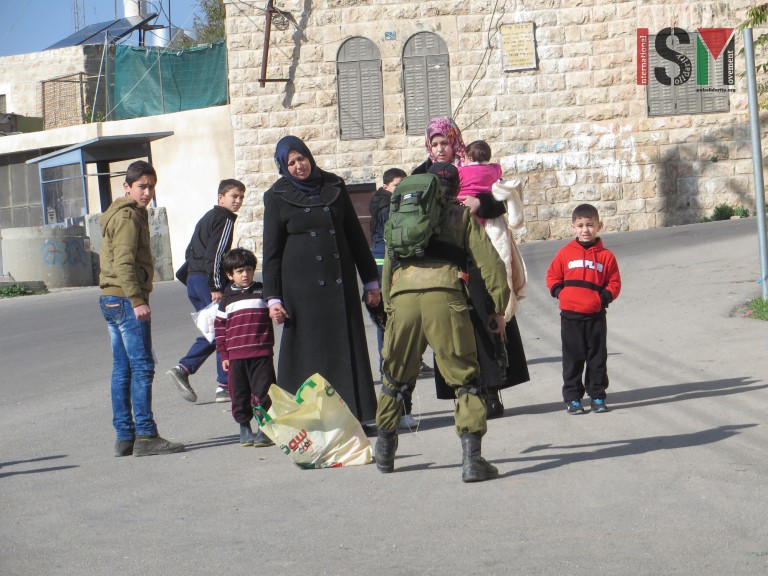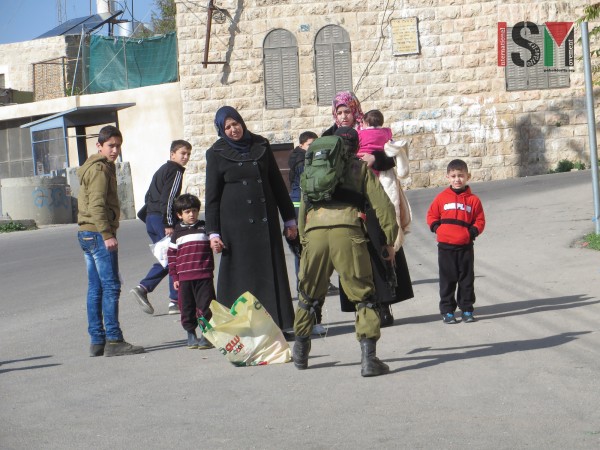 During the morning, when teachers and students went to school, as well as during the afternoon when they left school after the exams, international observers monitored:
20 male adults body searched
12 male teachers body searched
11 females bag searched 
34 boys body searched
~150 people passed throught the checkpoint
Some boys turned around because they did not want to be humiliated due to the body search, avoiding the street they were walking through.