9th of December 2015 | International Solidarity Movement, al-Khalil team | Hebron, occupied
On Tuesday, thousands of Palestinians joined the funeral of 20-year-old Malik Akram Shahin in the streets of Bethlehem. Malik was shot dead by Israeli forces on Monday night, during a detention raid in the Dheisheh refugee camp where he lived with his family. He was the fifth martyr in his city alone.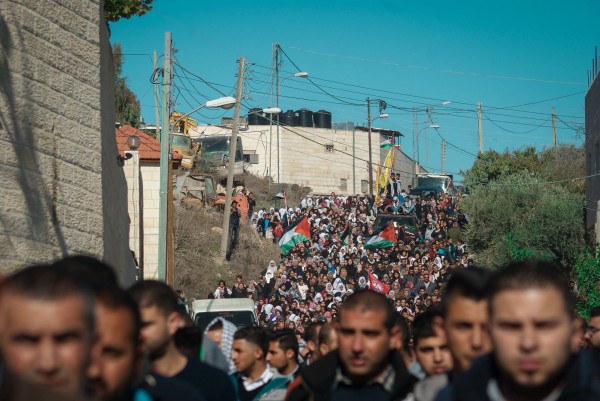 The mourners, wearing the symbolic red and white keffiyeh of Popular Front for Liberation of Palestine – Malik's political party – held the funeral procession from the Beit Jala hospital to the martyr's home. Malik is the second person from Dheisheh refugee camp to be killed by Israeli forces since the murder of Motaz Ibrahim Zawara on October 14th during a demonstration in Bethlehem.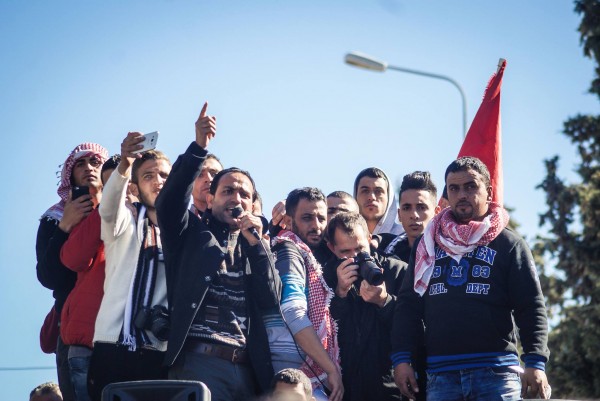 According to medical personnel from Beit Jala Governmental Hospital, Malik was killed with an explosive bullet fired at his head, which smashed his skull and exploded into "hundreds of pieces." Also called 'dum-dum' bullets, the use of this kind of explosive ammunition is forbidden by international law and considered as a war crime under the Rome Statute of the International Criminal Court, of which Palestine is a member as of last April. Medical sources added that considering where Malik was shot in the head with this type of bullet, there was no doubt that the intention was to kill him.
Following Malik's funeral, clashes took place at the northern entrance of Bethlehem near the Rachel's Tomb checkpoint; two Palestinians were injured and evacuated to the hospital, while many people suffered from tear gas. As demonstrated by Malik's death by illegal ammunition, Israeli forces are guilty of serious violations of international law and human rights; such violations have been in constant and troubling increase across the occupied Palestinian territory since the beginning of October.