December 20th, 2015 | International Solidarity Movement, al Khalil team | Al Khalil, occupied Palestine
Sunday, 20th December 2015, Israeli forces shot and injured three Palestinians at Shuhada checkpoint in occupied al-Khalil (Hebron), before arbitrarily firing towards civilians and journalists in the area.
Israeli forces shot a girl in the head with live ammunition. A Palestinian bystander, trying to help the girl and pull her towards the Palestinian side of the checkpoint right after she was shot, was shot in the mouth by Israeli forces. The man was trying to help, knowing that Israeli forces would most likely deny the girl any medical aid if the Palestinian ambulance was unable to reach her. Another Palestinian bystander was shot. The Palestinian girl, according to eye-witnesses, did have a knife, but instead of trying to disarm her, Israeli forces directly shot her in the head.
Whereas the Palestinian Red Crescent ambulance, at the scene after only a few minutes, was denied access to the girl in order to deliver first aid, the two Palestinians injured were taken to hospital. After this happened, the Israeli forces threw stun grenades and shot tear-gas at passer-bys and Red Crescent medics to prevent them from coming any closer and seeing what happened. Journalists that arrived at the scene were also attacked with stun grenades and threatened by Israeli forces with rubber coated steel bullets.
Israeli forces entered the H1-side of al-Khalil, that is under full Palestinian control, running into the Palestinian market and indiscriminately shooting tear gas at civilians going about their everyday life. They entered the roof of a Palestinian family's home to use it as a base for shooting tear gas and rubber coated steel bullets at Palestinians in the street. A 5-year old boy was injured when Israeli forces fired directly at a school-bus passing by the checkpoint.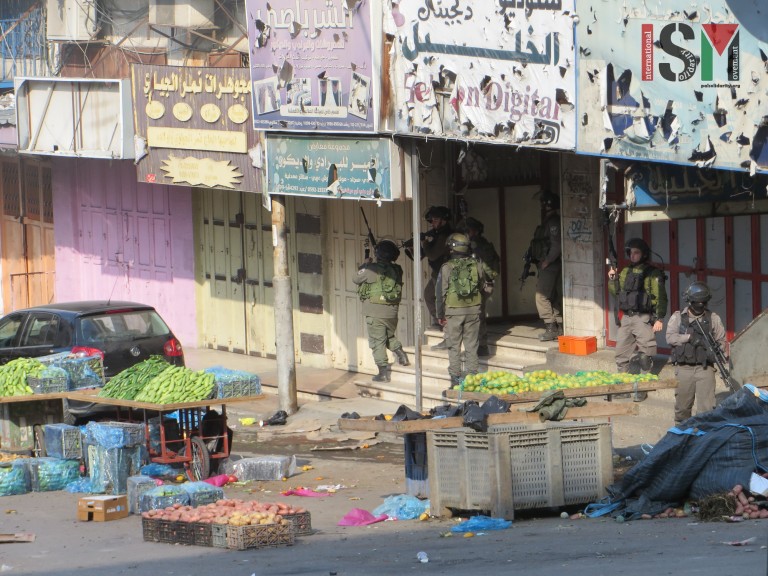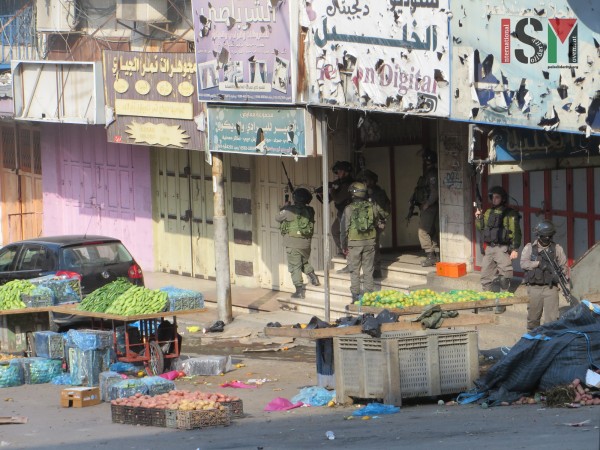 Shuhada checkpoint has recently been closed for 'renovations', stopping Palestinians from accessing the Palestinian neighbourhood of Tel Rumeida, located in the H2-area under full Israeli control. This neighbourhood, including the small stretch of Shuhada Street that Palestinians still had access to, has been declared a 'closed military zone' on November 1st. With the closure of the checkpoint, the restricted freedom of movement of Palestinians, has been completely brought to a halt.