14th November 2014 | International Solidarity Movement | Ramallah, Occupied Palestine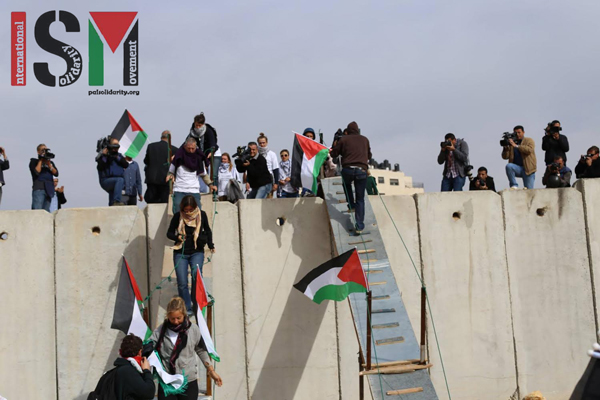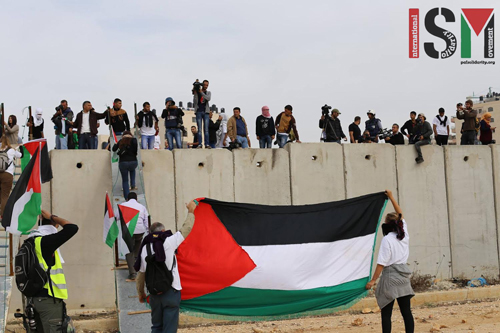 Friday morning around 50 Palestinian and international activists used makeshift bridges to cross the Apartheid wall between Qalandiya and Northern Jerusalem. This non-violent direct action was in response to the restrictions Israel had placed on Palestinian worshippers wishing to access Al-Aqsa Mosque in the past months.
Activists scaled the wall one by one at around 10 am yesterday morning. Only a few hundred meters from an Israeli settlement, the activists then set about cutting through a barbed-wire fence that had been placed close to the Apartheid wall.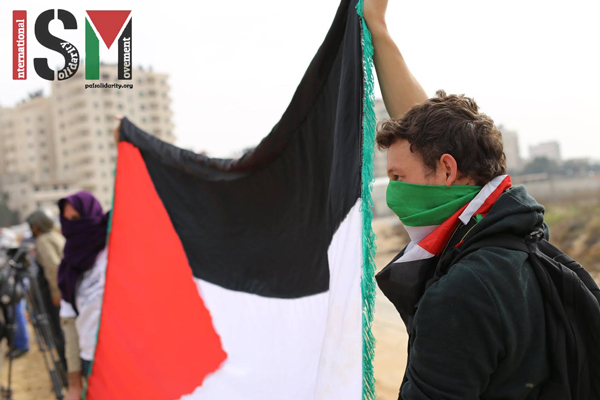 Once all the activists breached the wall, the group cheered and proudly waved Palestinian flags. The action finished peacefully around 11am with no arrests. This non-violent direct action was part of a campaign entitled #On2Jerusalem and it was organized by local Palestinian popular resistance committees to show solidarity with the people of Jerusalem.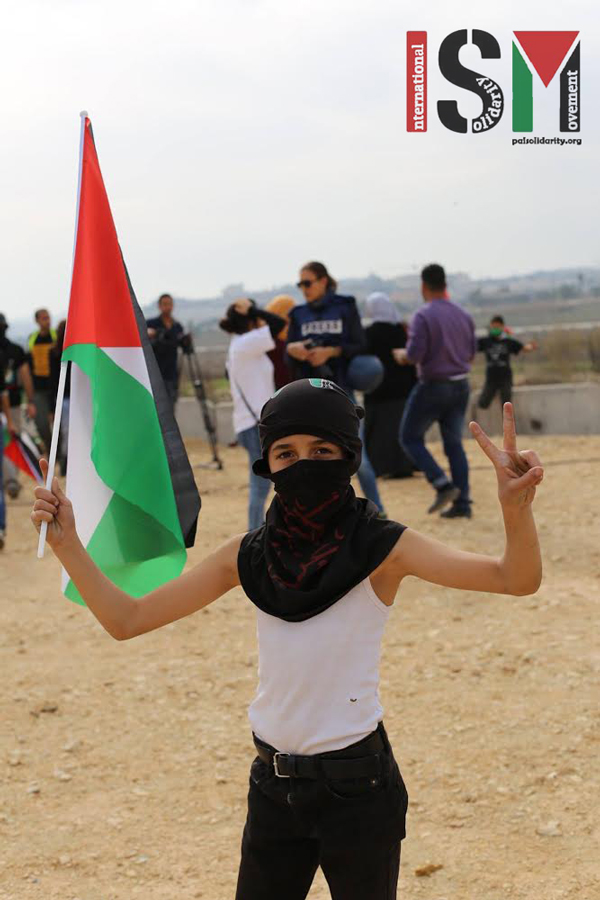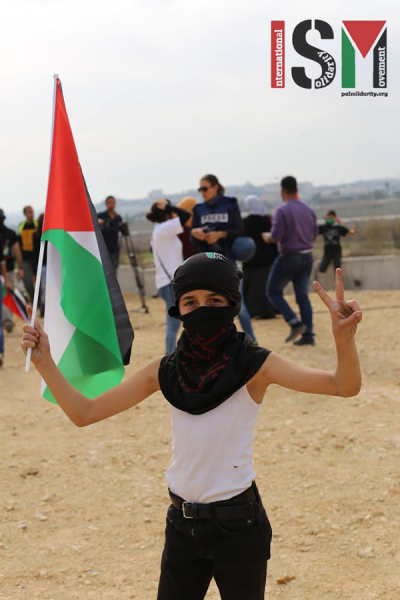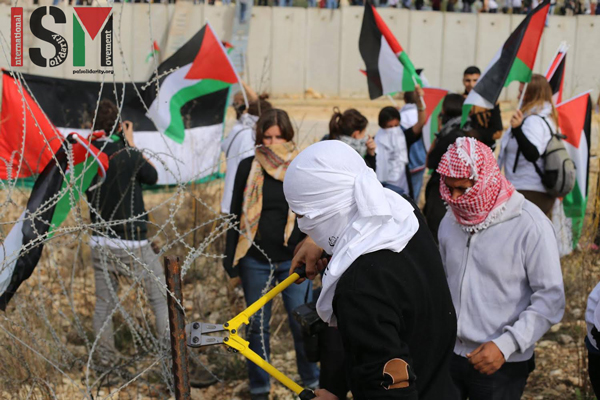 Another action that was part of the #On2Jerusalem campaign occurred after where Palestinian and international activists attempted to march toward Jerusalem through Hizme checkpoint. The activists blocked Israeli traffic, waved Palestinian flags and sang pro-Palestine chants. Many of those present wore T-shirts with pictures of Al-Aqsa mosque with the text, "I am Palestinian under 50." This text referred to the restrictions placed on Palestinian male worshippers under 50 in regards to entering the Al-Aqsa compound. Right away, the activists were met by heavy Israeli military and police presence and were therefore prevented from crossing through Hizme.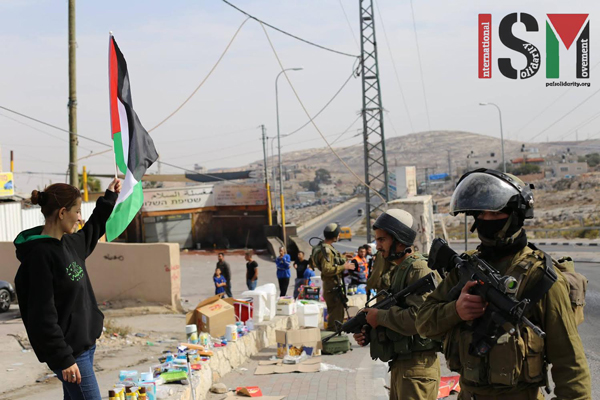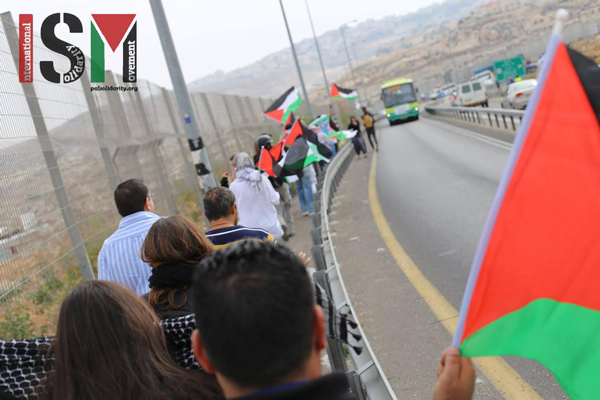 The Israeli forces shouted and pushed activists as well as  journalists on several occasions and soon after Israeli forces shot a barrage of stun grenades towards the activists and press forcing them to disperse. After violently pushing two international activists carrying a large Palestinian flag, Israeli forces ended up confiscating the flag from them. One of these international activists stated, "We found ourselves holding the Palestinian flag near a group of soldiers. One soldier in front of us tore up a small Palestinian flag in front of us. Afterwards he tried to take the big flag from us. When we wouldn't let him more soldiers helped him, we were suddenly surrounded by soldiers grabbing and pushing us, and forcing the flag out of our hands."
Later that day and as part of the#On2Jerusalem actions, activists joined locals at Qalandiya checkpoint where clashes had been taking place for most of the morning. Israeli forces used excessive force shooting dozens of tear gas canisters and grenades in addition to stun grenades at demonstrators. Despite the Israeli army's aggression, the non-violent demonstrators which were a few hundred in number loudly shouted pro-Palestine chants and waved flags. At one point a demonstrator was able to climb a military lookout post to hang a Palestinian flag on the top.
Photos by Jesse Roberts