20th November 2014 | International Solidarity Movement, Khalil team | Hebron, Occupied Palestine
Late yesterday afternoon in Hebron, Israeli forces arrested two Palestinian youths, 15-year-old Ahmed Alazeh and 21-year-old Dea'a Abu Dawoud.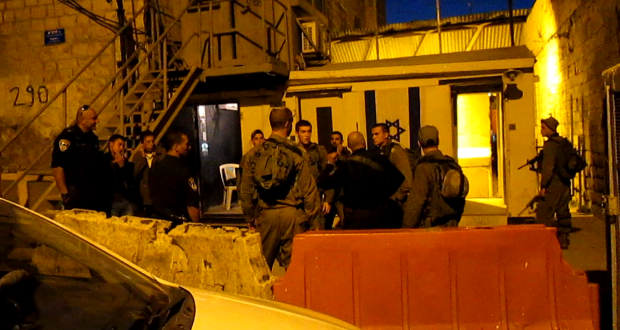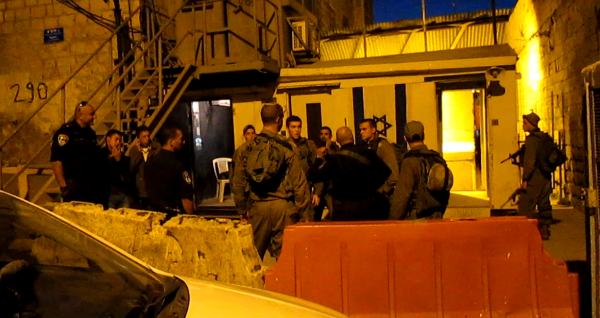 A local Palestinian contact reported to ISM that Alazeh was charged with throwing stones at soldiers, while Abu Dawoud was arrested after saying to soldiers at the checkpoint, "what do you think, I have a knife?" after soldiers made him walk multiple times through a metal detector.
Stone throwing is a serious accusation as the Israeli cabinet recently approved a law which enables Israeli courts to sentence Palestinians to up to twenty years of imprisonment for throwing stones at Israeli military personnel.
The two Palestinians were arrested near the Shuhada checkpoint. The checkpoint leads to Shuhada street, a street in which Palestinians have been completely restricted from since 2000, and the neighbourhood of Tel Rumeida.
The soldiers closed the checkpoint while they detained the youths and awaited the arrival of police. The closure forced residents of Tel Rumeida neighbourhood to wait up to 45 minutes before being able to continue their walk home.
The police arrived approximately 45 minutes after the first young Palestinian was detained; after a few minutes of arguing both Palestinians were led to the police car and taken away.