20th September 2013 | International Solidarity Movement, Nablus team | Occupied Palestine
On the 17th of September, under heavy Israeli army protection, Israeli settlers from nearby illegal settlements entered Nablus with the aim of praying at Joseph's tomb in Balata refugee camp.
Just after midnight, the Israeli army closed the district that surrounds the monument, blocking all the streets leading to the tomb and preventing anyone from passing nearby, either by foot or by car.
Around 1am, between eight and 10 buses full with hundreds of settlers invaded the area.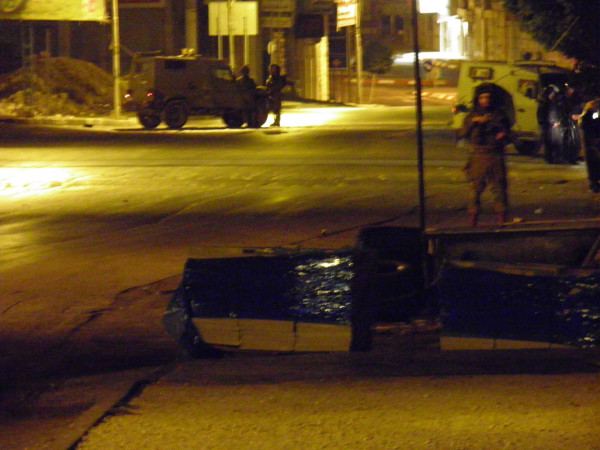 Clashes began in the area, particularly in the junction just in front of the entry to Balata refugee camp.
Youths threw stones for more then two hours against the army vehicles, that were moving up on the hill and back, seemingly in order to keep them busy and far from the large groups of Zionist settlers. Military trucks also tried several times to run over the Palestinian youths while they were throwing stones.
The Israeli army fired many stun grenades, and the road blockades were kept in place until the settlers left the area.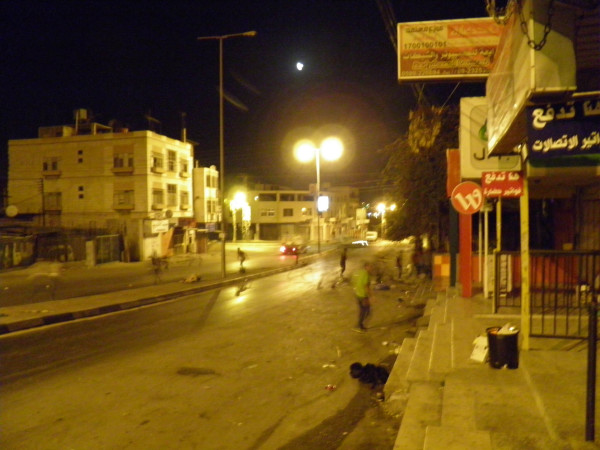 Clashes around Balata occur almost weekly, any time that the settlers decide to invade the area for praying. The settlers claim this monument belongs to the Biblical patriarch Joseph, while most of the Palestinians believe that the religious guide Sheikh Yusef Dweikat was buried there, according to Islamic tradition. Though Joseph is a sacred figure as well in Muslim, Christian and Samaritan religion, Muslims are not allowed to pray there.
Labeling their own actions as "security measures", the army can easily shoot down a whole neighborhood and guarantee the Israeli settlers the freedom to move and pray wherever they wish, even in a site which is deeply inside Area A, which is supposed under Palestinian civil and security control. On the other side, most of the Palestinian living in the West Bank are not allowed to pray in their holy places, starting from this Joseph´s tomb to the biggest example of Al-Aqsa Mosque, in Jerusalem.
These evidently different treatments intensify the inequality in rights between Palestinians and illegal Israeli settlers and make the life under occupation more and more unbearable.