20th February 2014 | International Solidarity Movement, Nablus Team | Kafr Qaddum, Occupied Palestine
On Thursday the 20th of February, the violent arrests of seven villagers occurred early in the morning in the village of Kafr Qaddum. Four of those arrested, including the coordinator of the weekly demonstration, were released after six hours. The three others are still under detention. One of them suffered a head injury during his arrest.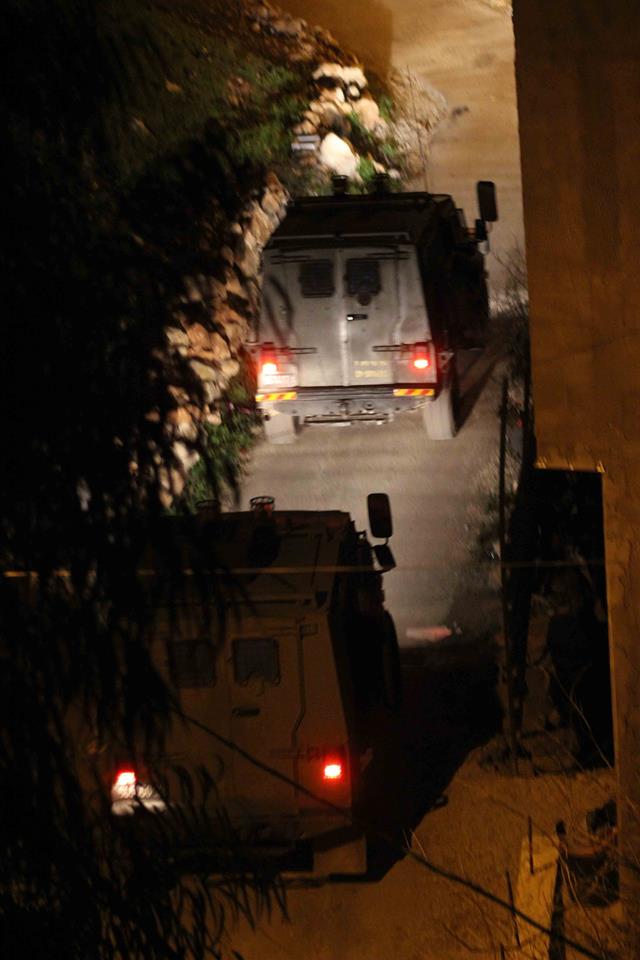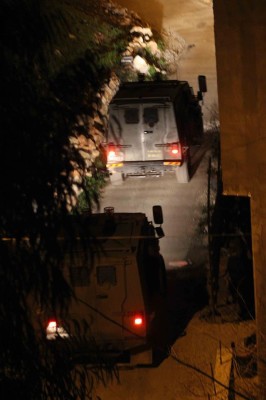 Between 1:00 and 2:00 a.m., hundreds of Israeli soldiers surrounded then entered the village of Kafr Qaddum. The soldiers went to several houses and violently arrested seven villagers, including the coordinator of the weekly march. They handcuffed and blindfolded the villagers and physically and verbally abused them. One of those arrested, Faris Nidal, was injured in the head in the process.
The coordinator of the march has been pressured to put an end to the weekly demonstration taking place each friday in the village for more than four years. The goal of the demonstration is to pressure the army to open the road linking Kafr Qaddum and the whole Qalqiliya district to Nablus. The Supreme Court of Israel officially agreed to this demand in 2010, with no visible effect on the ground.
Later in the morning, around 8:00 a.m., four of the villagers, including the coordinator, were released. The three other villagers, including Faris Nidal, remain in detention in an uncertain location.