2nd August 2013 | Friends of Freedom and Justice | Bil'in, Occupied Palestine
Dozens of Palestinian, international and Israeli activists participated at today's demonstration against the apartheid wall and land annexation organised by the Popular Committee Against the Wall and Settlements in Bil'in. The demonstration was dedicated to the Palestinian Bedouins  in Al Nakab and to the international day of Jerusalem.
The march began after Friday midday prayers from the center of the village towards the apartheid wall.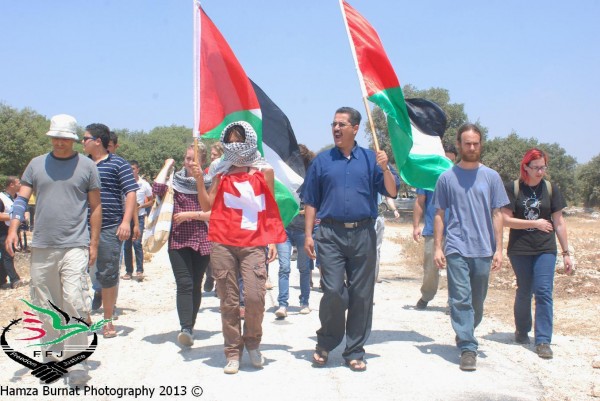 The participants raised Palestinian flags and chanted slogans calling for the end of the occupation, the demolition of the apartheid wall and freedom for all Palestinian political prisoners.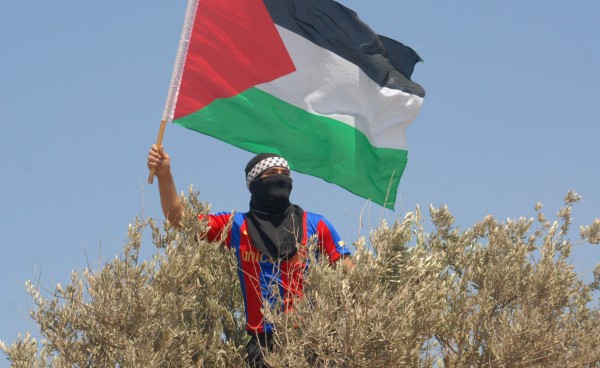 Upon arrival to the area of the wall, Israeli soldiers, located behind the wall, fired rubber-coated steel bullets, tear gas canisters and sound grenades at the demonstrators.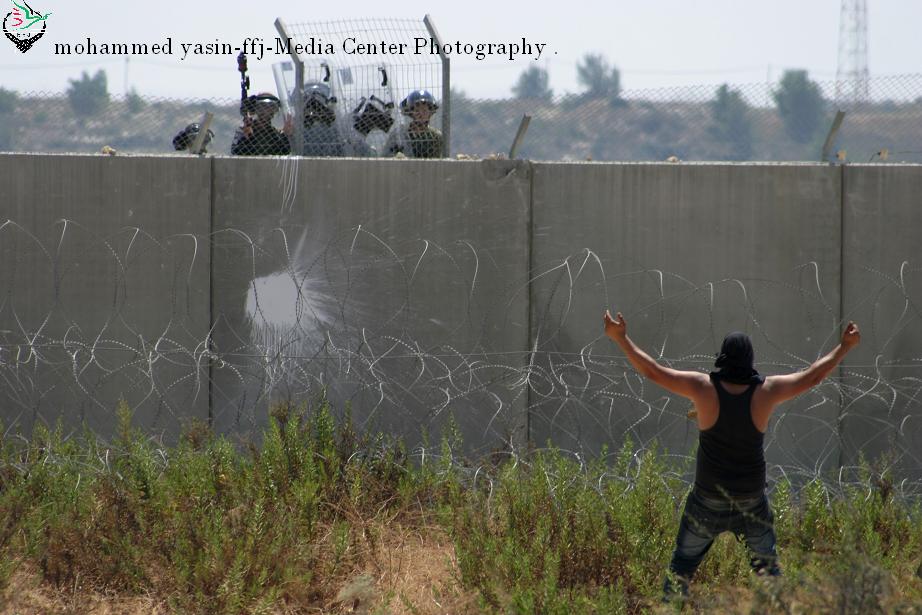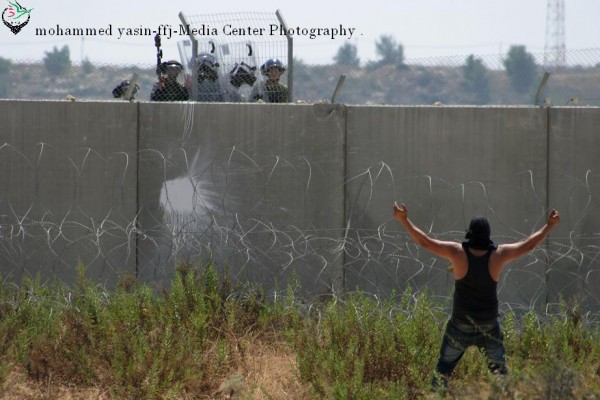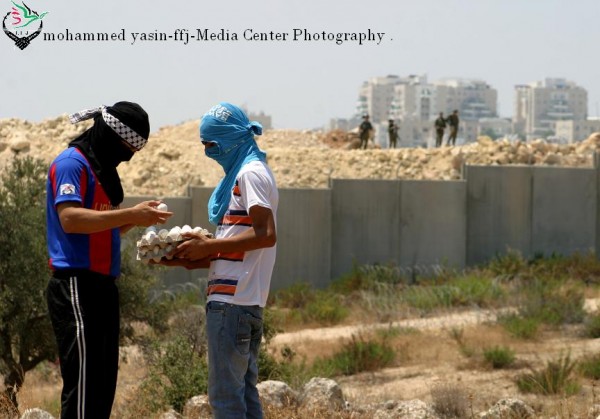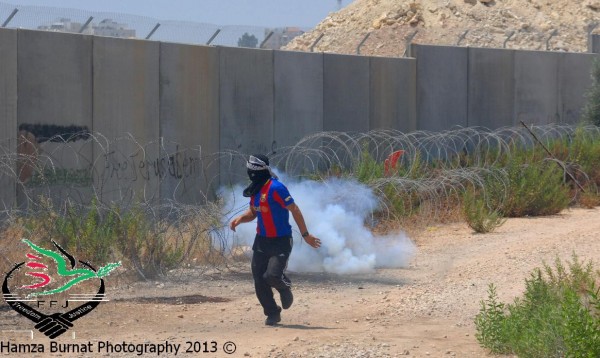 Many suffered from tear gas inhalation and were treated on the spot.