3rd June 2013 | International Solidarity Movement, Khalil Team | Hebron, Occupied Palestine
A 58 year-old Palestinian man and his 28 year-old son were arrested and his wife hospitalised after Israeli soldiers invaded their home, smashing furniture and breaking electronic goods over a three hour period. Four more houses within the same building were also ransacked.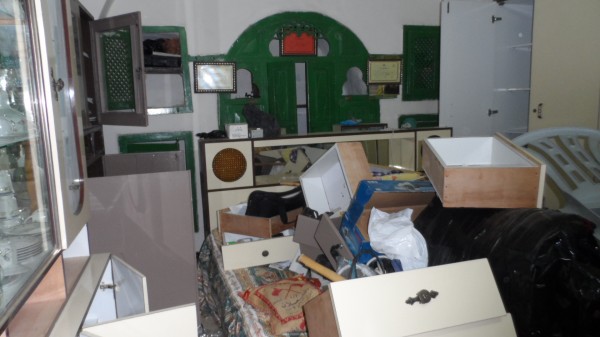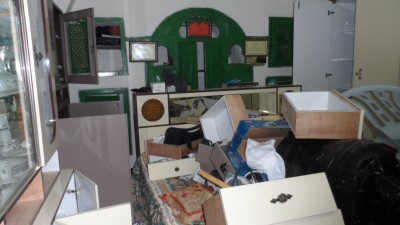 Yesterday at around 2.30pm, at least ten soldiers invaded the home of Mohammed Fathi Jabari (58) on the Western Prayer Road in the Israeli-controlled H2 area of Hebron. During the incident, the soldiers forced the residents all into one room and compelled them to give up their phones. Mohammed Fathi Jabari and his son were then arrested in their home. Despite numerous police and army personnel remaining in the area, the family was given no information regarding the whereabouts of their father and son or the reason for their arrest. Mohammed was released hours later but his son is still being held. Mahera Jabari (49), Mohammed's wife, who already had heart problems, was hospitalized due to the stress of the situation.
During the raid the soldiers kicked down the door to the building and ransacked the rooms of the five homes within. In the first home the soldiers invaded, they kicked down a door and threw a young boy of 10 years old against a wall, causing bruising to his shoulder.  International observers interviewed family members from all the homes, who showed them the mayhem created: a broken laptop, a huge chest with the top torn clean off, rooms completely ransacked including one where six children slept, and many broken doors.  Contents of drawers, wardrobes and cupboards were strewn across the floor, including clothes, bedding and children's toys.