by Team Khalil
8 December 2012 | International Solidarity Movement, West Bank
Close to one hundred protesters marched and rode bicycles in a peaceful march through several villages in South Hebron Hills on Saturday 8 December. The purpose of the symbolic protest was to draw attention to and oppose the eviction orders issued to eight villages in the area. Native Palestinians in the area near one thousand and have lived there for hundreds of years. The march started in At Tuwani and ended in Al Fahkeit.
Together with seven other villages, the village of Al Fahkeit is inside what the Israeli government considers to be a firing zone (see the Hebron area map here). This means heavy artillery is shot near Palestinian villages. The villages are also often target of restrictions, demolitions, evacuations and abuse policies by the Israeli army.
The event happened in spite of a large military presence. The protest was at its largest in the village of Al Mufaqarah, in which on the fourth of this month a mosque was demolished for the second time in less than a year.
The gathering was held with enthusiasm by women, men and children who often rode bicycles alongside internationals. As the demonstration came to a close, a Palestinian man climbed onto the rubble that was once the largest structure in the village and conducted afternoon prayer.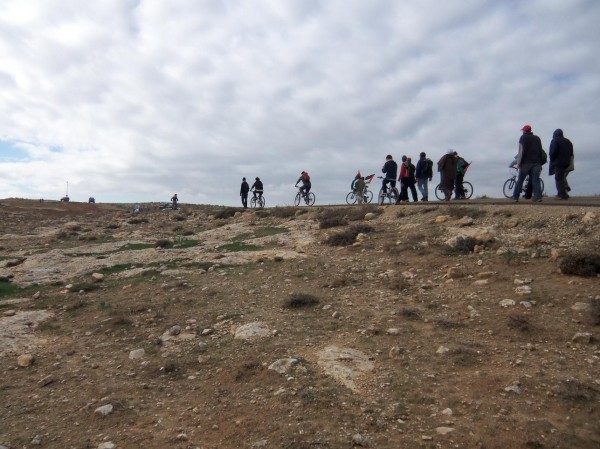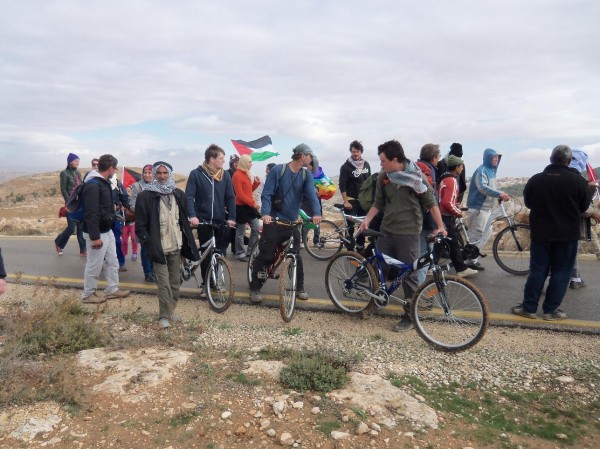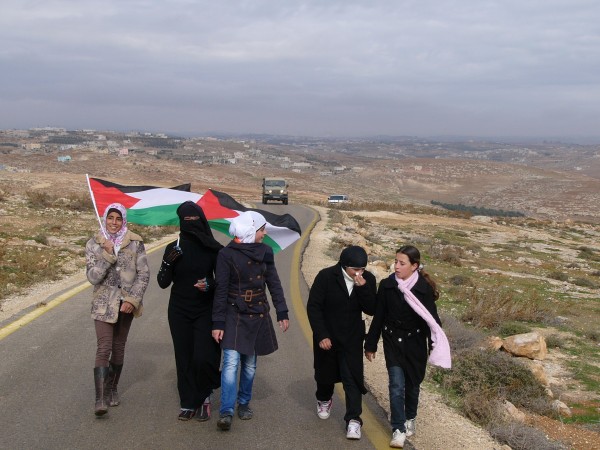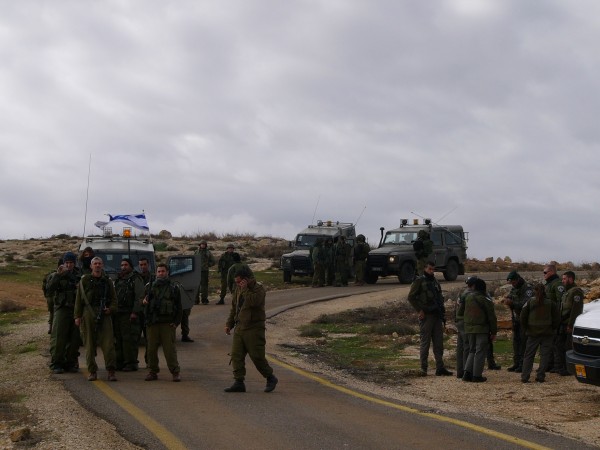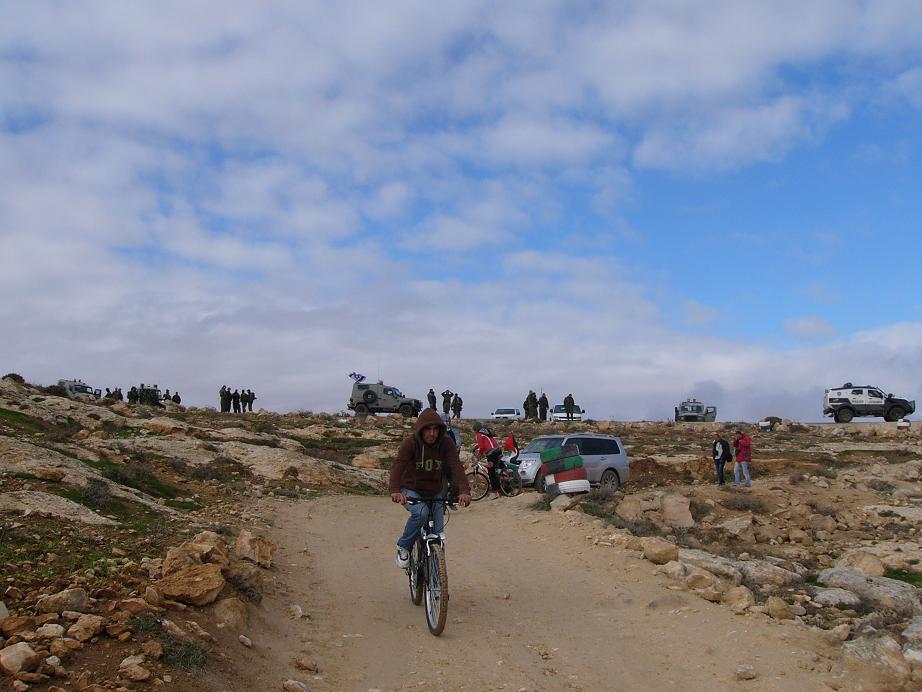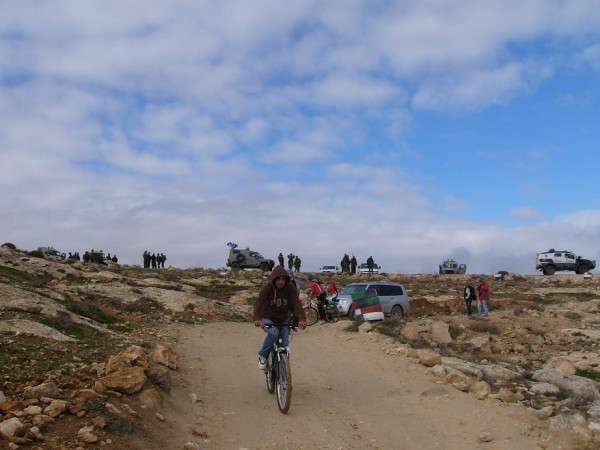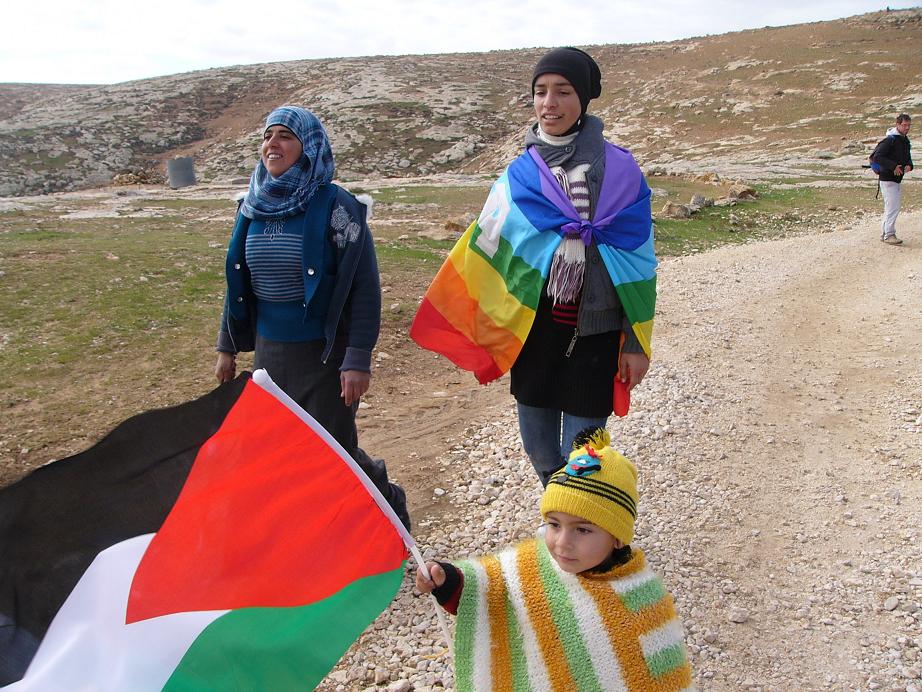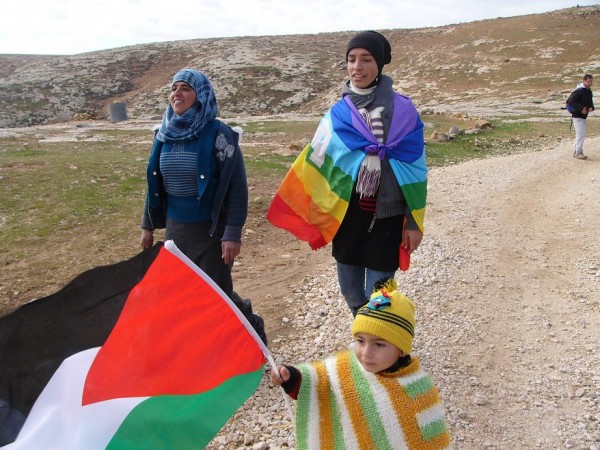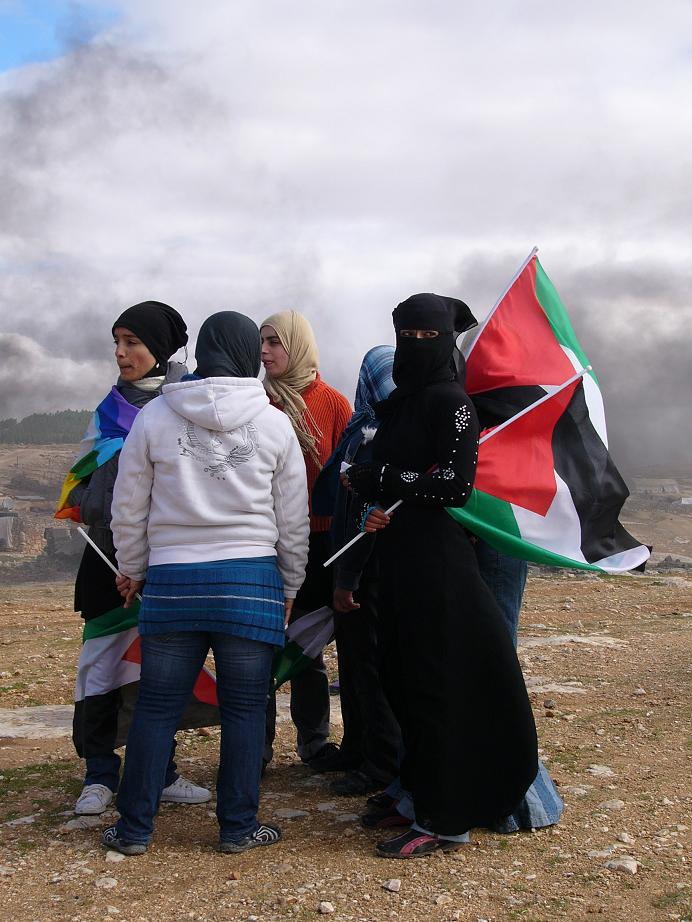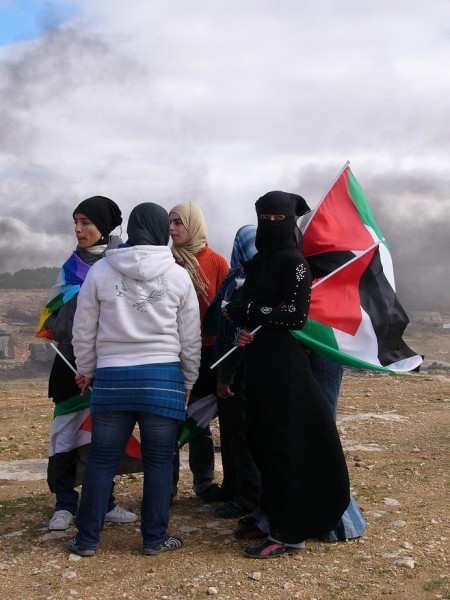 Video: Afternoon prayer on the rubble that was once the largest structure in the village.