21 May 2012 | International Solidarity Movement, Gaza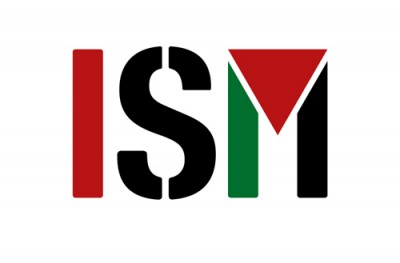 The International Solidarity Movement is appealing for activists to join our team in the besieged Gaza Strip.  After being barred from Gaza in 2003 following the murders of Rachel Corrie and Tom Hurndall, ISM Gaza was reinstated in August 2008 when ISM and other volunteers traveled aboard the historic, siege-breaking voyage of the first Free Gaza Movement boat. ISM has maintained a constant presence in Gaza since that time, for over three years of Israel's crippling siege.
ISM volunteers refused to leave when Israel began bombing Gaza in December 2008. During the devastating 23-day assault, activists accompanied ambulances and provided vital testimony to the international media.
Daily life in Gaza is a harrowing struggle. In stark violation of international law, Israel enforces a three-nautical-mile fishing blockade. The Israeli-imposed 'buffer zone' swallows up a third of Gaza's farmland, which lies along the Israeli border. Farmers are routinely shot and killed simply for working their land well inside Gaza's borders.
ISM Gaza volunteers accompany farmers and demonstrators in the 'buffer zone', as well as fishermen routinely harassed by the Israeli navy. Visit https://www.palsolidarity.org/category/gaza/ to watch videos and read reports by ISM Gaza.
Those interested in joining the ISM Gaza team are required to attend a preliminary training in their home country and must communicate with the volunteers in Gaza prior to arrival. Entering Gaza is an arduous process that may require some time to be spent in Egypt. All ISM volunteers in Gaza must agree to ISM principles as delineated on palsolidarity.org.
Also recommended:
Previous experience in the West Bank with the ISM strongly encouraged; if not, experience with nonviolent direct action, preferably elsewhere in the Middle East
A historical understanding of Palestine and some knowledge of the current political situation
Arabic language skills highly recommended; if not English is necessary
Cultural sensitivity
Ability to stay in Gaza for an extended period of time (over a month)
High degree of independence and self-sufficiency
Ability to do deal with protracted stressful situations
Experience with consensus-based decision-making
For more information about where to attend a preliminary training or other questions, please email gazaism@gmail.com.