10 November 2011 | Jewish Voice for Peace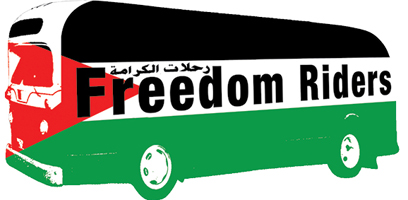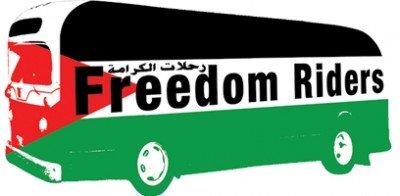 On November 15th, Palestinian activists will attempt to board segregated Israeli settler public transport headed to occupied East Jerusalem in an act of civil disobedience inspired by the Freedom Riders of the U.S. Civil Rights Movement. Fifty years after the U.S. Freedom Riders staged mixed-race bus rides through the roads of the segregated American South, Palestinian Freedom Riders will be asserting their right for liberty and dignity by disrupting the military regime of the Occupation through peaceful civil disobedience. Organizers say that this ride to demand liberty, equality, and access to Jerusalem is the first of many to come. The Freedom Riders will be riding Egged and Veolia buses. Veolia runs many transportation services in local US communities, and is the target of many BDS campaigns. This provides a great opportunity for local Boycott or Dump Veolia campaigns to have a creative action that ties directly to Palestinian-led direct action.
Palestinian Freedom Riders are asking US activists to step up alongside them, taking to the streets (or buses!) to show our solidarity with these courageous and historic protests.
Learn more about separate and unequal transportation systems here.
The resources on this webpage outlines some easy ways to organize solidarity actions in your local community. If you have any questions or would like some support planning, please be in touch! Email: stefanie@jvp.org
Resources for Solidarity: