2 November 2011 | International Solidarity Movement, Gaza
Two boats, called "Freedom Waves to Gaza," are now traveling on the high seas to the besieged Gaza Strip. Their civilian passengers include people from five countries, including Palestinians from 1948. This is another non-violent attempt to break Israel's siege, an illegal policy that has forced Gaza's Palestinian residents into subsistence on international aid and subjected them to severe travel restrictions to and from the territory.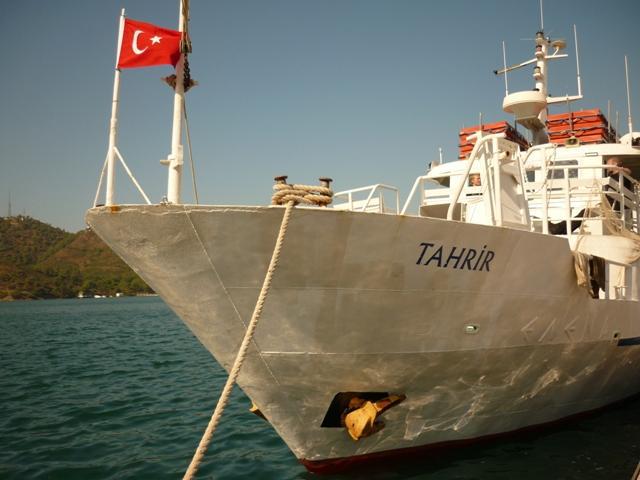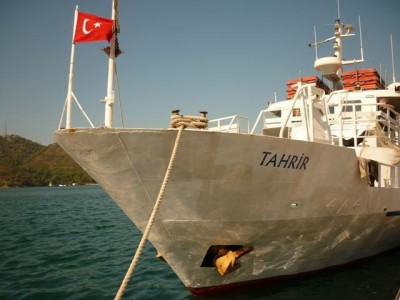 "Freedom Waves to Gaza" has been kept secret until now for fear of Israeli sabotage and obstruction, as happened with Freedom Flotilla 2: Stay Human. Now we have to make sure that Israel does not attack "Freedom Waves to Gaza," preventing its arrival in the Strip, as happened with the first Freedom Flotilla, in open violation of international law and with the silent complicity of the Western world. To avoid this we need your help.
You are asked to act in favor of this initiative in any way you consider effective in your context. In particular, we propose:
Spreading the news of this initiative as much as possible, and demand that the media report about it. Israel may act less violently if it feels the world's eyes fixed upon it.
Pressuring the United Nations and the international community, following the example of young Palestinians in the West Bank, who will hold a sit-in at the UN complex in Ramallah, asking the international body "to take urgent action to protect this mission as well as to end its compliance with Israel's criminal blockade of Gaza."
Organizing protests if Israel's reaction threatens to prevent the activists from reaching the port of Gaza.
We appeal to your humanity to act, and act with urgency.  The boats have already left port and the success of this enterprise, depends on the support they receive from the outside.