10 January 2010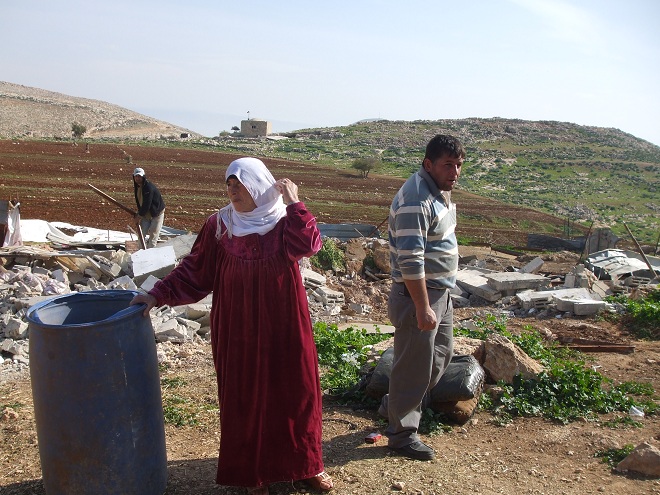 Israeli military forces have demolished 17 buildings in the Palestinian community of Khirbet Tana for the second time. This is the only the most recent chapter in a long struggle for the small agricultural community to keep their lands.
The Israeli army arrived this morning to the village in a convoy of jeeps and bulldozers and razed 17 buildings to the ground. The demolished structures included family homes, children's classrooms and shelters for the village's livestock. Several olive trees were also razed to the ground. In a statement issued by the Israeli military, the buildings were had demolished due to the fact they were "illegally constructed structures" built on a military training ground, "endangering the lives of those present".
Khirbet Tana centered around two natural springs, lying 7km east of Beit Furik in the Nablus area of the West Bank. It is currently home to approximately 35 families, some of whom reside there permanently, and some who stay only during the spring and winter seasons due to the regions' remoteness and harsh climates. Residents say that references to the villages existence date back to over 3500 years ago.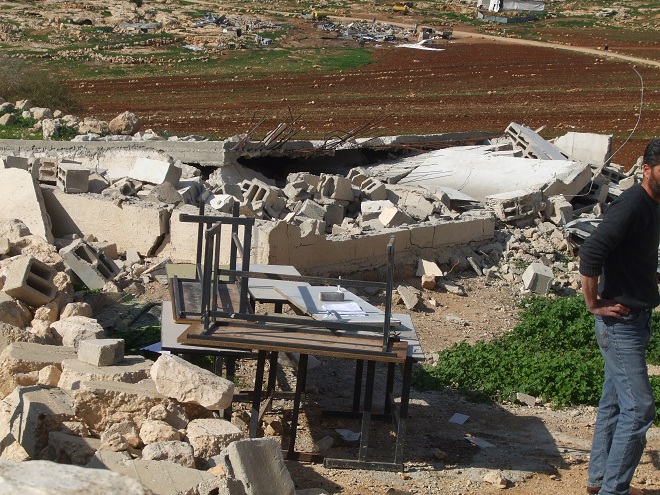 This is not the first time that this has happened. In 2005 Israeli forces demolished almost the entire village, leaving only the mosque, built over 150 years previously. Despite the majority of the dwellings having been built several hundred years ago, the military claimed they had been built without permission and thus had the right to demolish. The entire area was categorised as Area C – under full Israeli military and civilian control – in the Oslo Accords of 1994.
Residents also suffer from the ongoing threat from settlers from the nearby settlement of Mekhora, built on the lands of Khirbet Tana and Beit Furik. The settlers are ultimately those who benefit from the destruction of Khirbet Tana, as their agricultural projects continue to expand on to village land. On at least one occasion settlers have been sighted swimming in Khirbet Tana's source of drinking water, a common method employed by settlers to pollute the water of Palestinian villages.
Two months ago Israeli forces confiscated four tractors from Khirbet Tana farmers, demanding 3100 NIS for the return of each. The farmers were then summoned to appear in court in Ariel settlement to ask for the return of the machinery.
Despite these hardships the villagers remain defiant, immediately starting to clear rubble and begin the rebuilding. Plans for a demonstration in Beit Furik are also underway.