Early on the morning of Monday 3rd November, approximately 400 Israeli soldiers entered Al Faqr refugee camp to the north of Nablus city, destroying homes, throwing tear gas and sound bombs and imposing a curfew on the camp. At 2am soldiers disrupted the sleep of the residents of the camp, raiding almost 200 homes and causing widespread destruction and intimidation.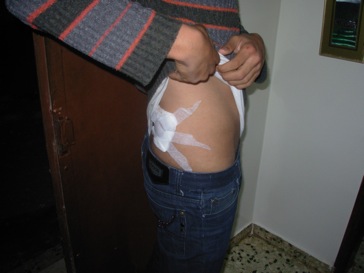 Soldiers occupied 5 homes inside the camp, locking the families inside and cutting phone and power lines while also preventing families from obtaining food or contacting relatives. The homes of Abu Sa'aid, Raed Rashad, Mahmoud Armin, Abrahim Maysoud Souba and Ibrahim Abu Skier were all occupied for almost 24 hours by numerous soldiers. Raed's home was occupied from 9am and the soldiers prevented the family from eating or contacting relatives for a number of hours. The family included several small children. His home was used as a base for Shabbach intelligence forces who used their front room as an interrogation area where 15 residents of the camp were held. All were released without charged.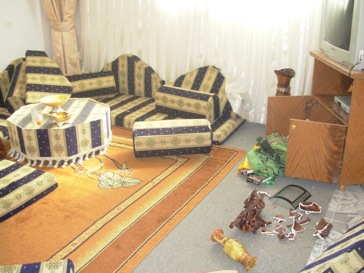 Shortly, before midday soldiers could been seen all over the camp and Mohammed Sawalni Fouad (21 years old) was shot by live ammunition by the IOF, twice in his leg and once in his lower back. Upon hearing the firing his friend Ali Hassan Mahmoud Tayeh (22 years old) went to help Mohammed. He was then shot with a rubber coated steel bullet in his upper thigh. Ambulance drivers were prevented from attending to the two injured boys for approximately 2 hours before they were transferred to Riffidyia Hospital in Nablus. A further boy, 14 year old Jihad Khalid Farhed was shot with a rubber coated steel bullet.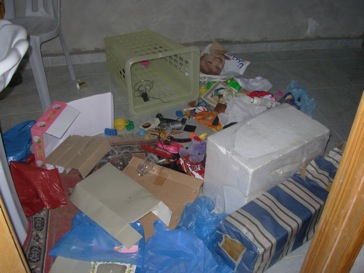 When international activists arrived in the camp soldiers pointed guns and sniper points at them and tried to prevent them from distributing bread in the camp, who had been without food for 24 hours. Activists were able to contact families occupied by troops and pass bread to them. Activists also accompanied residents to collect vital medicine and return to their homes. At approximately 20:30 Israeli troops withdrew from the camp having raided 200 homes, destroying property with no arrests. Activists were able to distribute the remaining bread supplies.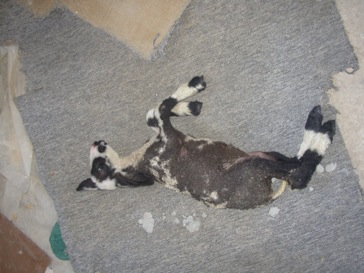 The Al Farq refugee camp's residents have been subjected to days of invasions by IOF troops claiming terrorists reside in the camp. However, as the lack of arrests is testimony to, this is yet another tactic to inflict terror upon the local Palestinian population. The Govenor of Tubas, Doctor Sami Umsalim said "if they didn't come in the camp the camp would be peaceful" and further stated that the Israelis are "trying to undermine [peace] by repeated onslaughts and invasions of Palestinian communities".