Hundreds of Jayyous residents were prevented from protesting at the Wall on Friday 28th November when Israeli military forces invaded the village.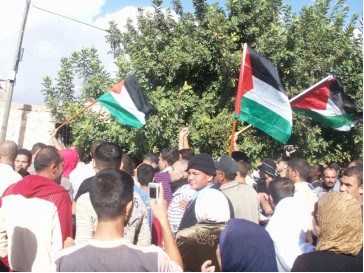 More than 200 Palestinian, Israeli and international activists were prevented from leaving the village to demonstrate against the new path of the Apartheid Wall, when Israeli army and police forces invaded the village, blocking roads and implementing a "Closed Military Zone". Approximately 40 Israeli army forces blocked the road from the village to the Wall, menacingly brandishing rifles and batons.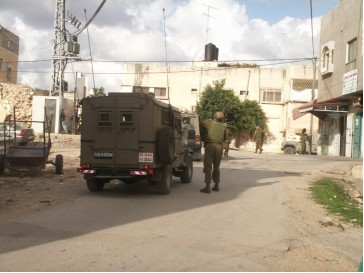 The villagers, who will lose almost 6000 dounums of land from the new route of the wall, were undiminished in their determination to protest against the Wall, chanting "LA! LA! Li'l Jidar!" (NO! NO! To the Wall!). The protest then turned into an impromptu street party, with villagers dancing defiantly in the streets.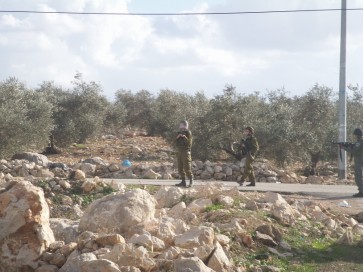 In response to a single stone thrown from the back of the crowd, soldiers then began to fire tear gas, sound bombs and rubber-coated steel bullets indiscriminately into the crowd. At least two Palestinians were injured by the rubber-coated steel bullets, with many more suffering from gas inhalation.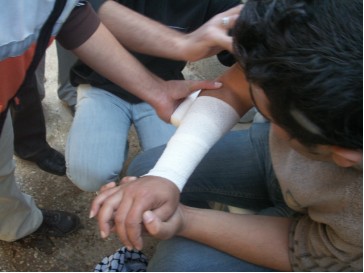 Village youths responded to this attack with rocks, which led to a full-scale invasion of the village. Five jeeps roamed the streets, hindered by makeshift road-blocks installed by the villagers for such incursions. For two hours, soldiers terrorised villagers with sound bombs, tear gas, rubber-coated bullets, and high-pitched sound devices, imposing a de-facto curfew. The young Palestinians were not, however, subdued, and the Israeli military eventually left the village amidst taunts and defiance.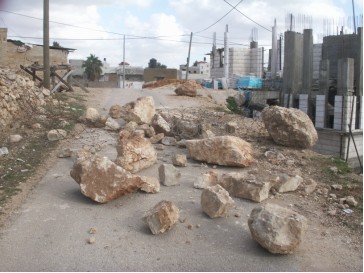 Residents report that Israeli soldiers returned to Jayyous in the night, arresting one – Eyad Dubah – and destroying martyr billboards that decorate the centre of the village.
Villagers believe the implementation of the "closed military zone" for a 24 hours period was designed to prevent international and Israeli participation in the demonstration, as Israeli military roadblocks were installed on all roads into the village, allowing only local residents to pass. As one Palestinian commented, "They do not want you to see the truth with your cameras". These measures appear to be a direct response to the success of the demonstration last week, in which villagers destroyed part of the Wall.