5th August 2014 | Sarah Algherbawi | Gaza, Occupied Palestine
These are short stories from Gaza, a brief picture of our suffering. Reality is much more painful. The description under each photo consists of facts published on news agencies and social media. For each photo I also wrote a story. Some of the photographed people we have seen on TV, others I know their friends or relatives, and the narrative is mine from my knowledge of their circumstances.
Behind numbers, many stories are hidden and buried!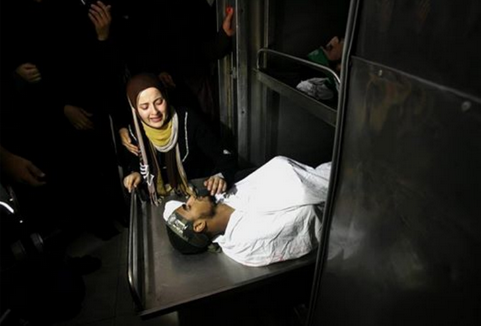 I was happy, a beautiful bride, preparing for my wedding and a house with my beloved fiancé, my soul mate…I was engaged for 13 months, and supposed to get married in August 2014. He promised to make me happy for the rest of my life…
Now, I'm alone. He never lied. He didn't have the chance to meet his promised. He was killed.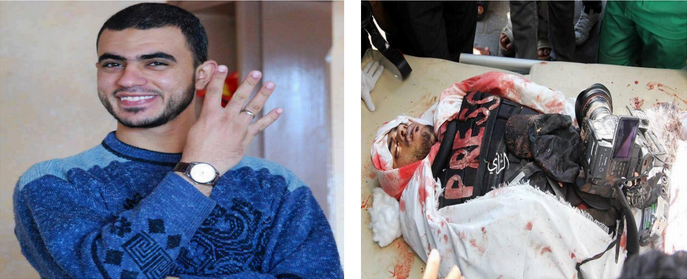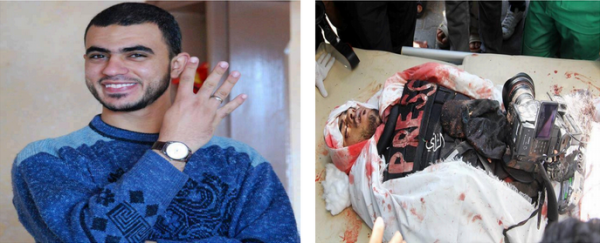 I was happy with my wedding ring. I couldn't believe that the woman I have always dreamed of was finally my wife. I even took a picture of the ring and put it as my profile picture on Facebook. I was going to be a daddy – my wife was pregnant when I was killed…
I wish that I could see my son. I wish he knew me. I don't even know whether the baby is a boy or a girl… but I think he will be a boy and will hold the name of his father, Khaled…
I was a journalist, too. I was killed only for doing my job.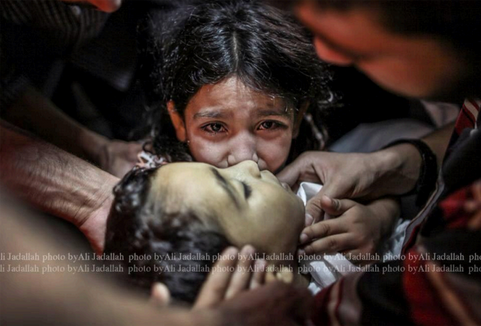 I had a brother. We used to fight too much. Mom had always begged us to stop fighting and making noise. We played together and spent a lot of time with each other. I never thought I would lose him this fast! I loved him very much. I didn't tell him that. I thought I would have ages to do so…
I only wish I'd had the chance to tell him before he was killed. I can't understand why he's gone. He was just a kid like me. He didn't do anything bad to others!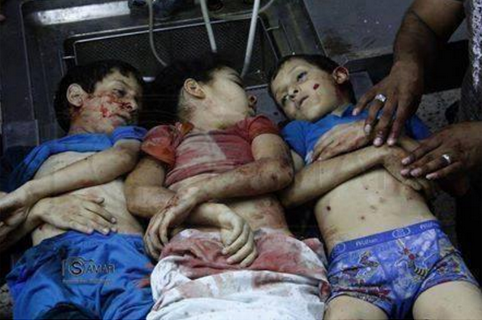 We witnessed a war. Our parents didn't allow us to go out and play. We told them that we're just children – why would they hurt us? We were very bored! We didn't go out for weeks…
Dad told us to play on the roof. He thought it was a safe place. We had so much fun, before we were killed there.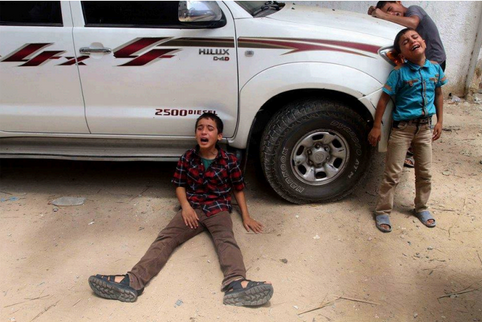 We had a mom and a dad. They loved us very much. Mom was waiting for the war to end to take us to the market and buy us new uniforms for school and new clothes for Eid. They promised to teach us whatever we wanted, and take care of us until we grew up…
Mom always wished to attend our weddings and see our children…
The war is not over. Eid came, and they were not present. They were killed. We're alone now. Who will take care of us?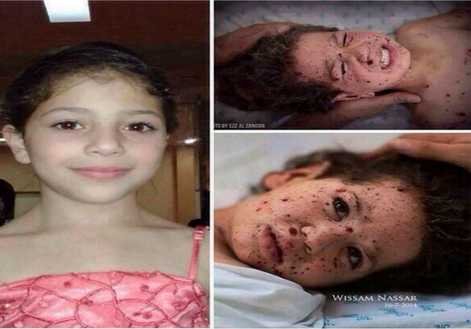 I was pretty. My friends at school used to feel jealous of me. I always felt that I was a princess…
I don't know what happened. I don't even understand what they are saying. I heard doctors saying that something called fragments hurt me. I don't even want to understand. I only want my beautiful face back!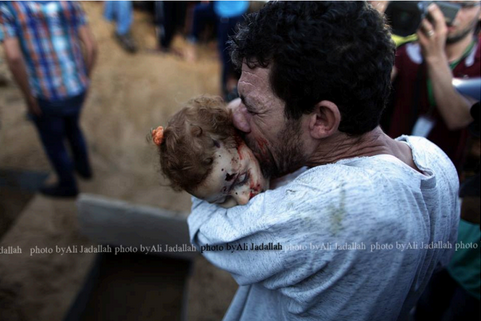 I had a beautiful daughter. I spoiled her and loved her like no father in the world could do…
I always dreamed of her wedding day, how she would look. Would any man on earth love her the way I do?! I asked God to give me health and long age until that moment came…
It never came to my mind that she would die before I did.
They killed my daughter.
They took my soul.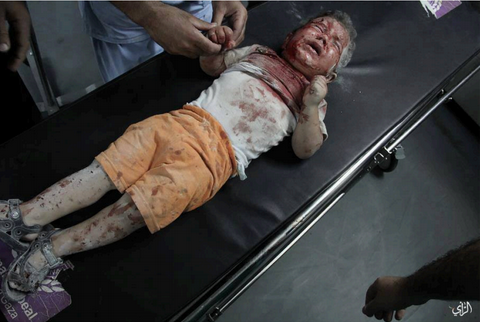 I was scared to death!